Chrysler Pacifica Now Available with AT&T 4G LTE WiFi Unlimited Data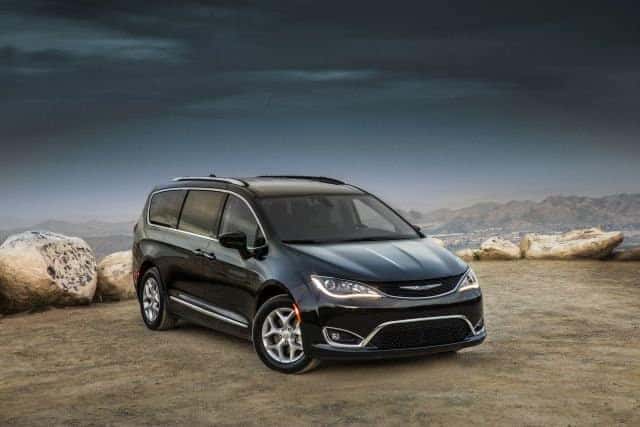 The Chrysler Pacifica just got even more tech savvy. Just recently, Chrysler began offering 2018 4G LTE WiFi with an unlimited data plan from AT&T on the Chrysler Pacifica and Pacifica Hybrid and the plans comes with the upgraded UConnect 4C Nav system with an 8.4-inch touchscreen.
Plans include prepaid and postpaid plans and they are available on the Pacifica Touring Plus, Touring L, Touring L Plus, and Limited as well as the Pacifica Hybrid Touring Plus, Touring L and Limited. The 4G LTE network provides a the vehicle's built-in WiFi hotspot with the signal to that connect up to eight mobile devices to the internet.
The new WiFi feature is an awesome addition for vehicle owners that have the Uconnect Theater Package because vehicles equipped with the package can use the 4G LTE WiFi hotspot to stream content from HDMI devices including Roku, Apple TV and Amazon Fire.
About the Wifi and plans!
The standalone unlimited plan offers unlimited data for just $20 a month.
If you are adding your vehicle to an existing Advantage plan or Mobile Share Value, you can receive 1 GB of data for $10 a month.
Day passes are also offered for those who just want it for road trips or special occasions! 250MB is offered for just $5.
There is a trail of the WiFi available for those vehicles properly equipped.
The stronger WiFi system allows for an even better UConnect system and SiriusXM Guardian connected services according to FCA.
What is Guardian?
Guardian is an additional safety feature available for these properly equipped vehicles. The service includes a monthly vehicle health report, alerts, a smartphone app for locking.unlocking vehicle, locating vehicle feature, SOS and Assist buttons and more. The WiFi allows this system to work quickly and accurately when needed!
What will Chrysler come up with next? We can't wait to see! If you are ready to purchase a brand new Chrysler Pacifica, come down to Kendall Dodge Chrysler Jeep Ram today or check out our inventory online here.
Photo source: Car Preview