2015 Dodge Challenger – Miami FL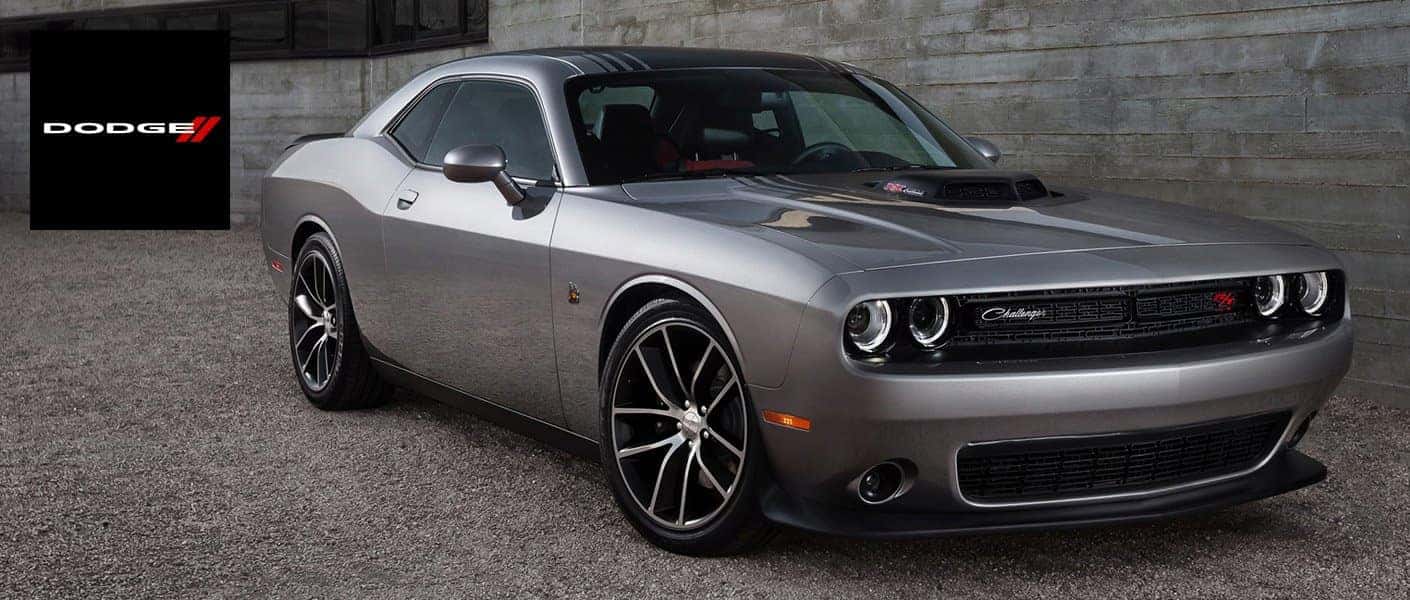 Ready to meet the most powerful muscle car ever produced?
Nicknamed "Hellcat," the 2015 Dodge Challenger Miami FL is causing trouble with its massive, supercharged 6.2 liter HEMI V8 engine. This incredible engine gets a record-breaking 707 hp. The Challenger has not been redesigned in a number of years, while its major competitors, the Ford Mustang and and the Chevy Camaro, have updated their models to stay ahead of the curve. It is thought that the 2015 Challenger will have a revised dashboard and front end. Likely, the 2015 Challenger will have an outer ring of LED lights surrounding head and tail lights. Dodge is not completely redesigning the Challenger, these updates are expected to keep it at the top of its class.
The 2015 Challenger is a Tech-Savvy Beast
In order for the 2015 Challenger to be a contender in the race for the best sports car, it will need to have technological updates that are out of this world. At the very least, a touchscreen infotainment system should be added that can play music and show a rear-view backup camera screen. It's possible the 2015 Dodge Challenger Miami FL Challenger will also feature parking assistance, forward sensors, adaptive cruise and predictive crash protection. Although no details have been officially released, it's pretty safe to speculate that the 2015 Challenger will have at least SOME updated gadgets.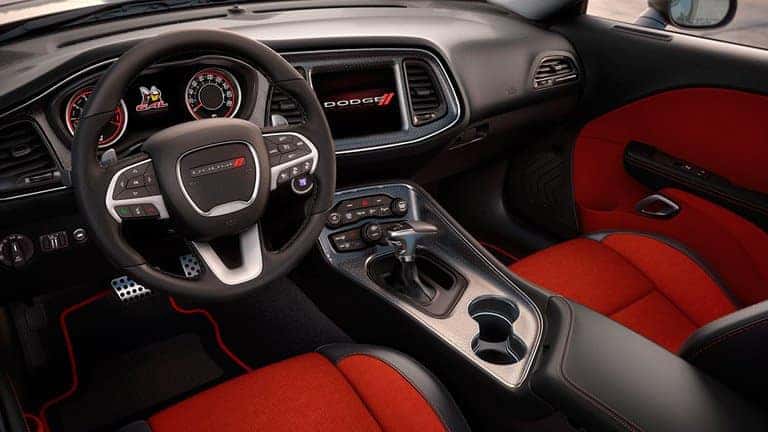 Red Key or Black Key?
Did you know that the 2015 Dodge Challenger SRT Hellcat comes with two different keys? Dodge was so concerned about the power output in the Hellcat that the company made the decision to offer two keys for two types of driving: a black key and a red key.
The black key is for everyday driving. The type you might do on a beautiful day here in Miami while you run errands. It limits the engine output to 500 horsepower, meaning you won't be tempted to unleash the full fury from the Hellcat's massive, supercharged V8 HEMI. This is great if you need to lend your car to a friend or family member or use valet parking.
But if you're brave or ready to take your Hellcat to the track or dragstrip, you'll need the red key. This removes any engine output limits to give you full access to the beast's 707 horsepower.
Which will you choose?
Why Choose the Hellcat?
The Hellcat is one of a kind. There's simply nothing like it on the market for performance car lovers. Powered by a 6.2-liter supercharged V8 HEMI, you don't have to worry about any other car on the road outperforming you, and you can take it to the drag strip or the track to truly open it up.
With the Hellcat engine, this monster muscle car is able to put out 707 hp. This not only makes it the fastest muscle car of all time, but it also makes it a drag strip hero right out of the box, able to hit the quarter mile in just 10.8 seconds.
For that type of power and performance, you might think this car is priced in six-figure territory, but that's not the case. Dodge has priced this model starting at $59,995, which is a bargain for how much power you get in return.
2015 Dodge Challenger SRT Hellcat Facts
Ever wanted to keep track of performance data right in your car instead of requiring extra equipment or help? Thanks to the SRT Performance Pages feature in Dodge's Uconnect system, you can see all sorts of data in real time.
With the Hellcat, Dodge also gives drivers the power to fine-tune things like suspension, steering, and traction control with just a touch on their touchscreen display. There are pre-programmed settings for sport and track driving, but you can even create custom settings for a personalized driving experience.
The Challenger SRT Hellcat is certified by the National Hotrod Association at 11.2 seconds on stock tires. Put slick tires on the beast and that time drops down to 10.8 seconds.
Vehicles You May Like