Compact Contest: 2016 Dodge Dart vs. 2016 Ford Focus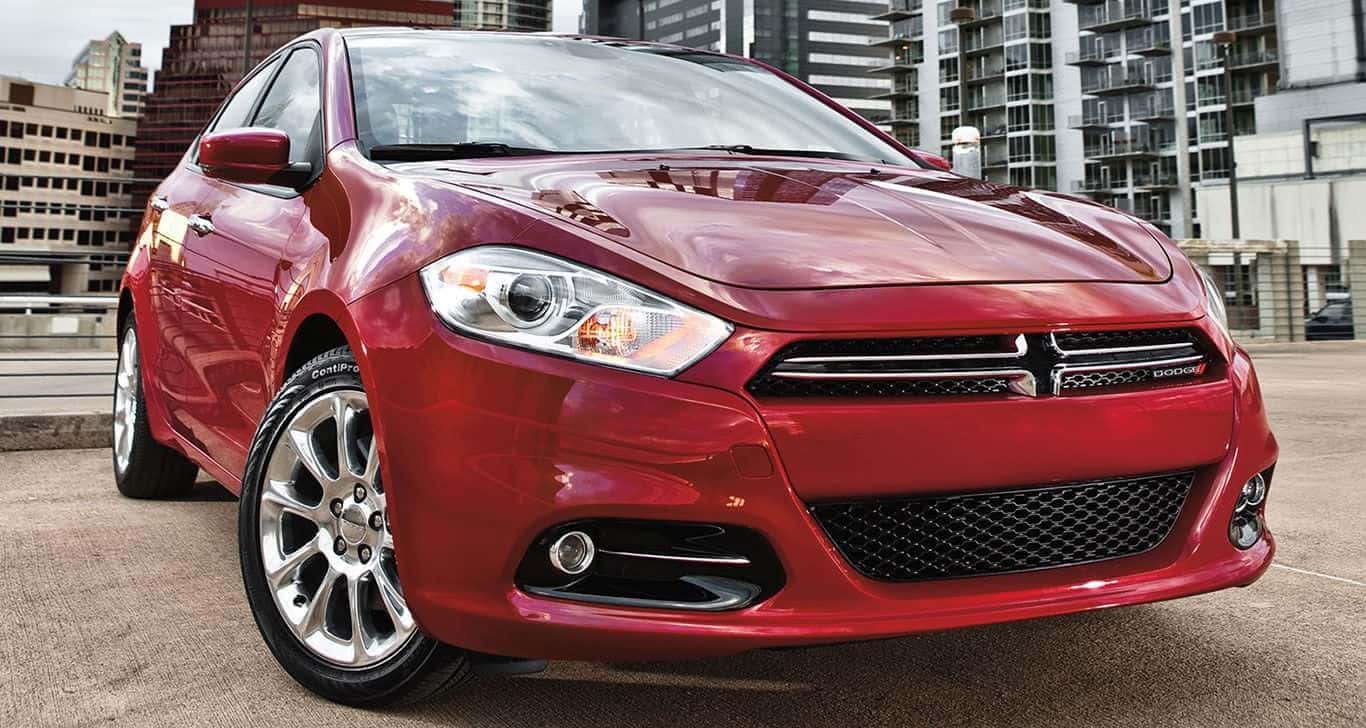 The 2016 Dodge Dart for sale in Miami is considered by some to be a leader amongst the rest of the compact cars out there. Once you learn a bit about it, how could you not consider it as such? With over sixty safety and security features, muscle-car inspired performance, and a great price, it's everything new-car buyers want out of a compact car, and has only been gaining in popularity since it was first released. Like usual, Ford caught on and decided to try and cast a shadow over Dodge's time in the sun by presenting a new Focus sedan for 2016 in direct competition to the Dart.
Both have the same intention, similar design, and appeal to the same type of buyer. Therefore, the only way to decide who does the compact car better is by taking a look at the specifics of each model, in the categories that matter most.
Performance
Spirited performance is a necessity for a compact car to sell well. Something about the combination of a small design and zippy appearance is greatly appealing to the younger buyers in the 2016 market.
Dart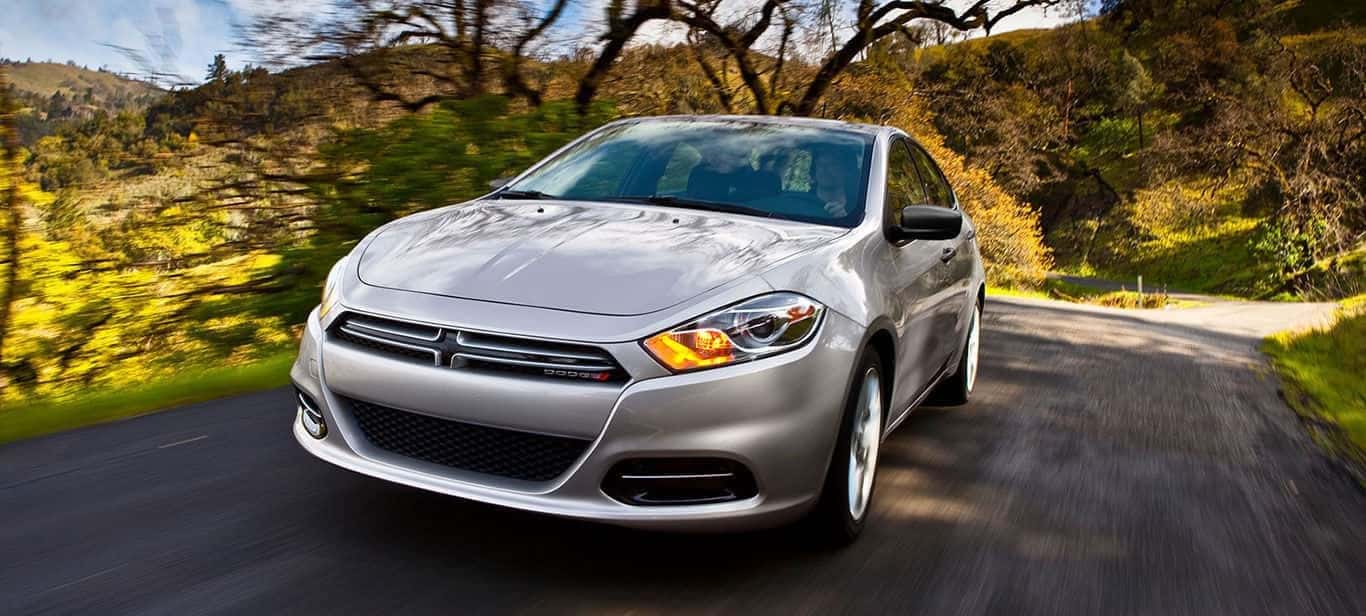 The Dart decided to take inspiration from its muscle car roots and come up with three engines that all deliver a blend of exceptional horsepower, torque, and fuel economy.
First up on the list is the basic 2.0-liter Tigershark four-cylinder engine, which puts out 160 horsepower and 148 lb-ft of torque. It can be paired with either a six-speed manual or six-speed automatic transmission. 160 horsepower is a decent amount for a car this size, and it's still able to return 25 mpg city and 36 mpg highway.
Next up is the 1.4-liter MultiAir turbo engine, with MultiAir technology that helps increase the low engine torque, improve efficiency, and reduce CO2 emissions. This engine comes standard on the Dart Aero and puts out 160 horsepower and 184 lb-ft of torque for even more tire-chirping action than the base engine. The fuel economy? A whopping 28 mpg city and 41 mpg highway.
Finally, the 2.4-liter Tigershark MultiAir 2 engine is a four-cylinder with 16-valves and is also paired with either the six-speed manual or automatic transmission. The MultiAir technology on this engine helps it maintain optimal combustion at whatever speed, and under any condition. The result is an engine that delivers 184 horsepower, 174 lb-ft of torque, and 23 mpg city/35 mpg highway.
Focus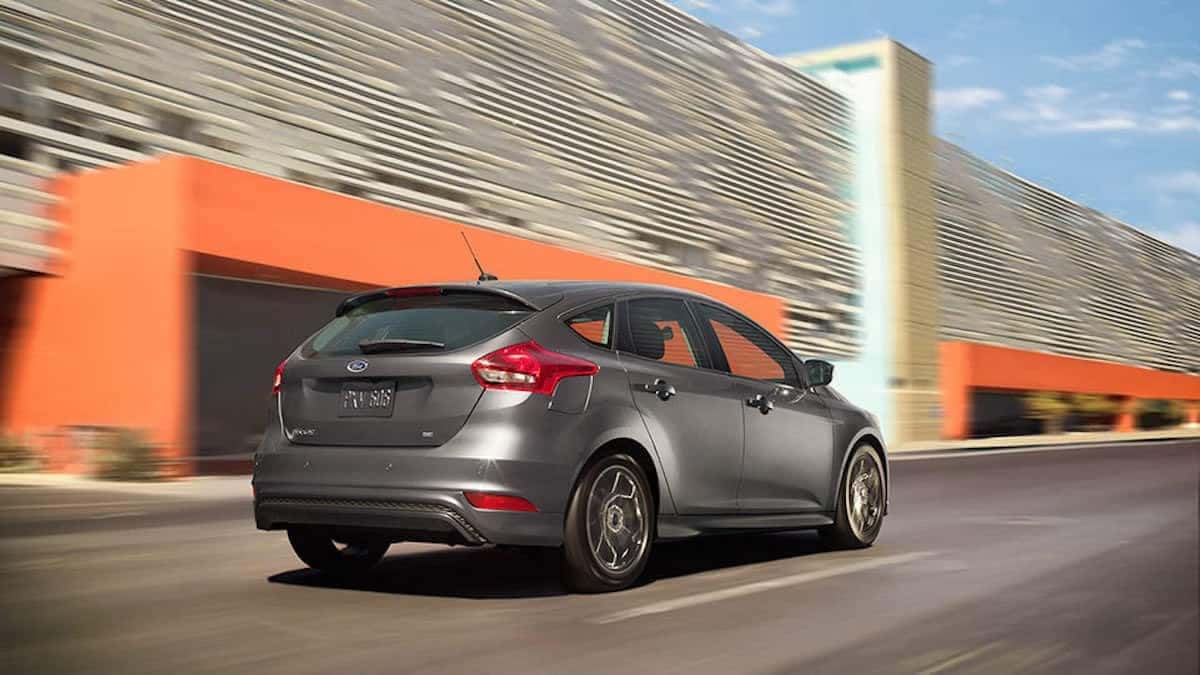 Already at a disadvantage, the Focus only has two engine options between trim levels. The 2.0-liter Ti-VCT I-4 Flex Fuel engine puts out 160 horsepower and 146 lb-ft of torque. It only ties with the first two engines available on the Dart in horsepower, but can't beat the torque output. At best, the Focus is able to receive 27 mpg city, and 40 mpg highway with an automatic transmission — just barely beating the Dart's base engine inefficiency.
Next, the 1.0-liter Ti-VCT EcoBoost I-3 is available with automatic start-stop technology, but that feature costs extra. It comes in at a whining 123 horsepower and 125 lb-ft of torque. The only reason it beats the Dart in fuel economy is that of the automatic start-stop technology and engine size, which returns 30 mpg city and 42 mpg highway.
While the 2016 Focus sedan appears to just barely squeeze by in terms of fuel efficiency, it can't come close to touching the performance of the 2016 Dart's two higher-trim engine options. In a 0-60 mph sprint done by Edmunds, the Dodge Dart GT with the 2.4-liter engine paired to an automatic transmission clocked in at 8.4 seconds. That time completely decimates the Focus' 9 second time when its strongest engine is set up with an automatic transmission.
When the manual transmissions are utilized, the 0-60 mph times of both cars even out. But, an automatic transmission is the one that new-car buyers are more likely to opt for. Plus, it gets bonus points for having that muscle-car handling packed into a tiny frame. In the end, this combination makes the Dart not only much faster than the Focus but also much more fun to drive.
Safety
One of the biggest things concerning younger or first-time drivers is safety, whether it's their own personal concern or those from their families, these buyers want a compact car that has safety features.
Dart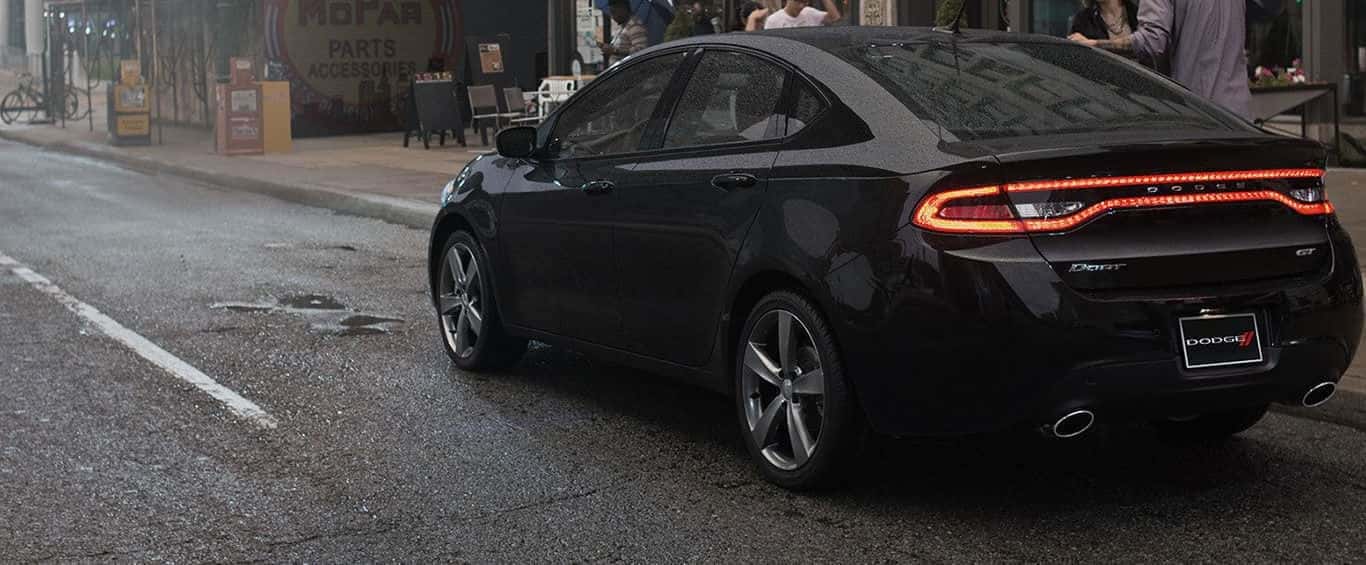 First, let's start with some statistics. The Dart received the highest overall safety rating of five stars for crash protection. In Edmund's brake testing, it was able to stop from 60 mph in 118 feet, which puts it among the best in the compact car class.
Among the plethora of safety and security features, the 2016 Dodge Dart comes with many types of standard and optional ones that aren't seen on most models. For example, rain brake support will ensure maximum performance in wet conditions by removing water from the brake pads, squeezing out each drop of water. It does this by applying a small amount of pressure to the caliper and then automatically engaging when the windshield wipers are activated. Ready alert braking is also on board and anticipates an emergency braking situation when the gas pedal is suddenly released. It prepares the brakes for a panic stop and allows a faster brake response when the pedal is hit.
Along with innovative safety features like the ones mentioned above, the Dart offers the same great features that are found on other models as well, like a rear back up camera paired to a rear park assist system, which uses ultrasonic sensors to make you aware of objects when backing up. Rear cross path detection is also available and functions like rear cross traffic alert on most other vehicles. Finally, the overall structure is surely what was responsible for the impact five-star safety score and the high-strength, hot-stamped steel safety frame will make sure that in the event of a collision you're in the stronger car.
Focus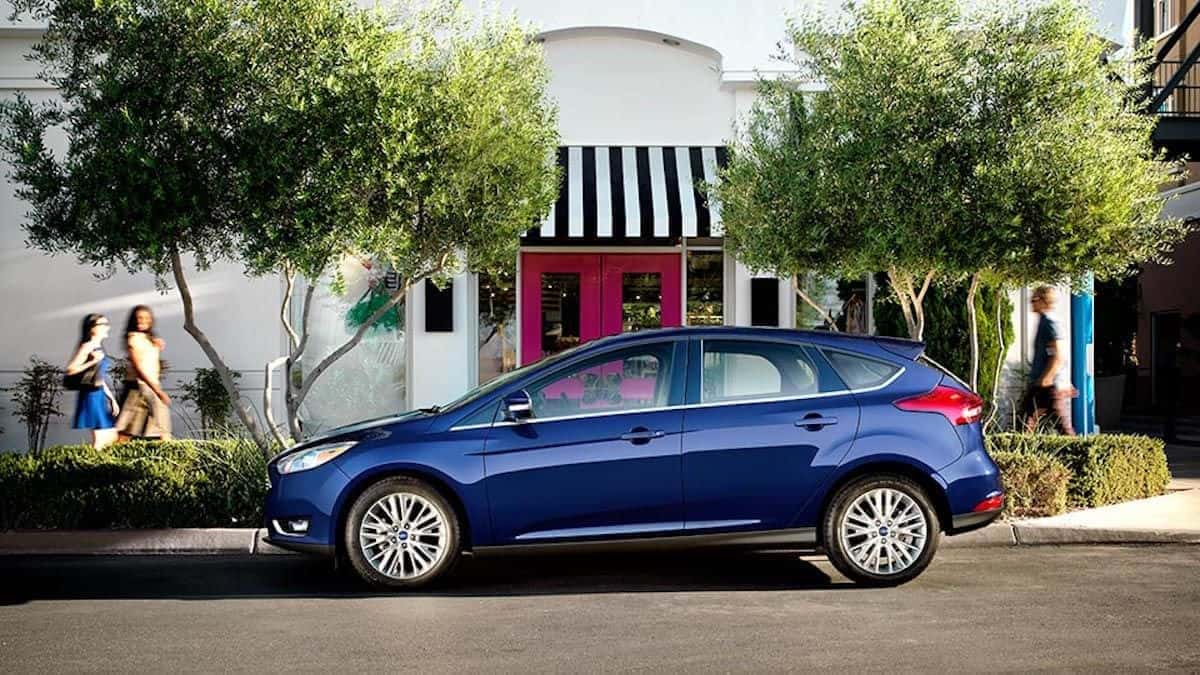 The 2016 Focus came to a stop in two feet more than the Dart in the same brake test performed by Edmunds and also received a five-star safety crash rating. However, that's where the similarities end.
The only thing the Focus has that the Dart doesn't is a rear-view camera that comes standard. Other than that, it can't even come close to touching the 60 safety and security features, many of which are rather innovative, that the Dart shares across its trim levels.
Price
If these cars were both neck and neck before, they aren't anymore. Why opt for a 2016 Ford Focus that performs slower than a 2016 Dodge Dart, when you'll end up paying $300 more for one? What benefits does that get you? A standard rearview camera, and one more mpg if you dish out even more money. The 2016 Dart's starting MSRP of $16,995 is one of the lowest in the segment, and one of the ones that give you the most bang for your buck. Apart from the stellar performance and safety features, it also has a great muscle-car inspired look, along with plenty of features to keep you entertained.
When given a choice between these two, it's clear which one you should pick – the Dart.