Cool Interior Features of the 2014 Ram 1500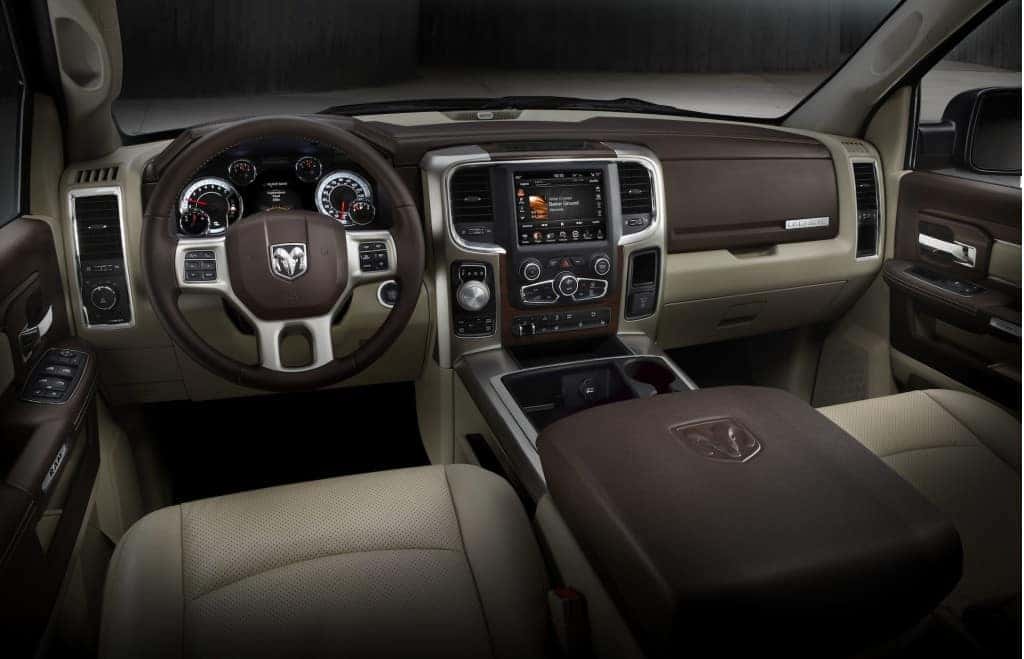 When you find a Dodge Ram 1500 for sale that suits your needs, both in terms of features and price, you should strongly consider making a purchase. If you wait too long, another buyer could swoop in and steal the deal from under your nose.
With a 2014 Ram 1500 at your disposal, there is a good chance you will find yourself towing or hauling something at some point. But did you know this vehicle has a lot to offer on the inside as well?
Here are three cool interior features of the 2014 Ram 1500 that are sure to excite:
1. The Command Center. If you opt for the UconnectAccess System, you can be rest assured that your truck can act as your entertainment center or mobile office. The available 8.4-inch touchscreen has it all.
2. Multi-view display. If you purchase a 1500 with the available multiview dial cluster, you can customize your vehicle information to match your particular situation. It won't be long before your truck knows you as well as your best friend.
3. Real wood accents. We have said it before but it is worth saying again: if you are going to buy a truck with wood accents, make sure you are getting the real thing. Some 2014 Ram 1500 models have European-sourced wood, giving you the warm and luxurious look you are after.
These are three of the coolest interior features of the 2014 Ram 1500, however, once you get behind the wheel you will find that this truck has even more to offer.