Customize Your Dodge Charger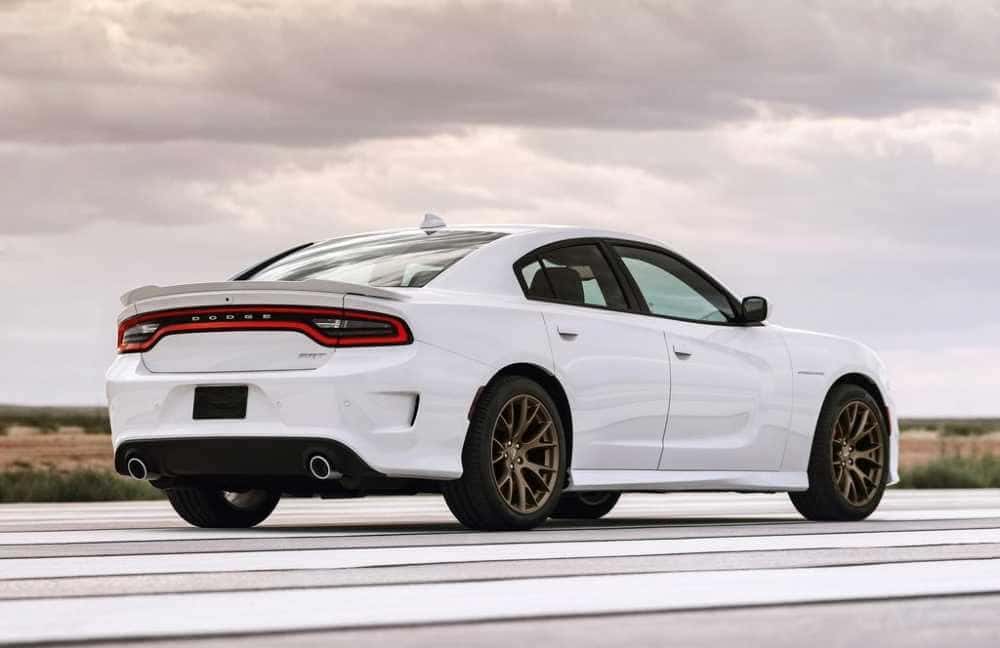 The 2018 Dodge Charger has many features that make it a fast, stylish and fun car to drive, but, of course, there are also a number of custom things owners can do to make their vehicle stand out. Since the inception of the Dodge Charger back in 1966 as a muscle car, its muscle car legacy has stuck with the vehicle since its reintroduction into the modern muscle car scene in 2006.
The 2018 Dodge Charger is unique because it is the only four-door muscle car on the market, and that makes it the perfection option for people that need a full size sedan but want a powerful muscle car. The 2018 Charger is available in several different trims including the 707-horsepower Charger SRT Hellcat, 475-horsepower Charger SRT 392 and the all-wheel-drive Charger GT.  
Ways to Enhance A Dodge Charger
From different colors to wheels and badges and inside the interior of the vehicle, nothing is off limits for owners that want a unique, more comfortable or better performing Dodge Charger. From performance to cosmetics, there's a million options.
Cosmetically speaking, there's affordable ways to add unique style including mirrors, fenders, panels, headlights and tail lights or grilles that can be replaced to add an additional flare.
Broadway mirrors are around $20 to give drivers a large rear view vantage point. The look is futuristic, as a broadway mirror is elongated, covering a broader amount of space.
The shifter of your vehicle can be replaced for around $50 and really makes a noticeable difference every time you drive the vehicle. Since the shifter is in the middle of the interior and an integral part to drive the car, it should certainly be a main feature.
Lights are an easy and affordable way to make a Charger look different. Among the less expensive options, Blackout Headlight covers and tail light covers are relatively inexpensive, we found some online priced around $69 from various vendors. Mopar made Deluxe molded splash guards can be found as low as $65 online.  
Under $200
Dodge Charger rear window deflector is a bit more expensive at $129 dollars, but provides a unique sporty spoiler look to the back of the vehicle and gives additional shade for backseat passengers.
Tinting windows usually cost around $200 and will protect the interior of the vehicle, especially the fabrics, including the leather. The temperature of the vehicle will change dramatically, even in the sun. There are different shades and brands of tint available. Make sure to stay within the legal limits and go with a brand that includes a warranty so you don't end up with purple windows down the road.
Wheels
Wheels are a great way to add style and improve a vehicle's performance. The Charger is available with a number of factory wheel options as well as aftermarket options. Dodge and Mopar offer various wheel colors, wheel materials and wheel sizes. The options are unending. It is only limited by the imagination and wallet size of the owner.
Custom Paint Jobs
Carrying the tradition of the Mopar-or-No-Car High Intensity Paint (HIP) color legacy, the Dodge Charger is available in a huge selection of vibrant and cleverly-named hues from the factory. But if one of the available HIP colors doesn't satisfy a buyer, there's always the option of getting a custom paint job.
Brake Pads and Rotors
Performance Chargers come standard with high-performance Brembo brake systems, and those systems are an available option on non-performance trims as well. But buyers that want a different brand of brakes can also head to aftermarket suppliers to find brakes in different colors, different styles and for different applications.
The Place to Buy the Dodge Charger
With all these different modifications available, what are you waiting for? Get on over to Kendall Dodge Chrysler Jeep Ram today to find the latest 2018 Dodge Charger or take a look at our entire Dodge Charger lineup of pre-owned vehicles. We're ready to showcase our collection just for you!