Customize your Jeep with Mopar Accessories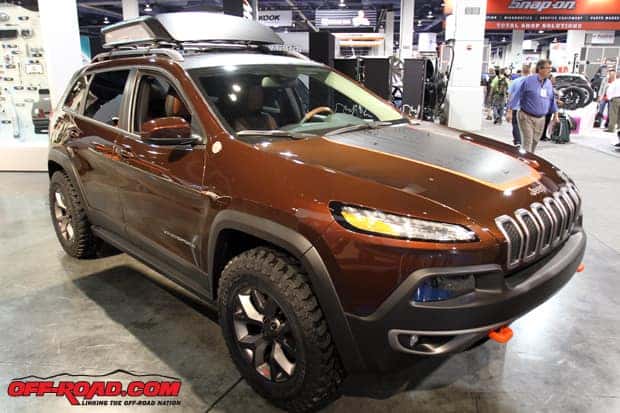 The weather is still a little turbulent, but greener, warmer pastures are just around the corner. For all of you Jeep Cherokee owners out there, that means that it is almost time to hit the trails. If you are looking for something to do in the short time until said weather arrives, why not check out a few Mopar accessories that can be added to your already 'grand' Cherokee? Whether you have a new or used Jeep Grand Cherokee, Mopar is likely to have just what you've been looking for. Here are six things to check out.
All-Weather Slush Mats
Yes, the snow is quickly dissipating, but we are heading right into that "April showers" territory, so slush and mud aren't going anywhere. Protect the interior of your 2014 Cherokee with these slush mats.
Jeep® Cargo Management System
Finding it hectic to keep all your gear organized in any vehicle? Lucky for you 2014 Jeep Cherokee drivers, you can now keep all your gear organized and ready to go in the back of your Jeep!
Door Sill Guards
Like we said, it's mud and slush season. Adding these guards to your interior will further protect you 2014 Jeep Cherokee from the everyday wear and tear of the everyday.
Front Stabilizer Bar and Rear Stabilizer Bar
Toying with the idea of modifying your suspension on the Cherokee? Adding stabilizer bars can really help to reduce the sway of your vehicle during a tight turn.
Rock Rails
For all you trail lovers, the Mopar rock rails are a godsend. You can take on all of the toughest trails without fear, as these rails that run along the side of your vehicle protect it, and you, from any obstacles you may encounter during your travels.
Removable Roof Rack
Looking for a little extra storage space for your next big adventure? This Thule roof rack will sure make things easier as it rests atop your 2014 Jeep Cherokee.
Adventures in a Jeep are unparalleled, and having a couple extra accessories to help fulfill your needs might be just what you need!