Did the Ram ProMaster City Kill the Chevy City Express?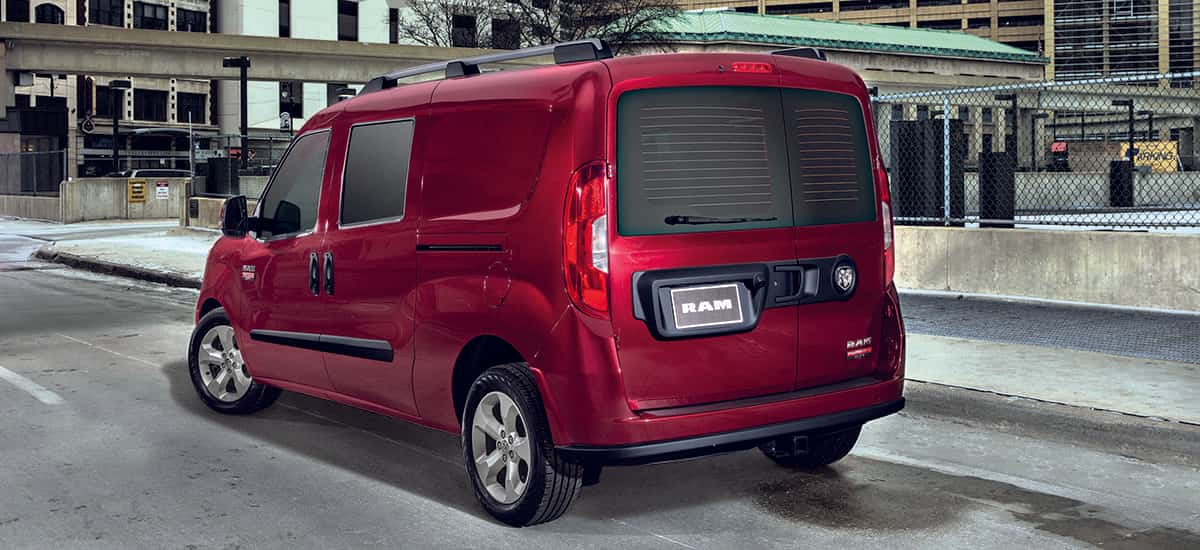 Photo credit: Ram
Chevrolet has announced their small van segment will lose the Chevrolet City Express. The City Express is on the way out as production is set to end with the last order placed in September 2017 with no renewal planned. What does this mean? The only remaining Chevy City Express vehicles are available, but only for a while before they are gone. The City Express peaked in 2015 with a total of 10,283 vehicles sold. For reference, in the first year of the Ram ProMaster City, the van sold more than 11,000 vehicles in its debut sale year.
What Makes the Ram ProMaster Worthwhile?
In many respects, the Chevy City Express is a fine small van that was made it possible for businesses to have a reliable vehicle that provides more than adequate space at 122.7 cubic-feet of cargo space and decent fuel efficiency. The 2018 Chevrolet City Express gets up to 24 MPG in the city and 26 MPG on the highway. However, there's even more value with the 2018 Ram Promaster. The 2018 Ram ProMaster equips a 9-speed automatic transmission to its 178 horsepower engine that provides better fuel efficiency, reaching 28 highway MPG as well as more towing power with 174 lb-ft of torque. The horsepower provided by the City Express is just 131 horsepower and 139 lb-ft of torque. This puts the 2018 Ram ProMaster in the lead, powered by a 2.4-Liter four-cylinder that can handle carrying heavier loads than the City Express. Since the engine is stronger, the ProMaster can handle carrying more weight and a heavier payload. By comparison, the City Express only gives drivers 1,500 maximum payload compared to the Ram ProMaster that provides 1,713 pounds of maximum payload.
The Ram ProMaster is a smaller vehicle compared with the Chevy City Express, but the Chevy City Express seats only two people. The Ram ProMaster provides seating for five and has more than adequate space with 74.2 cubic feet of storage space. Not to mention, spacewise, the Ram ProMaster takes care of drivers and front seat passengers with a great amount of space for legroom and comfort. Spacious and powerful, the ProMaster lives up to the name.
Conclusions
While they both have their upsides, we feel the Ram ProMaster is superior due to having more to offer customers. There's a remarkable amount of small urban commercial vans that have popped up in recent years, but few have the perks of the Ram ProMaster. We at Kendall Dodge Chrysler Jeep Ram want to help our customers find the vehicle that suits their needs best. We're happy to assist in finding the right fit whether for a business or personal driving needs.
 For All Your Vehicles, You'll Find Help at One Place
Kendall Dodge Chrysler Jeep Ram is the place to find the Ram Promaster. To find the latest vehicles including our entire Ram line-up, stop by for a test-drive. We're your place for buying, selling, leasing or trading in your current vehicle.
If you're not looking to change up your vehicle, but just want a reliable place to take your vehicle to get a repair or work done, count on Kendall Dodge Chrysler Jeep Ram. Our trusted service team is able to help with any maintenance requirements from oil changes to tire rotations, check out all our services. We're looking forward to helping you find your next vehicle or help you sell yours, as well as service your ride going forward. Even if you haven't made a purchase with us, we're happy to help you out.