Differences Between Chrysler 300 Touring and 300C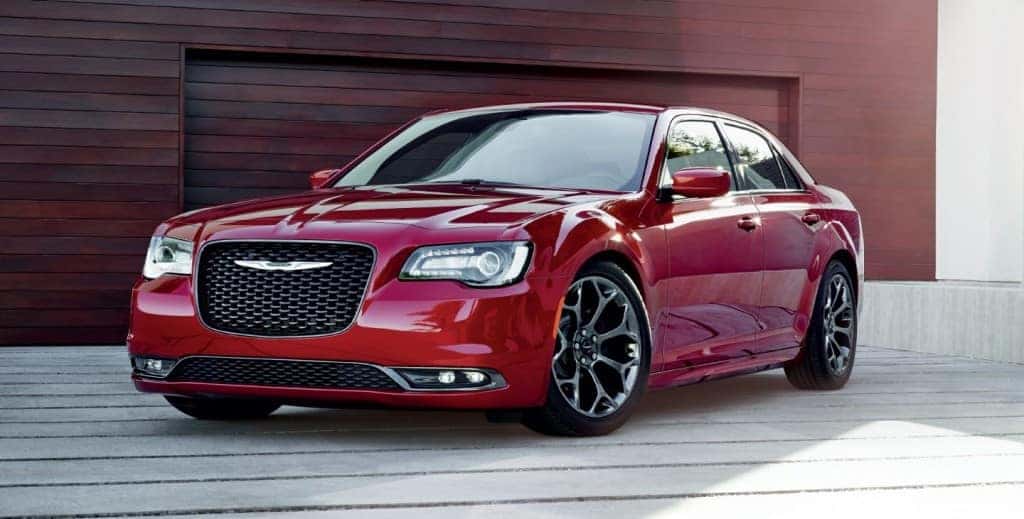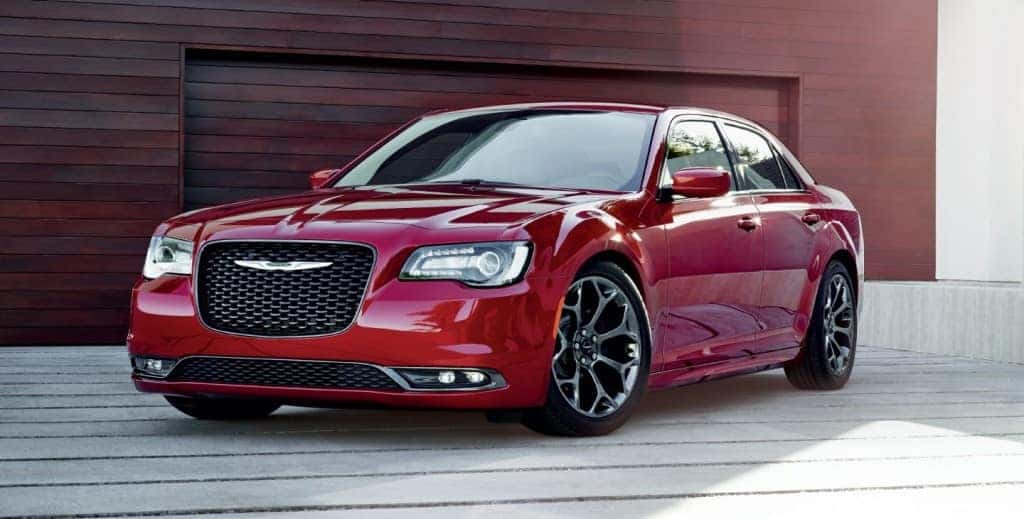 Let's take a look at two trims, the base model and premium (highest trim) for the sleek 2018 Chrysler 300. We love both, but we're going to let you know the major differences between them from performance to pricing and interiors. We'll begin with the price and go through all the details between them.
Is the Price Right?
The 2018 Chrysler 300 Touring starts at $28,995 MSRP (plus destination fee) while the 2018 300C begins at $40,995 MSRP (plus destination fee). The difference between the base model and premium tier is significant, but we'll share with you all the details and secrets that might help make up your mind if you were deciding which trim you should go for. Either way, you're going to receive a top-tier sedan that wraps elegance with power.
What's Included In the Chrysler 300 Touring?
What does the base model Chrysler 300 Touring offer? Included is a 292-horsepower 3.6-liter Pentastar V6 Engine, a very popular engine choice due to its top-level performance and power. For a standard base model engine, you can't get much better. Eight-speed automatic transmission and bi-functional halogen projector headlamps are included, along with the ParkView Rear Back Up Camera and premium cloth seating. The interior also includes standard dual-zone automatic temperature control so both driver and passenger can individually set the temperature on their side of the vehicle.
Remarkably, there's decent fuel economy for the Chrysler 300 Touring despite having a strong engine. The Chrysler 300 Touring averages 19 mpg in the city and 30 mpg on the highway. For everyday driving, there's no debating the Chrysler 300 Touring provides much upside with comfortable and affordability for your commute and weekend trips.
Upgrades Within the Chrysler 300C
With a large difference between the base model Chrysler 300 Touring compared to the 300C, we thought it would be best to mention all the great things about the Chrysler 300 Touring trim first. There's no denying that the Chrysler 300 Touring is a fantastic vehicle, but there's no comparison in any way shape or form for the premium trim Chrysler 300C. In a class all its own with class-leading V8 engine horsepower and torque with a standard 363-horsepower 5.7-liter HEMI V8 engine.
Perforated and ventilated Nappa Leather-trimmed seating supplies remarkable comfortable and luxury. Luxury is further enhanced by the real natural-pore mocha wood interior bezels and heated leather-wrapped luxury two-tone steering wheel. If that isn't enough, all of this extreme comfort is priced at $41,000 (plus destination fee). That's an incredible price considering everything included. The only drop off from the base model Chrysler 300 Touring compared to the premium Chrysler 300C is the fuel efficiency, which is 16 mpg in the city and 25 mpg on the highway. However, the enhanced style and performance is enough to warrant the cost for the higher tier trim.
You don't have to spend much to gain all the enhancements offered by the Chrysler 300C. When you think of what you want in your next vehicle, choose a powerful, elegant ride that makes driving anything, but a chore. You'll find that in the Chrysler 300C.
Where Can I Find the Chrysler 300?
The Chrysler 300, whether you side with the 300 Touring or 300 C trim, we have them both at Kendall Dodge Chrysler Jeep Ram. From our professional sales team that can help with any trade-in, buying, leasing or selling needs you have, we hope to ensure you leave home happy.
Kendall Dodge Chrysler Jeep Ram provides a full service experience and can handle almost any job your vehicle should need from oil changes to rotating tires, checking and replacing brakes and everything else to make sure your vehicle stays running well. Our knowledge maintenance staff is highly trained and can help you maintain and raise the value of your current vehicle. We are ready to solve your situation, even if you didn't buy with us. All you have to do is make a simple appointment right here with us and we'll take care of the rest.
Look no further than Kendall Dodge Chrysler Jeep Ram to ensure you have a stellar car buying experience. If you're planning to go on a trip, now is a great time to have any issues taken care of or upgrade to a new Chrysler.