Types of Wrangler Lifts – Let's Look at the Differences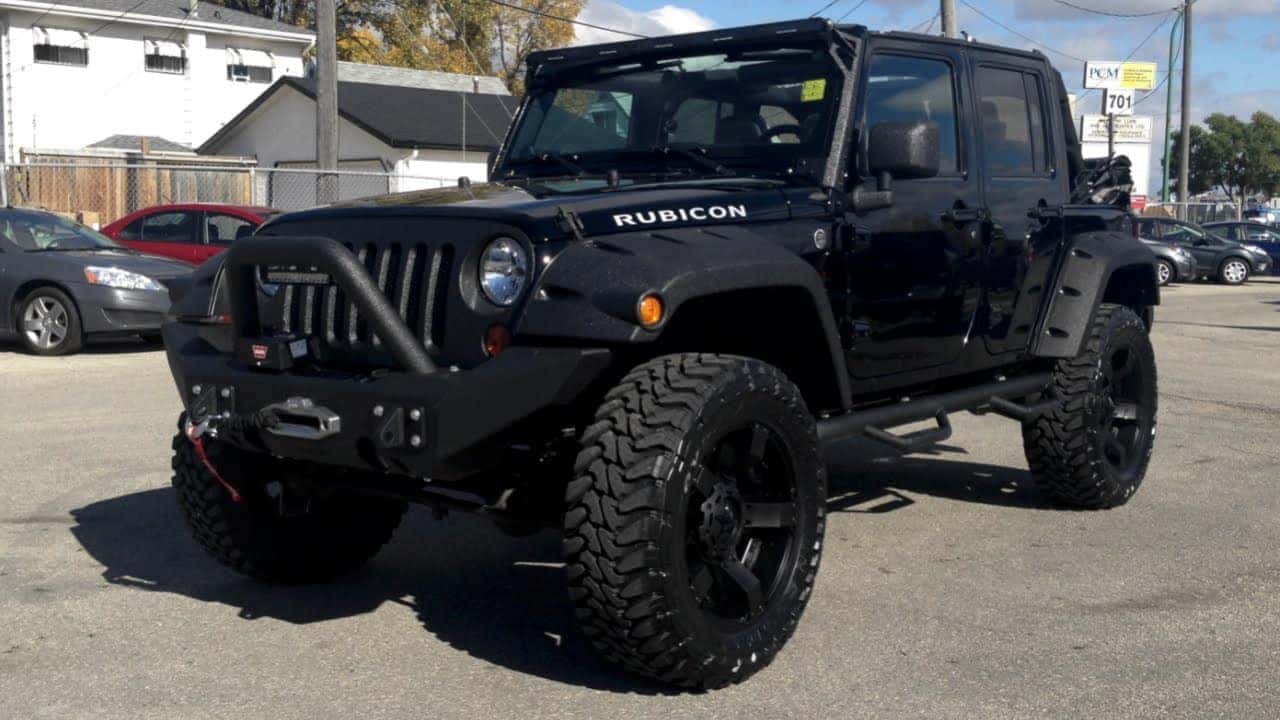 If you are looking to add a little height to your Jeep Wrangler, it is important to understand the four main types of lift kits and which would be best for your needs. You will also want to understand the kits that are for looks and the kits that are for capability. Finally, you need to understand pricing and determine your budget. With that being said, check out the four main types of lift kits below.
Small Lifts (a.k.a. Coil Lifts) and Big Lifts
Both a small lift and a big lift add ride height and ground clearance to a vehicle and they make it possible for owners to add larger tires as well.
A small lift is typically around 1.5 to two inches. Generally, a small lift kit comes with coil spacers, which get placed under the shock springs. The spacers under the springs bump up the front height of the vehicle and long shackles are used in the rear. Smaller lifts are great for owners who want tires that are just a little bit bigger and/or to add capability for mild to medium off-road terrains.
Large lifts are more than two inches and there is not a cap on height as the possibilities are just about endless, but four to six inches is a significant increase in height and will satisfy most drivers' needs and wants. Big lift kits have a lot more parts and they allow for tires up to 37 inches. Big lifts also add a lot more off-road capability and they are ideal for moderate to extreme terrains. Just keep in mind the higher the lift, the more expensive the kit and the bigger negative impact on the vehicle's fuel economy.
Suspension Lifts
A suspension lift is a popular lift among Wrangler owners. This type of lift is mid-level priced and very effective. Typically between two and six inches, suspension lifts are used to increase ground clearance and wheel travel and allow for larger tires.
Body Lift
A body lift is the most affordable lift kit option. However, body lifts add style, but don't really improve capability. Jeep owners that like to bring their Jeep to shows to show off their Jeep's unique and aggressive personality, a body lift is perfect. Body lifts can be large or small, however, the bigger the lift the higher the cost. Additionally, with really tall lifts an owner might have to buy additional parts to correct the positioning of their Jeep.
A smaller body lift between one and three inches can cost as little as $200, but price depends on many factors like brand, height, labor, quality and style. Body lifts work by giving the Jeep taller bolts and spaces between the Wrangler and its body frame. Larger body lifts (above three inches) usually need extensions and/or new brackets to operate properly because without them, ride's center of gravity may be imbalanced.
Looking for more helpful information regarding Jeep lifts? Contact our service or parts department. Kendall Dodge Chrysler Jeep Ram has a lot of experience adding all types of lifts to Jeep models, and we are here to help customers install or order a lift for their vehicle. Or, if you are in the market for a new Wrangler check out our inventory online here.
Photo source: Youtube