Dodge Cars to Get New Technology in 2016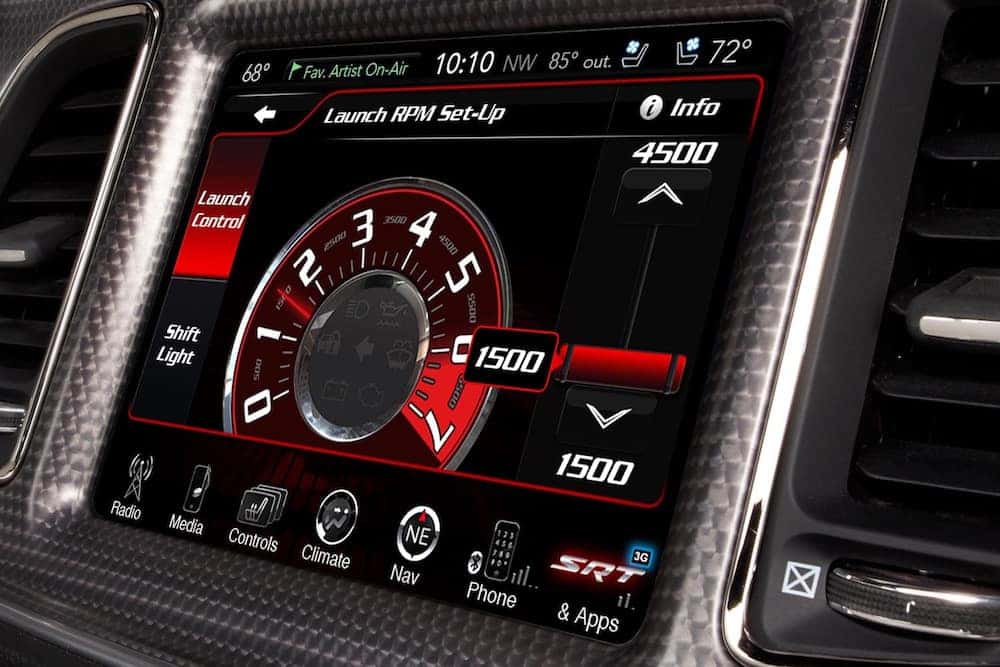 Later in 2016, Dodge dealers in Miami can expect to see Dodge vehicles with an upgraded Uconnect system installed. The FCA, which is the parent company of the Chrysler, Dodge and Jeep brands, announced that there will be a new version their Uconnect infotainment system. It's big news, because this is the first time ever that Dodge cars will have both Android Auto and Apple CarPlay; which means the vehicles will now be able to please both Android and Apple fans alike.
On top of these new features, the upgraded Uconnect system is said to also start-up much faster than the current one. Along with having an improved touchscreen that will have better response times when "pressing" a button.
What is Uconnect?
Before we get into the new additions, let's take a look at Uconnect. The Uconnect is Dodge's infotainment system, and is what runs the majority of the technological features inside the cab. It's much more than a radio, and has the capability to be a GPS as well. It also houses a Bluetooth feature, which can sync your phone to the system in order to provide hands-free features. Such as streaming music from your phone, or sending/receiving texts/calls via voice command.
Currently in the 2016 models, it even has the capability to provide a vehicle health report. Which highlights important parts of your vehicle that either need attention/maintenance, or the status of how your vehicle's systems are doing.
Along with the quicker start-up and faster response times mentioned previously, the upgraded system will also have hardware upgrades that result in better processing.
Android Auto and Apple CarPlay
Much like the Bluetooth connectivity, Android Auto and Apple CarPlay allow the owner of either brand to use voice commands to send/receive calls and text; but now do so much more. With the introduction of Android Auto and Apple CarPlay, Android and Apple users will be able to plug their smartphones into the car, and provide a much more intuitive and specialized smart-phone integration experience. This integration allows Dodge the opportunity to reach out to new consumers. Now, people who would have rather purchased a Honda with these features might opt for one of Dodge's cars.
Because in today's world, consumers want that newfangled and specialized integration that's offered by Android Auto and Apple CarPlay; the once great Bluetooth connectivity isn't enough anymore.
When Will It Be Upgraded?
As of right now, all that's known about the the fourth generation Uconnect system is that it will be released sometime in 2016 for select brand models. Therefore, it's still an anticipated and eagerly awaited upgrade for the potential Dodge, Jeep, and Chrysler vehicles.
What is certain, however, is the upgraded system and addition of Android Auto/Apple CarPlay is sure to draw in some new consumers. It could very well be the tipping point for some consumers who wanted the best smart phone support possible in their vehicles, and therefore didn't want to get a car from one of FCA's  three brand names that didn't have Android Auto or Apple CarPlay before.