Dodge Charger Scat Pack or Daytona SRT Hellcat?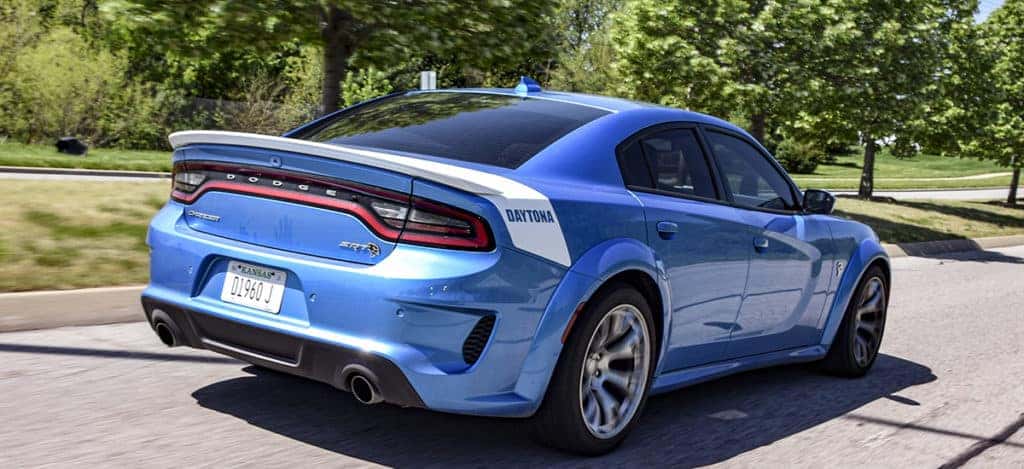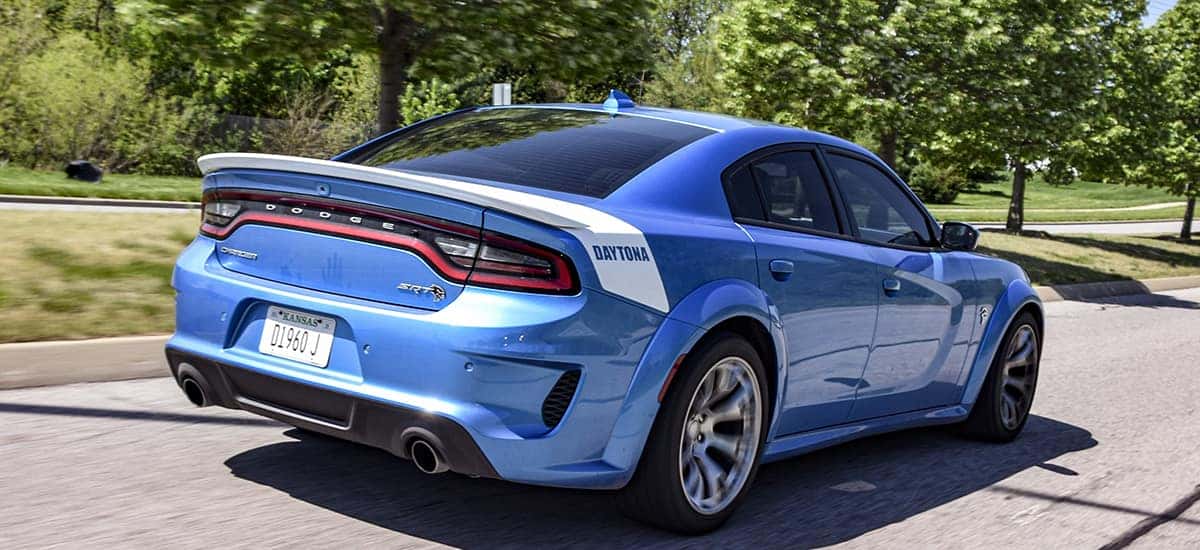 Photo credit: Autogespot
CarBuzz recently worked with Dodge to test the differences between the 2020 Dodge Charger SRT Hellcat against the 2020 Dodge Charger Scat Pack. Dodge even sent CarBuzz, a well-known platform that focuses on the latest news going on in the automotive industry, the special Hellcat Daytona 50th Anniversary Edition. When Dodge introduced the Daytona Special Edition, they came out with the Daytona for the Scat Pack as well. Only 501 of these vehicles were made, so it was quite a rare vehicle that was given to CarBuzz for testing. Let's break down the differences between the two of them.
The Engine Differences
While both vehicles are built with HEMI powered engines, there are few muscle cars that customers can find with such impressive strength. The Scat Pack offers 485 horsepower and 475 lb-ft of torque and provides a quarter-time of 12.40 seconds at a top speed of 115 mph. The Scat Pack is no match versus the 707 horsepower with the SRT Hellcat, which goes through a quarter-mile in just 10.96 seconds. The Daytona provides an even better horsepower at 717 horsepower and 650 lb-ft of torque. The larger engine is actually found in the Scat Pack, a powerful 6.4-Liter V8. This engine is amazing and yet still overshadowed by a powertrain even more robust and entertaining in the SRT Hellcat.
Drivers who opt for the Scat Pack Widebody can experience going from 0-60 in just 4.3 seconds. Owners of the Hellcat Widebody will find a supercharged 6.2-Liter Hemi V8, posting a stunning 3.6 seconds for the same 0-60 mph time. The difference is small, but that's something owners should keep in mind if they plan on going on drag races during their free time. Both vehicles are wicked fast, but since both interiors are quite sleek and comfortable, its this difference that is the largest between the vehicles.
Other Differences And Similarities Between These Charger Trims
The Hellcat starter has a red starter switch and the Scat Pack has a yellow one. The Scat Pack has a Superbee logo that is found on the seatbacks, with the passenger side getting a 392 plaque with a smaller Superbee emblem. The Daytona Special Edition has Daytona on both front seating. Both vehicles have a steering wheel that can be selected with suede or leather. The materials are quite similar between the two vehicles.
The 2020 Dodge Charger SRT Hellcat carries an impressive drive for customers to enjoy. Several new color options are available for the 2020 Charger including Frostbite, Hellraisin, and Sinamon Stick. What owners can expect with the 2020 Dodge Charger Scat Pack, it's impressive and fantastic for owners that want to spend less and still get a muscle car that can hang with just about any vehicle in any drag race. The 2020 Dodge Challenger Scat Pack begins at $40,495 MSRP (plus destination fee). The 2020 Dodge Charger SRT Hellcat starts at $69,995 MSRP (plus destination fee).
Come to Drive Home the Newest Dodge Vehicles!
We welcome our readers to Kendall Dodge Chrysler Jeep Ram. We offer our newest Dodge vehicles, like the 2020 Dodge Charger and 2020 Dodge Challenger. If you're curious about whether you should buy or lease, let us help you make the right decision. We also honor trade-ins and selling vehicles, and we're ready to help find a solution for our customers. We want to ensure a fantastic experience the whole way through.
Thinking about any repairs and regular maintenance for your current vehicle? We will work to get your vehicle back into shape as soon as possible. With a simple online service appointment, we can get started on making you a very happy customer after a visit to our service center. Check out our social media pages and like us on Facebook. We look forward to helping you today!