Dodge Dart Owner Explains Why They Love the Vehicle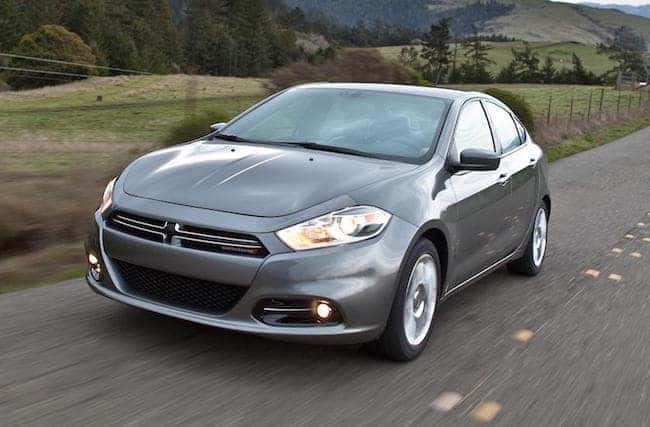 Kathie Whalen, a lifelong New England resident, probably won't be shopping around for a 2016 Dodge Dart. Now, that's not due to any dislike for the vehicle. In fact, Kathie would definitely pursue the vehicle. She is such a fan, she actually owns a 2014 Dart.
"As much as I would love to be, I won't be in the market for the car this year," she explained to me. "My [2014 Dodge Dart] is running great, it's one of the best cars I've ever owned. Whenever this car decides to call it a day, I'll definitely be opting for another Dart."
When a driver is so impressed with a particular model that they don't want to stray, it's certainly worth noting. I decided to pick Kathie's mind regarding her fondness for the Dart and why she's so willing to stick with the nameplate. When you're finished reading her explanation, you'll probably be convinced that the upcoming Dart is the car for you…
Kathie had never previously owned a Dodge vehicle, describing her family as "truck or SUV kind of people." Yet, when her kids left for college, the mother decided she didn't need such a clunky, large vehicle to get around. She ultimately found herself at a Dodge dealership in Massachusetts, where the recently-released Dodge Dart was on display.
"It caught my eye immediately," she explained. "It was a rainy day, so maybe the white paint kind of just made it stand out. This sounds so silly, but I swear there was a light surrounding it, and it just kind of drew me in."
When she approached the vehicle, Kathie immediately knew she had found her target.
"My main focus was finding an affordable car, and the MSRP, especially when compared to similar cars, was very reasonable," she said. "After that, all of the specs and features kind of just added up. I wasn't so much concerned about the engine at the time, but the fuel economy was big. I have a half hour drive to work, and I became accustomed to my pickup just guzzling fuel. So [the best fuel economy] was certainly an incentive."
Surprisingly, the 2016 Dodge Dart will be even more affordable than its predecessors. The base model comes in around $17,000, while the 'Limited' model only jumps to $23,795. Furthermore, we can again expect top-of-the-line fuel efficiency from the Dodge Dart. The 2016 model has again improved on its specs, with the fuel economy coming in around 28 city miles per gallon and 41 highway miles per gallon.
Of course, there were a variety of included features that Kathie had anticipated enjoying. In fact, she admits that she'll now be prioritizing these amenities whenever she shops for future vehicles.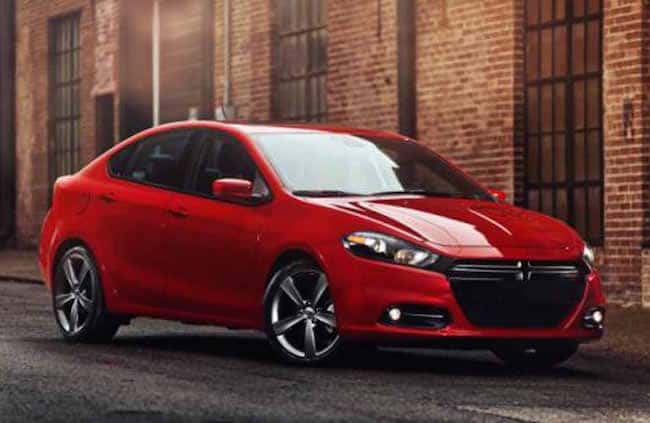 It started with the spaciousness of the cabin, which Kathie had figured she'd be throwing out the window when she was downgrading from her SUV and pickup.
"I couldn't believe how much room I had," she said. "You really can't even gauge how roomy it is until you get behind the wheel. Over time, I've grown to appreciate the room in the back, as well. With the kids gone, I figured we wouldn't be needing such a spacious car, but I've ended up using every inch of it. Whether it's groceries, or moving the kids out of their dorms, or just going on a vacation…we never expected that we'd be able to do all that with this car."
Another big surprise was how much Kathie appreciated the engine. The 2014 Dodge Dart had made the impressive 2.4-liter four-cylinder engine standard on most of their models, and the motor could pump out an unexpected 184 horsepower. This year, that same engine (coupled with a six-speed manual transmission) should be able to improve on those specs.
"When I was driving my truck, there was no way I'd ever be able to beat out those speedy sedans on the highway… not that I'd want to," Kathie explained. "Once I got used to my Dart, though, I found myself testing the engine a bit more. If someone is driving slow in front of me, I now don't have any reservations about speeding around them. We also live in a hilly neighborhood, so I haven't had to worry about the Dart at all. Actually, I'm convinced it was the engine's power, not my tires, that helped me get around last winter."
Of course, that's no knock on the tires. The 2016 Dodge Dart includes 18 x 7.5-inch wheels accompanied by 205/55R16 tires.
If there was one thing that Kathie laments, it's the fact that her vehicle isn't equipped with all of the innovative technology seen today. She admits that her unwillingness to budge from her budget (which is certainly commendable) was why she didn't purchase any special package. Furthermore, she acknowledged that she's jealous of all the amenities included her in friend's cars.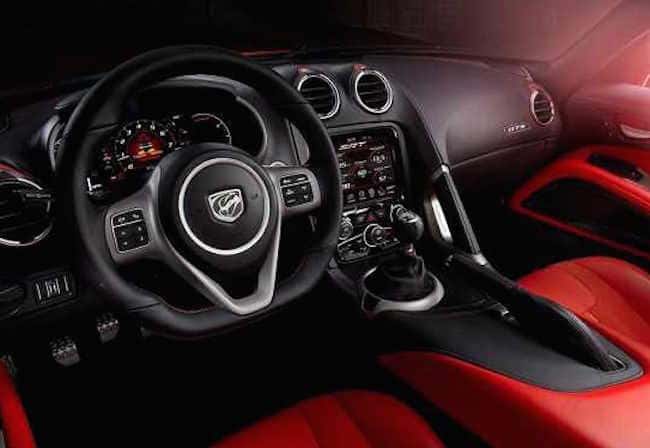 "That's my one regret with the Dart," Kathie said. "If I could do it all over, I'd have opted for some fun upgrades. I see what's available now, and I say to myself 'well, I'll add that to my next car.' Some of the features the brand now offers, it'd be silly not to take advantage."
The 2016 Dart includes an 8.4-inch touchscreen, and drivers can easily access the system via voice commands. Not only does the system provide you with a detailed navigation system, but it also connects with your phone, allowing the driver to call or text without picking up their device. Drivers will also appreciate the fully-customizable seven-inch Cluster Display, which allows you to pull up your speedometer, navigation, fuel economy, and vehicle diagnostics.
There's also a 506-watt nine-speaker Alpine sound system, and you can team that up with the included SiriusXM satellite radio. Other interesting features include Keyless Enter 'N Go (allowing you to open your door by just touching the handle) and a Start/Stop button (meaning you can start your engine without a key).
Perhaps most importantly, there's a variety of updated safety features included in the vehicle. For instance, the Lane Assist mode will prevent you from unintentionally swerving all over the road.
Overall, Kathie anticipates purchasing another Dart in the near future.
"My current guy is doing great," she said. "I can't see that car giving up for at least another five years. By that time, maybe there will be another car that I'll want to consider. I know I'll be sticking with Dodge, and I can almost bet I'll buy another Dart. Why wouldn't I? It's given me everything I wanted, and it gave me a whole lot more than I asked for. I'm thrilled with my decision."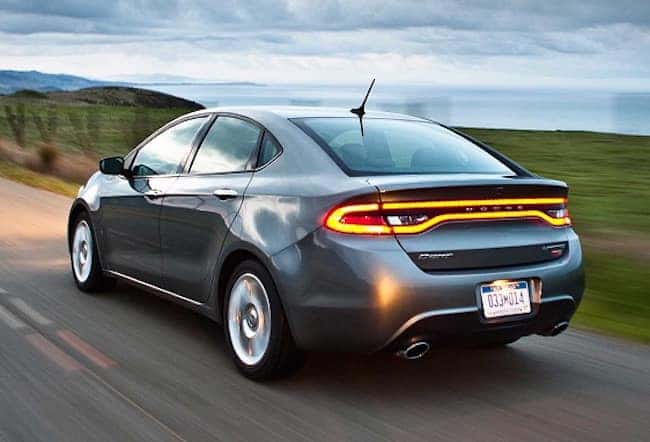 As you can see, it doesn't take a specific type of driver to appreciate the Dodge Dart. Kathie had driven around trucks and SUV for most of her adult life, and she's as enthusiastic about her car as anybody.
As you've read, it only takes a willingness to stretch outside of your comfort zone. Kathie never would have recognized the capabilities of the Dart had she just sold off the vehicle. Instead, she gave it a shot, and now she couldn't be happier.