Dodge Durango is Bigger and Badder Than the GMC Acadia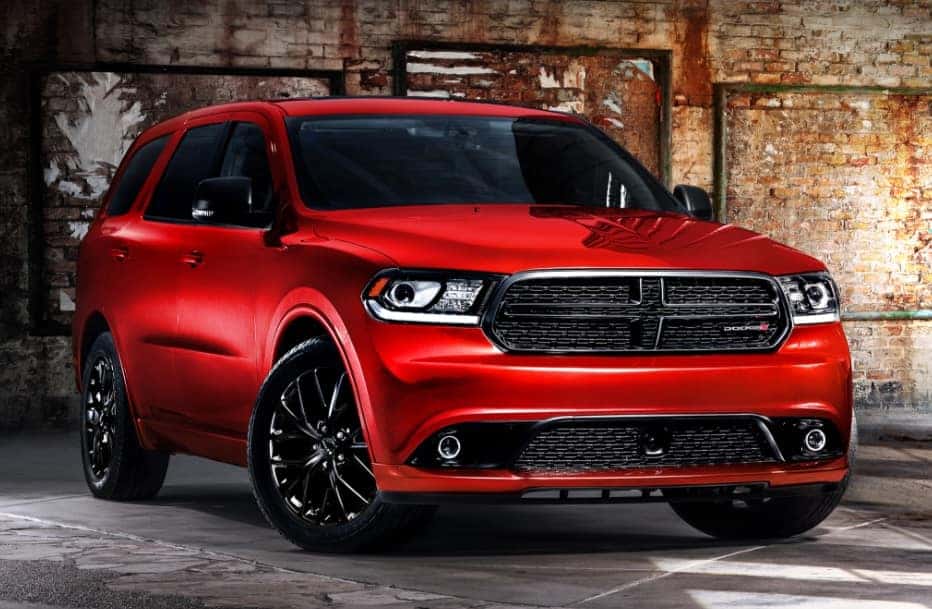 Searching for you next SUV? Two SUV options on many shopper's list  include the Dodge Durango and GMC Acadia. If these two are options that you are considering, read on to find out which is better.
Engine and power
If you want more power and capability, the Dodge Durango is for you. The Dodge SUV comes standard with a 3.6-liter V6 engine, but also has the option of an upgraded 5.7-liter HEMI V8 engine. The base engine produces up to 293 horsepower and 260 lb-ft of torque and a towing capacity of 6,200 pounds. The powerful HEMI engine produces 390 lb-ft of torque, 360 horsepower and it can tow up to 7,400 pounds.
The GMC Acadia comes standard with a 2.5-liter 4-cylinder engine and buyers have the option to upgrade the engine with a 3.6-liter V6 engine. Depending on the engine, the Acadia can tow between 1,000 and 4,000 pounds. When it comes to power and torque, the Acadia produces between 193 and 310 horsepower and 188 and 271 lb-ft of torque.
Size
When it comes down to it, a deciding factor for SUV drivers is size. You want to make sure you have enough space for both cargo and passengers. We like the Durango because you have the option between a five-seater or seven-seater. Therefore, if you need cargo space, but have no use for the two extra seats you don't have to get the large SUV. Whereas the Acadia only comes as a seven-seater. If you need room for cargo, the Durango is your SUV. The Durango provides up to 84.5 cubic feet of space when the seats are properly configured. The Acadia has just 79 cubic feet of cargo space.
Price
The price for these SUVs are very similar which is surprising based on how much better the engine and cargo space is provided by the Durango (one would assume it would cost much more than the Acadia). The MSRP for the base trim Durango is $29,995 and $29,070 for the Acadia. If you want to go all out and get the highest trim level, the MSRP is $42,095 for the Durango and $47,070 for the Acadia which is a huge difference.
Interested in the clear SUV winner, the Dodge Durango? Check out our inventory at Kendall Dodge Chrysler Jeep Ram here.
Photo source: Motor Trend