Dodge Expanding Dodge Durango SRT Hellcat Order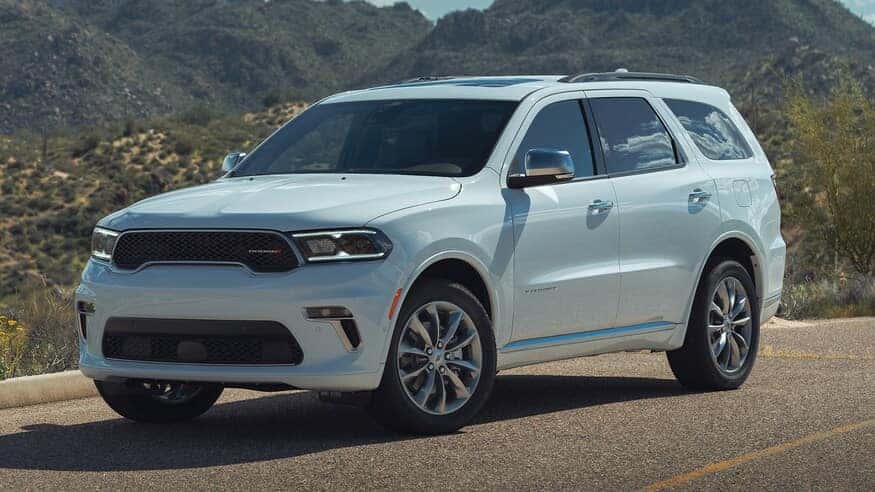 Photo credit: Dodge
2,000 units of the 710-horsepower Durango SRT Hellcat it plans to build; the SRT Hellcat moved every last model in only one quarter. This Dodge Durango was an astonishing surprise and sold as swift as the quickness the Dodge SUV moves. (Keep in mind, the 2021 Durango has a lightning quick speed of 0 to 60 MPG with its 3.5-second mark.) With the demand outpacing supply, Dodge has elected to continue to manufacture additional Dodge Durango SRT Hellcat vehicles for the foreseeable future to finish the order list that was compelled, but not finished. Albeit, we don't know how long this production run will go on, but as long as the SRT Hellcat trim is gobbled up, we know Dodge will finish this order and maybe one day look to add the SRT Hellcat with more vehicles outside its muscle car lineup; just like it did with the Durango. 
The Sales of the Durango Is Eye-Brow Raising
Dodge company director Bob Broderdorf noted there are more sold orders than build slots in the system. Instead of forcing dealers to cancel sales, and hand-select which customers get an SRT Hellcat (likely with a sizeable mark-up), Dodge pledged to fill every request it has received so far. It won't open the order book again, however, so it's still too late to buy one new. If you missed your chance, your best bet is to hope one ends up in a store's inventory.
More SRT Hellcat Trims Coming
Building additional SRT Hellcats is not as simple as it sounds. Dodge said it can only manufacture the model for about six months because the Jefferson North assembly plant on the outskirts of Detroit, Michigan, is set to become retooled for production of the next-generation Jeep Grand Cherokee. As of note, the Hellcat-powered Durango doesn't mesh with the emissions regulations scheduled to come into effect nationwide for the 2022 model year. This helped Dodge continue to set the vehicle up for another limited Durango SRT Hellcat push. Dodge rearranged its parts supply channels to send more Hellcat parts to the Durango assembly line. These new SRT Hellcat Durango vehicles are set to continue production this summer in June 2021. 
"As we finalized the production plan for this amazing SUV, we found a way to move some 6.2-liter Hemi Hellcat V8 engines from other vehicles to ensure every sold order in our systems will get built," added Broderdorf in an interview with Dodge Garage, the official publication of Stellantis.
Dodge disclosed nothing else regarding the production coming out for the next batch of 2021 Dodge Durango SRT Hellcat vehicles. We're hoping Dodge will announce a final number when production begins to know how exclusive the vehicle will be. To learn more about the Dodge Durango and its special SRT Hellcat trim, check with us at Kendall Dodge Chrysler Jeep Ram.
Experience the Exhilaration of Dodge Muscle Cars
At Kendall Dodge Chrysler Jeep Ram, we're looking forward to helping our customers experience the joy of driving away in a new Dodge vehicle. Avoid the hassle of dealing with a vehicle that doesn't provide the exhilaration and fun that is delivered with a Dodge muscle car. While we await the arrival of the Dodge Challenger SRT Super Stock, we're ready to show off our entire line-up. We have a friendly and passionate sales team that will make your buying, leasing or selling needs easy for any of our new vehicle inventory including the new Dodge Durango and find out about what it could be like to own one today!
Our professional service team handles repairs and regular maintenance daily. With a simple online appointment, we can get started to making you a happy customer. We look forward to seeing you soon at Kendall Dodge Chrysler Jeep Ram. We'll see you soon!