Dodge Introduces New SRT Super Stock With More Than 800 Horsepower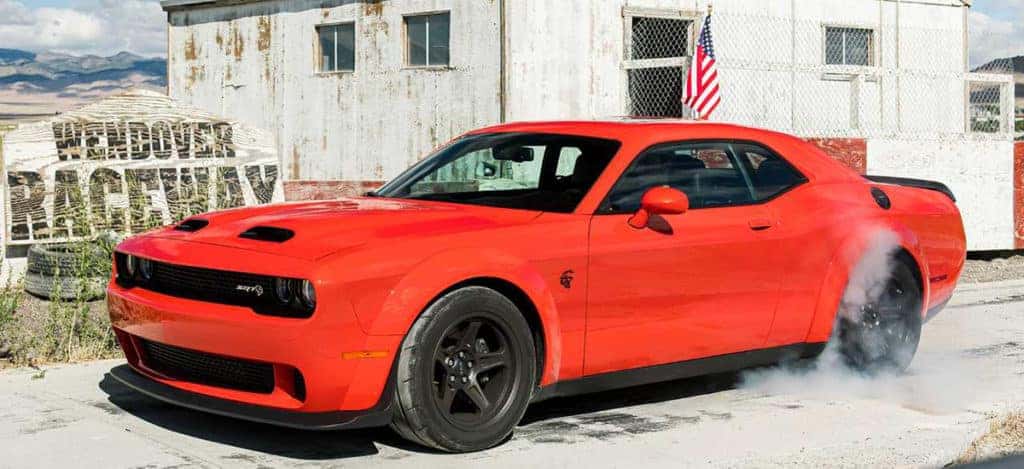 Photo credit: FCA
Dodge is going to find out just how far they can take their vehicles. In the recent past, the Dodge Challenger SRT Hellcat debuted and now the SRT Hellcat is featured for the Charger and Durango. The SRT (Street Racing Technology) name started when the SRT Hellcat replaced the SRT-8 trim. From the 707 horsepower supercharged V8 engine to the latest SRT Hellcat Redeye introduced for the 2019 Dodge Challenger that advanced to 797 horsepower. Dodge has now brought a new Challenger into the fold that is known as the Super Stock. The Super Stock has a Hellcat Redeye feel, but has upgraded to 807 horsepower. Dodge added the exact same Nitto drag radials and widebody kit that were found on the SRT Demon. 
Experience the Super Stock
Drivers will be treated to a full-scale drag worthy experience complete with lightweight 18-inch wheels, Brembo brakes with four-piston calipers and 14.2-inch rotors up in front, and the same arrangement of driving modes found in the SRT Hellcat Redeye. Driving fast in the Super Stock is going to be easy thanks to its 0 to 60 mph in just 3.3 seconds. Even more impressive is the quarter-time of 10.5 seconds with a blazing fast speed of 131 mph. This is the kind of speed ideal for the drag strip of course. But, that's not all Dodge was focused on when creating this new muscle car. Taking into consideration the competition and the focus of customers, the reasons become more clear. 
No Other Brand Can Compete With This Muscle
Rival brands can't touch the Dodge Challenger SRT Super Stock with its speed and demeanor. Even Ford's claimed 10.7-second quarter-mile time made by the Shelby GT500 isn't fast enough to surpass the new Dodge entry in its impressive muscle car lineup. Dodge is doing everything in its power to offer customers something extraordinary and has delivered yet again. When speaking candidly about the new Dodge muscle car, Tim Kuniskis of Fiat Chrysler Automobiles (FCA) acknowledged what customers relate to most. 
"What our customers want and the reason we went into the drag racing space is seven times the amount of customers 'identify' with drag racing, compared to road course racing … It doesn't mean they've ever been to a drag strip in their life. And it's not because they've even been in a fast car. It's because they've all been at a stoplight, and all tried to race their buddy next to them. I want you to mistake a $30,000 Challenger for a $90,000 Redeye…you have a Challenger. You are part of this team," Kuniskis, Head of FCA Passenger Cars.
The Dodge Challenger Is Here At Kendall Dodge Chrysler Jeep Ram
Want to save big on a new Dodge Challenger? We're more than able to assist our customers for any buying, leasing, selling, or needs they may have. We can also help buyers trade-in their current vehicle. We have a friendly and passionate sales team that will make your buying, leasing or selling needs easy for any of our new vehicle inventory. We're happy to be your dealership home. Considering a used vehicle? We have a whole bunch for others to choose from.
Trust us to help you get your vehicle up and running like new with an online service appointment and visit to our service center.  At Kendall Dodge Chrysler Jeep Ram, we know what it takes to provide a worthwhile experience. Allow us the pleasure to help you!