Dodge May Return to NASCAR (Again!)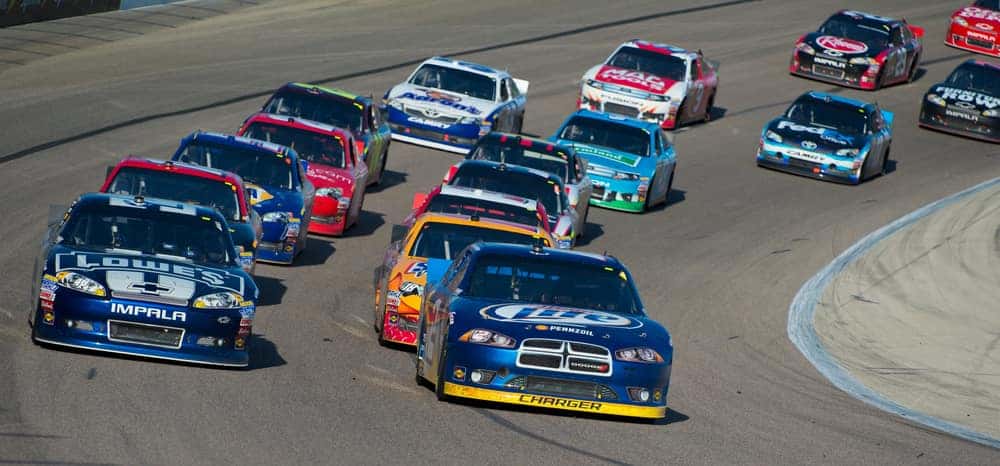 Dodge has won some pretty significant NASCAR races over the decades. One of Dodge's most successful drivers, Lee Petty, won over 37 races and Dodge has won a slew of races including the Daytona 500 four times, Talladega, and two NASCAR manufacturers championships.
Despite Dodge's successes on the track, after losing team leader, Ray Everham, Dodge tried to sign a new NASCAR team, but they were unsuccessful.  Additionally, Dodge was still recovering and regrouping after the 2008 bailout and their focus was more on consumers and developing their brand rather than investing in titles on the race track. So in 2012, Dodge left NASCAR.
But in late 2016, FCA's CEO, Sergio Marchionne has publicly stated that Dodge has interest to end their NASCAR hiatus. There are no details yet about the cars or team the company would choose, but there is an inkling of hope that Dodge will return to the races.
According to Fox Sports, possible teams Dodge might be interested in include GMA Racing, Michael Waltrip Racing, Richard Petty Motorsports, Chip Ganassi Racing, or Andretti Autosport.
Since Dodge hasn't been in the industry for several years it will be cool to see how the new vehicles and technology stack up in races. This would be a great way to celebrate the last year of Viper and show case what the car can do now.
Follow us on Facebook and Twitter for more updates regarding Dodge and Nascar as they are released. Until then, why not check out a Dodge performance car for yourself? There is nothing like driving a fast car. Check out our Dodge inventory at Kendall Dodge Chrysler Jeep Ram here.
Photo source: Shutterstock