Dodge News: 2018 Dodge Durango SRT and Challenger Widebody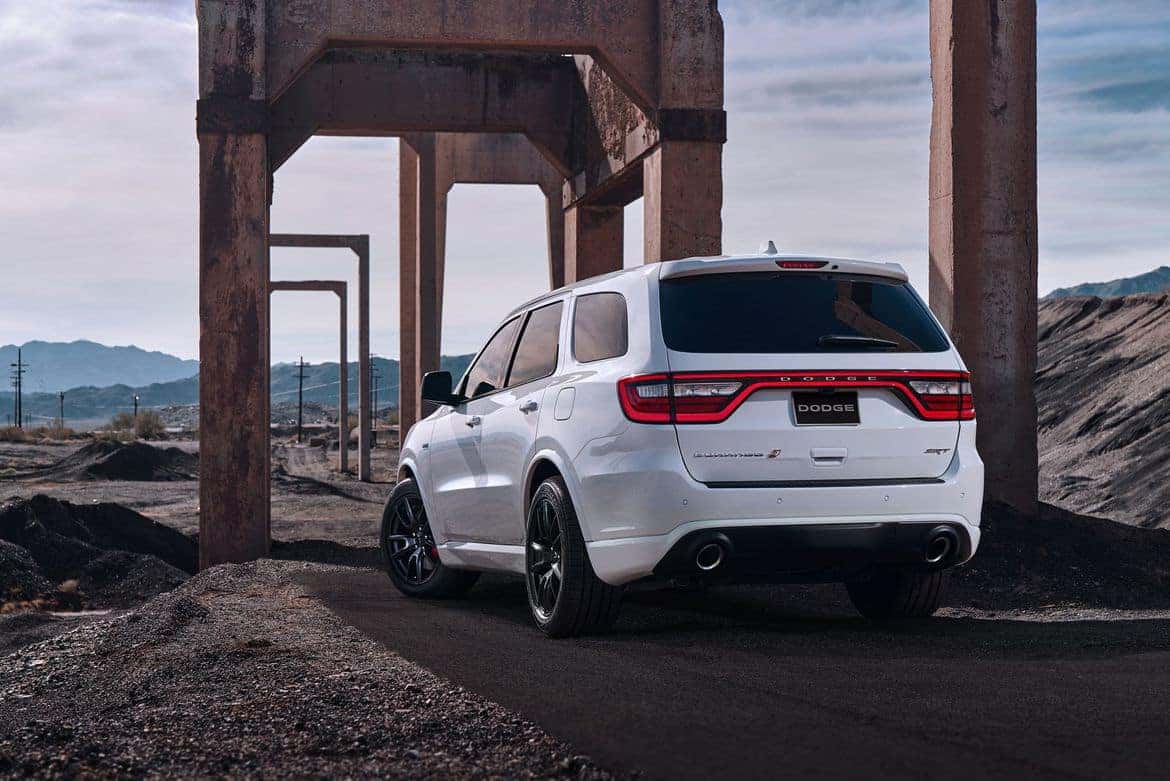 Are a Dodge person? If so, make sure you keep up on all things Dodge news on our blog, Twitter and Facebook accounts!
Durango News
If you are more of an SUV person, this Durango news is for you! We have talked about the 2018 Dodge Durango SRT before. The 2018 model will be the most powerful Durango yet with a 392-cubic-inch V8 engine that puts out 475 horsepower and 470 lb-ft of torque. We know that this Durango will hit 60 mph in just 4.4 seconds and hit the quarter mile in just 12.9 seconds.
What we didn't know previously that we do now is the price and the release month, but we do now. The 2018 Durango SRT will be released to dealerships in the fourth quarter of 2017 (not too far away!). The Durango SRT will have a MSRP of $62,995 and this price also includes a single-day training session at the Bob Bondurant School of High Performance Driving. Not bad at all, right?
Dodge has been keeping things very interesting with their lineup for the 2017 and 2018 model years. In addition to all of the news about the Dodge Challenger SRT Demon, there is exciting news about the Challenger SRT Hellcat and Durango SRT.
Challenger News
Not too long ago the Dodge Demon was released. A feature many people love on the Dodge SRT Demon is the widebody body style and fender flares. The widebody enables the Challenger to reduce track times and also adds to the aggressive style. With that being said, Dodge will now offer a Widebody package for Challenger SRT models as well.
The package comes with the Demon fender flares which cover the wider set of wheels (11 inches wide). The package also comes with forged alloy five-spoke wheels which wrap around the 301/35 ZR-20 Pirelli P-Zero performance tires. Finally, the package expands the vehicle's width by 3.5-inches (79.2 total inches).
The package will arrive in dealerships beginning September and will have an MSRP of $72,950 (this includes the $17,000 gas guzzler tax).
Interested in either of these vehicles or any other Dodge? Check out our large lineup of vehicles at Kendall Dodge Chrysler Jeep Ram here.
Photo source: Road Show