Dodge RAM
Welcome to Kendall Dodge Chrysler Jeep Ram. We are the dealership in South Florida servicing your Dodge Ram needs. Whether you are looking to purchase your next Dodge Ram vehicle, or need your current vehicle serviced – you have come to the right place.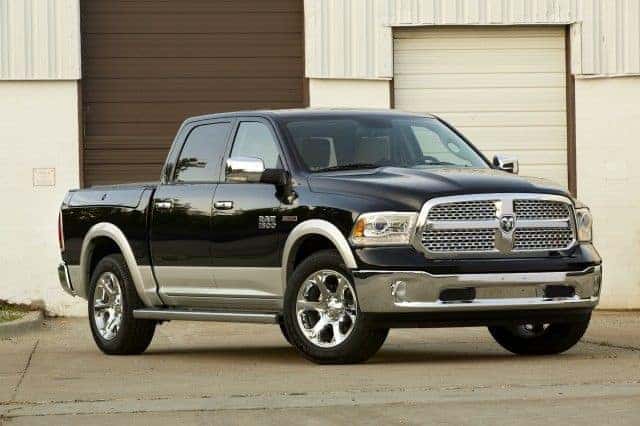 Come down to Kendall Dodge Chrysler Jeep Ram, and get behind the wheel of the capable Dodge Ram 1500 pickup truck. This class-leader full-size pickup will surely get any job done you need accomplished, all while providing the luxury you expect from Dodge Ram. The Ram 1500 has an all new optional turbodiesel V6 engine for the 2014 model, which promises an unmatched smooth and refined ride, with all the power you will ever need. What is power without comfort? Dodge Ram delivers with the 1500 quiet, comfortable, and spacious cabin. The seats are comfortable for quick trips to and from the jobsite, but are built for the long haul. Keep connected with the Uconnect infotainment system on the Dodge Ram 1500, which will seamlessly integrate your smartphone for hands-free safety, while talking and driving.
We can tell you all day long how capable, powerful, and luxurious the Dodge Ram 1500 is, but until you get behind the wheel of the powerful pickup truck, you can't fully know what we are talking about. Kendall Ram, located in Miami, has an extensive inventory of Ram 1500 trucks that are ready for you to test drive and take home today. Don't wait any longer, come in today and get behind the wheel of the Dodge Ram 1500. You can also browse our extensive selection of available inventory on your website, from the comfort of your home, twenty-four hours per day. If you don't see what you are looking for, give us a call at 786-808-2069. One of our dedicated team members will work hard to find the vehicle you are looking for. Whether it's a Dodge Ram 1500, or something else. We are here for you, and that is our only bottom line.