Dodge Still Has the Youngest Buyers In the Muscle Scene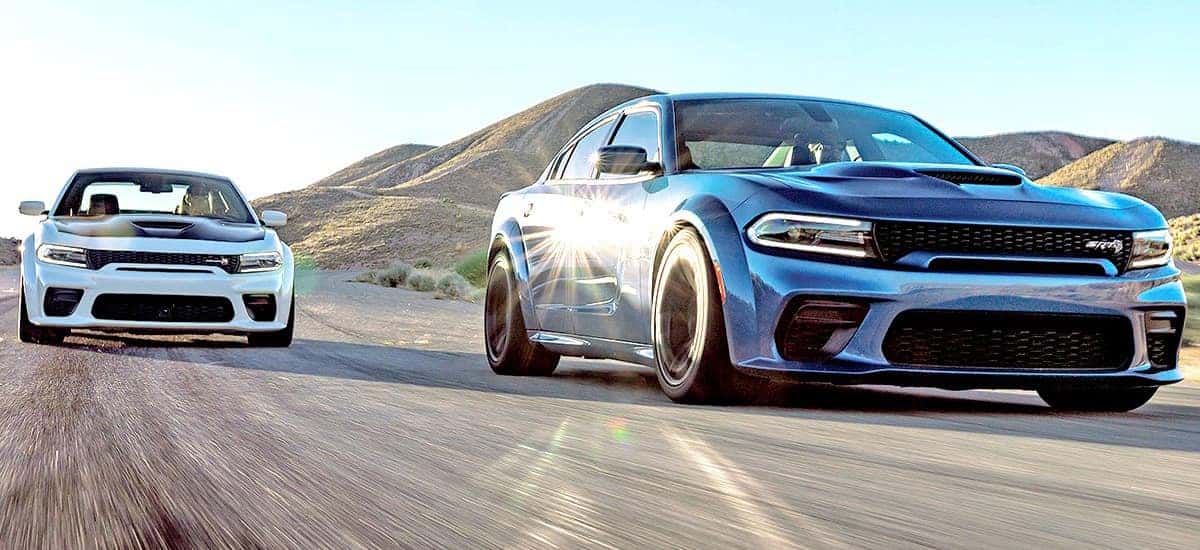 Photo credit: Dodge
Assuring clues are being detailed about the ensuing actions of the Dodge brand to continue growing its brand in 2021 and beyond. Dodge has planned to put a limit on the V8 period that has progressed since Dodge revived the Dodge Charger muscle car for shoppers back in 2006. Throughout the last fifteen years, we've seen the development of some of the most aggressive muscle cars in mass production. The 2021 Dodge Charger and 2021 Dodge Challenger are both stunning models that really highlight where the brand currently stands, but what can we anticipate going forward as this decade is now flying by? Early numbers and sales figures in 2021 marked Dodge selling vehicles at a greater rate for the Dodge Durango, Charger, and Challenger models. This is an encouraging display that will enable more customers to join the Dodge brand. So who is entering new Dodge vehicles among the large crop of daily buyers?
Dodge Hitting A New Stride With A Younger Age Group
Examining new sales figures, an obvious move has become commonplace for several years now. Dodge has led the way with sales for the younger buyers Dodge brand understands where the future is going in regards to the future of the brand. Dodge is building a future that will include electric vehicles (EVs). Dodge is also conscious that, unlike their rivals, they have the youngest buyers compared to other manufacturers like Ford. Dodge first noticed this a few years ago but has followed up with more proof that they market their vehicles to "the youngest demographic in the industry" according to Dodge. 
The car-buying demographic that gathers the most of Dodge's business is assorted across many different groups of people. This group of buyers include the second-highest quantity of Asian, African Americans, and Latin customers, according to the Head of the Dodge Brand Sales Operations, Matt McAlear. The wide variety of V6 and V8 powertrains included in Dodge vehicles has launched sales for years and continues to a new crop of drivers today. However, the range of these vehicles might be modified with the revamped focus of Stellantis (parent company of Dodge) as they study and plan ahead, aiming to offer vastly improved fuel efficiency. 
Watching At the Progress of the Brand 
Dodge has marked an improvement in traffic that should better pre-pandemic numbers produced in 2019. Dodge had begun to draw the focus apart from producing 800 horsepower vehicles like the Dodge Challenger SRT Super Stock. However, there was a commitment to maintaining the SRT (Street Racing Technology) vehicles for the near future. While these are the most prominent Dodge vehicles for any owner to want, they aren't reaching the goal of what the expectation continues for the Dodge brand and its EV plans.
"There hasn't been a date drawn in the sand saying you'll no longer be able to buy an iron block Hemi anymore, but everybody knows it's coming and they want to enjoy [the engine] while they can. The replacements are going to be so much more exciting," stated Matt McAlear, Dodge's head of sales operations.  
Find the Newest Dodge Vehicle You Desire WIth Our Help
Want to save big on a new Dodge Challenger and Dodge Charger? We're here to assist our customers in many ways, including going out for a test-drive with one of our vehicles from our wide new vehicle inventory. Whether you're in Doral, Kendall, North Miami, Homestead, we're happy to help our South Florida and local Miami customers. We're professional and here to assist our customers with all buying, leasing, or trade-in offers
Our professional service team handles repairs and regular maintenance daily. With a simple online appointment, we can get started to making you a happy customer. We look forward to seeing you soon at Kendall Dodge Chrysler Jeep Ram. We'll see you soon in Kendall!