Dodge Tops Ford and Chevy With Best-Selling Muscle Car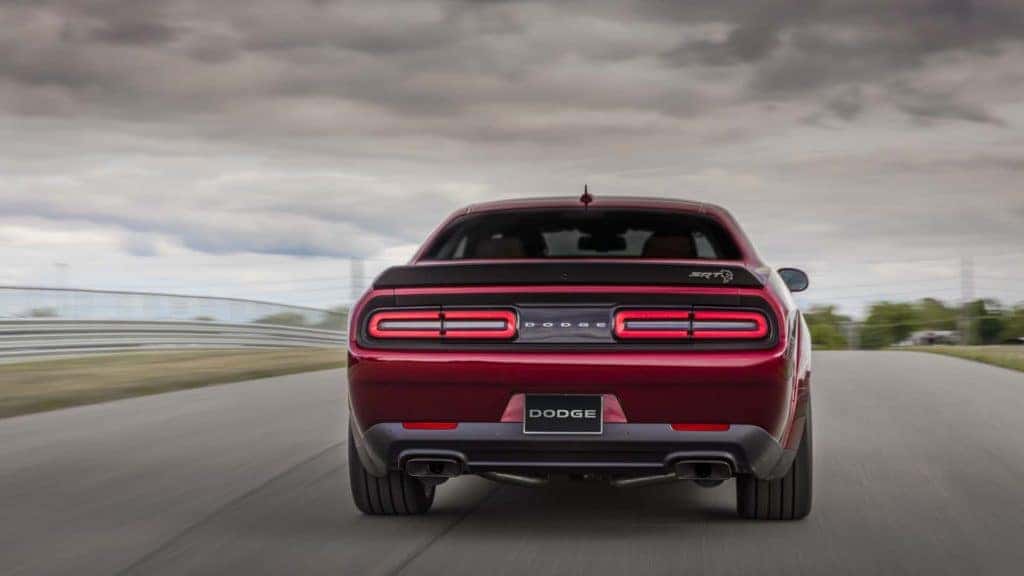 Photo credit: Dodge
Dodge and Fiat Chrysler Automobiles (FCA) has surpassed Ford and their ever-popular Ford Mustang to finish in first place among all muscle car sales for the third quarter of 2029. What may be a surprise to some, this news would not be a surprise to any Dodge enthusiast or Dodge muscle car owner. In the last year especially Dodge has worked tirelessly to earn new customers while providing reasons for current Dodge muscle car owners to stay with the same brand. Just how is Dodge attracting new buyers? That question can also be answered by how they keep their customers loyal. Let's get into all of that.
Dodge Earning Sales With Lots of Buyer Interest 
Dodge debuted the first Widebody Charger model earlier this year, which helped fuel sales for the 2020 Dodge Charger. Dodge has also seen a number of buyers, including the youngest among the major brands, drive the Dodge brand ahead in total volume sales. We've seen evidence of this success for the Challenger for over a year now. FCA is proud to see either muscle car brand excel. Dodge sold a model-record of 18,301 Challenger vehicles. This was a higher total of vehicles sold than both rival Chevrolet Camaro and Ford Mustang for the third-quarter of 2019. By comparison, Ford moved 16,823 and only 12,274 Camaros were sold over the same period. 
"Lower interest rates, a stable economy and consumer enthusiasm bolster our belief that new vehicle sales in the U.S. are heading for a strong finish. For us, vehicles like Dodge muscle cars are pulling customers into showrooms. Our customers are also choosing to purchase higher trim levels or extra features, which are increasing our transaction prices," FCA Head of U.S. Sales Reid Bigland said.
More Reasons For Success For Dodge
Dodge can thank the engineers who kept its line-up fast, fitted with bold retro-styling and a range of trims from base SRT at $29,590 MSRP (Plus destination fee) to the high-end Dodge Challenger SRT Hellcat Redeye which costs $79,440 MSRP (plus destination fee). The Dodge Charger also saw impressive sales as the fastest-muscle sedan and now the best-selling muscle sedan with 26,060 Charger vehicles sold. This is the highest amount of Charger sales in 13 years. FCA is pleased and enamored with allowing customers to save money. The Dodge Power Dollars program which ran through the length of the quarter helped customers save money, earning better savings the higher horsepower they purchased. This amounted to instant savings for customers of $7,970 on the 797 horsepower engine found in the high-end Challenger. Over the past decade, Challenger and Charger sales have grown by more than 60 percent. For those that want to drive a new Dodge Challenger or Dodge Charger, come to Kendall.
Come Drive New Dodge Muscle With Us!
Rush over to Kendall Dodge Chrysler Jeep Ram to get your hands on the latest Dodge muscle cars. We are happy to offer both the 2019 Dodge Challenger and 2019 Dodge Charger. We want you to enjoy the customer experience every time you visit. We can't wait to help with your buying, leasing, selling or trade-in suggestions you have. Our friendly sales team is here every day to accommodate you with what your automotive needs are. 
We have a friendly service team that's highly trained and capable of handling nearly any job. Don't wait any longer to have your vehicle looked at. Just a simple online service appointment with our service department is all it takes. Our trusted service techs will ensure your vehicle is worked on properly. Our service department is open every day as well. We hope to assist you soon!