Dodge UConnect Gets an Official Upgrade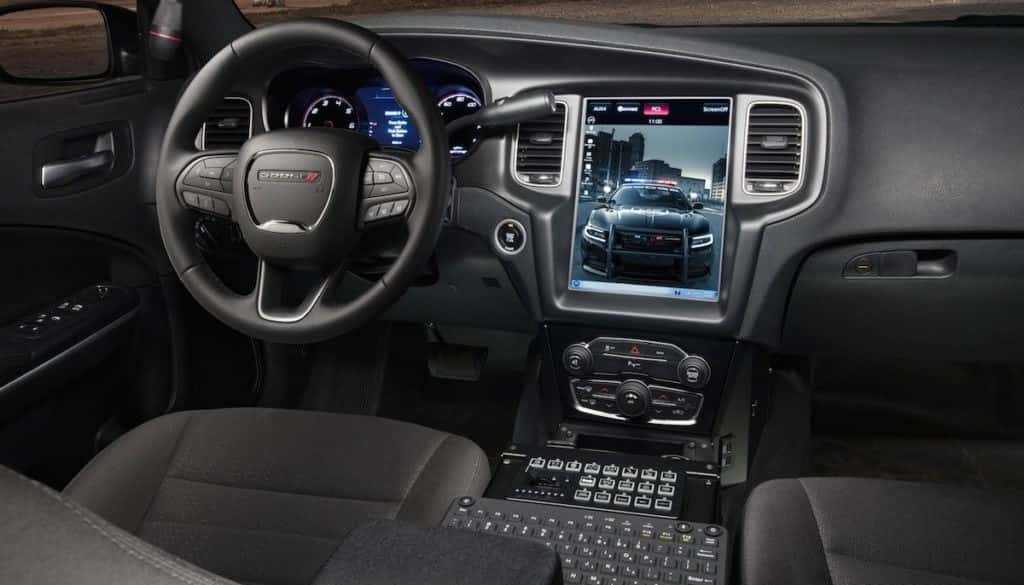 Dodge has made some significant strides using new technology to make work a little bit easier for our men and women in uniform.
The Dodge Charger Pursuit will feature a new computer system to replace the antiquated and bulky police computers outfitting most cruisers today.
Granted, you won't be able to purchase one of the Pursuits from your local Dodge dealer Miami; however, you can take advantage of other Dodge innovation and creativity by exploring the entire Dodge vehicle lineup.
Dodge: In Pursuit of Policing Precision
One of the most important aspects of a police car is its computer system. In most cases, a police cruiser's computer system consists of an ultra-durable laptop, like a Panasonic Toughbook, supported by a tray for easier access. The trouble is, not only is this arrangement kind of clunky, it steals some much needed space from the front passenger seat, specifically with respect to legroom.
Dodge to the rescue!
Inspired by the innovation from automakers like Volvo and Tesla, the Dodge Charger Pursuit, an official police vehicle, is now outfitted with a 12.1-inch touchscreen, portrait-layout display. This, the UConnect 12.1, replaces the five-inch UConnect display and laptop mount seen in prior Dodge Charger Pursuit police cars.
Dodge and SRT President and CEO, Tim Kuniskis, explained: "As America's high-performance police vehicle, Dodge Charger Pursuit is going big for 2016, offering a massive, UConnect touchscreen system that streamlines a law enforcement officer's computer system with our easy-to-use UConnect system – on an all-new laptop-sized 12.1-inch touchscreen display."
Keep in mind that this revised system still requires those laptops. But, the set up has been reworked so that the laptops are now stored in the car's trunk, and out of the way. The connection between the laptop in the trunk and the UConnect screen is provided by an ethernet cable.
The upshot of this new technology and resulting arrangement is that there is no additional associative costs. The laptops are simply moved to the trunk, there are no exorbitant installation charges, and police officers will not need new or additional training to access or operate the enhanced UConnect 12.1 system.
Kuniskis continued, "Designed and tested to Charger Pursuit's stringent test requirements, our all-new UConnect 12.1 system is the latest piece of tactical hardware that is neatly integrated into the instrument panel for a mobile command center that could only be delivered from Dodge."
The Dodge commitment to innovation and technology isn't limited to official police business. A long-celebrated automaker, Dodge makes it possible for everyone to get behind the wheel and "Grab Life."