Dodge Viper: One of the Most American Made Cars

At the the end of Detroit's 8 Mile is where Dodge makes its famed Viper. All of it hand-made, designed and put together with meticulous care right here in America. It was conceived as a concept car in the late 1980's by a team of 85 engineers.
At the time Chrysler wasn't really doing anything all too exciting. The idea was bring back the 60's sports car; that fast getaway car that made being bad look good.
They took European refinement and put it on purely American ideals; all powerful engine, brutally fast, and handmade made by hard working U.S. citizens and sold to you at Dodge dealers in Miami.
In a market that can produce cars off the assembly line by the minute, this Dodge plant produces a completed Viper at a snail's pace of 2.5 hours. That, however, has been the expectation.
This was never intended to be a process that pushes them out as fast as they can. They meticulously, painstakingly put together every single bit, piece by piece. There is integrity inside every Dodge Viper that comes directly from their employees.
American Beauty
Looking at it, you do forget that it is purely American. It has Italian curves reminiscent of a Jaguar or Cobra. It looks like a getaway car you'd see in a classic Bond film.
Once you get inside, though, you're reminded why you love the red, white and blue. It's a muscle car, a hot rod. It's loud, raucous and provocative. It's all power.
Boasting a V10, 8.3 L engine with 500 horsepower and 525 lb/ft of torque, it leaves nothing to question except "when can I drive it?"
To drive it, it's been described as one of the funnest cars ever. In one of its first reviews ever, Car and Driver explained, "It was one the most exciting rides since Ben Hur discovered the chariot". But with numbers like 0-60 in 3-4 seconds that is, well, exhilarating to even think about.
Knocking Me Out With Those American Sides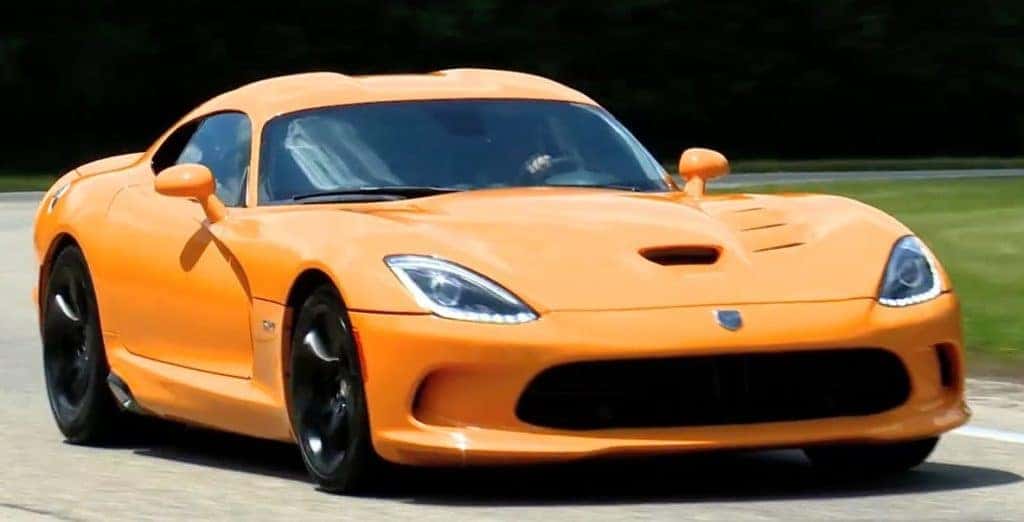 However, because it's a performance vehicle and not a grocery getter, I mean let's face it, who's mom is that cool?, sales have been difficult during certain years. It's still beats out other sports cars in price and anyone could argue its price point is not only reasonable but a value given its meticulous production.
Recently, Dodge introduced a website where buyers can customize their Viper unique to them, but it still remains to be seen if that will be enough to encourage sales they are hoping for. I wouldn't expect to see this trend continue, however.
Dodge gave us a vision of an All-American high performance car. They produce it in the hands of the American workers. They give it to the American people and in turn, we celebrate this American Beauty.