The Dos and Don'ts of Rock Crawling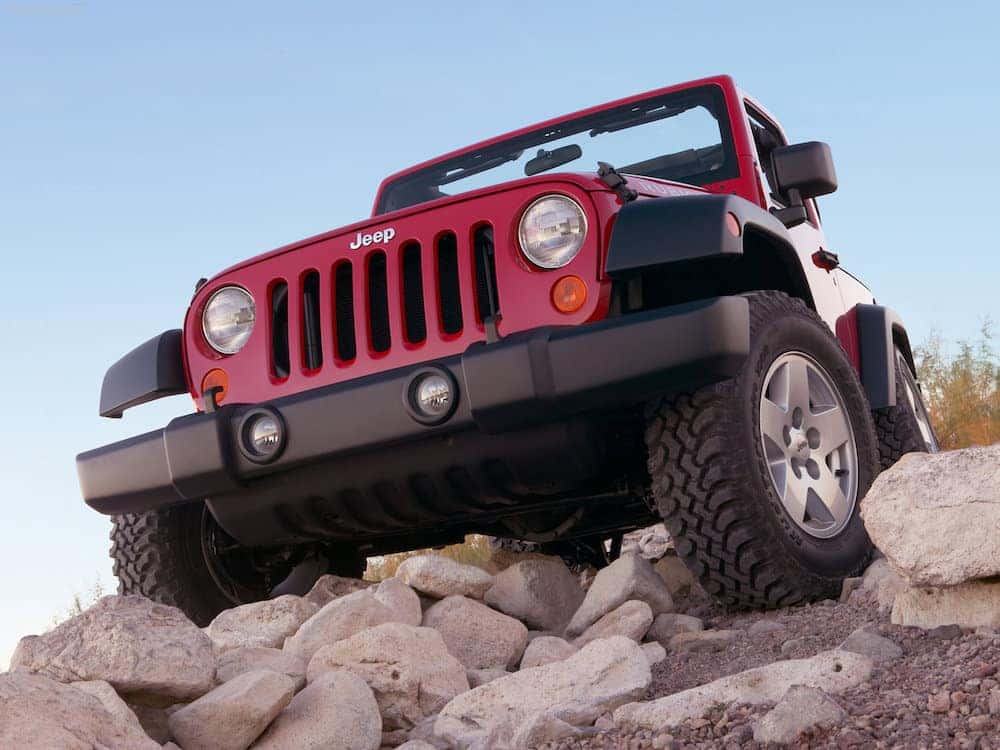 Are you planning on going rock crawling for one of the first times? Your Jeep Wrangler can take you anywhere, even over large rocks. The Jeep Wrangler and Wrangler Unlimited come standard with four-wheel drive, and in comparison to other SUVs they have large wheels and tires and a higher ground clearance, all of which make the Wrangler and Wrangler Unlimited ideal for going off road and rock crawling. But before you go on a rock crawling adventure, there are some things you need to know! Make sure you follow this list of dos and don'ts and stay safe out there!
Do drive slowly while off-road and particularly when crawling.
Don't accelerate at a fast rate, particularly when descending.
Do let air out of the tires before crawling to allow for more traction. Generally, you want to lower the tires between 10 – 15 psi.
Don't over inflate your vehicle's tires and assume the extra height will help, it is actually more dangerous.
Do have someone outside of the car guide you over the rocks.
Don't assume you can handle all rock crawling scenarios without help, especially if you are a beginner.
Do start easy and work your way up. Practice makes perfect.
Don't try the toughest trails and climbs before getting your feet wet first.
Do bring a spare tire(s). Even the best drivers can pop a tire off the rim while off-roading.
Don't assume nothing will go wrong and not be prepared.
Do get all the needed services done on your car before rock crawling. Make sure everything is working as it should be.
Don't assume that your vehicle is good to go.
Looking for a spot to go rock crawling in Florida? ! Head out to Ocala and check out Hard Rock Off-road Park or Ocala National Forest.
If you need a new Jeep to take crawling, check out our inventory at Kendall Dodge Chrysler Jeep Ram here.