Easter Jeep Safari In Moab Postponed For The First Time In 53 Years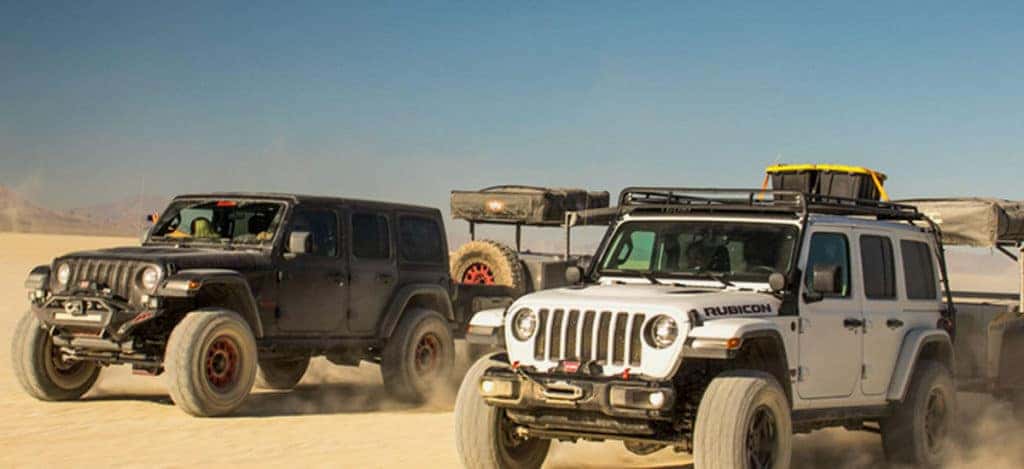 Photo credit: Jeep
We learned the inevitable news that the Coronavirus has cancelled yet another event in 2020. Organizers of the Easter Jeep Safari week in Moab, Utah say the event will not happen for the first time in over fifty years. The Southeast Utah Health Department has put a halt to any activities as public health concerns mount higher. Even with the use of extreme social distancing measures, the event will be cancelled next month This move was expected with the outbreak still lingering too closely before the event was scheduled to run April 4th through the 12th, 2020. 
Instead, Jeep fans will have to prepare for a later 2020 date to make the trek out to one of the most popular events on the Jeep Jamboree off-road calendar. The next Jeep event will now happen October 22nd through the 24th, 2020. At these events, tow points and hooks are required and knowing how to handle a Jeep vehicle is important for rock climbing and going over unique terrain. This event draws thousands of Jeep owners to enjoy in the town's many activities and Jeep trails. Jeep has been involved for over 15 years with helping promote this event, lending its brand as a part of the Jeep Jamboree yearly events and sending Jeep concept vehicles for those in attendance to gush over. Each year, around eight to 10 Jeep concepts are shipped to Moab and thousands of Jeepers have their own modified Jeep concept vehicles to show off. It's really amazing how much joy comes to this event even after over a half-century.
What Has Changed Regarding Jeep Vehicles?
Since its popular off-road event debuted in Moab, 53 years ago (1967), much has changed regarding Jeep vehicles. Owners today receive much in the way of luxury and refinery regarding the interior of Jeep vehicles, as well afforded with unparalleled off-road travel ability. The newest 2020 Jeep class excels to a large degree because of the advancements inside the vehicles, especially the Rubicon trim found in the new Jeep Gladiator and Jeep Wrangler. Enjoy the latest Uconnect infotainment system with standard Bluetooth, Android Auto and Apple CarPlay capabilities. The comfort when going off-road is there thanks to knowing a vehicle like the 2020 Jeep Wrangler can handle any off-road adventures!
Start A New Jeep Journey
Prepare for future Jeep Jamboree events by getting used to the refined and adventurous journey of the Jeep lifestyle. Ride with confidence to take the off-road path and explore rock climbing with vehicles built to handle more than a smooth street. Thinking about driving a new Jeep vehicle? We can help make that dream a reality when you shop with Kendall Dodge Chrysler Jeep Ram. Check out the new 2020 Jeep Wrangler, available today.
Looking For A New Vehicle? Drive One Home With Our Help
We're all about providing our customers with lots of choices. We want to assist our customers and ensure they enjoy their shopping experience. We have a very friendly and passionate sales team that will make your buying, leasing or selling needs easy. Check out  our new car inventory for your new ride. Considering a pre-owned vehicle? We have a wide selection to choose from.
Haven't repaired or maintained your current vehicle? Don't delay maintaining your vehicle. We can help with many of the important car ownership tasks like oil changes, replacing brakes, changing tires and the more difficult tasks to keep your vehicle running well. If your ride has maintenance issues, please allow us to help return your vehicle to the road quickly with our knowledgeable service staff with an online service appointment. See you soon at Kendall Dodge Chrysler Jeep Ram!