Easter Jeep Safari In Moab, Utah Set For 2019 Events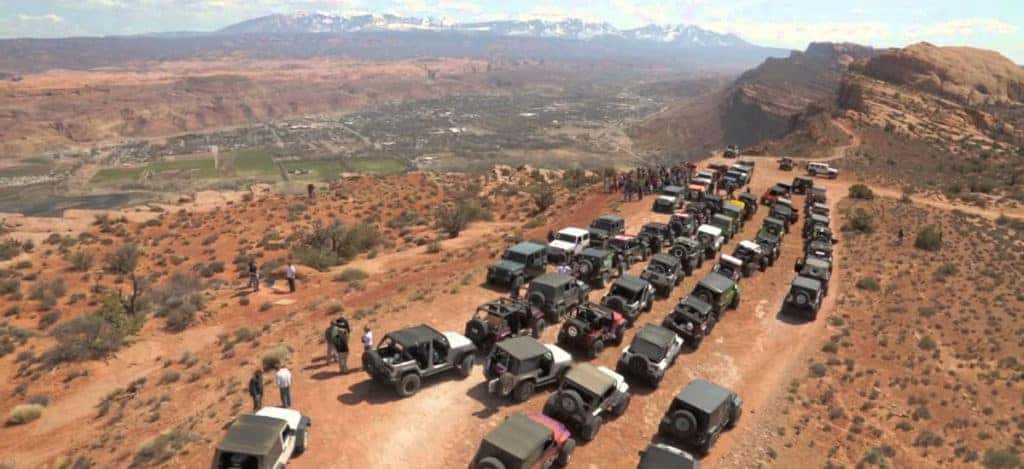 Photo credit: Jeep
Each year thousands of Jeep owners come out to Moab, Utah for Easter Jeep Safari. This is an annual week of fun events involving fellow Jeepers, plenty of off-road trails and a community of people enjoying the scenic views of the mid-west. This year the events will run from April 13th through the 21st, 2019. Tons of country trails exist with guides as well as well-known industry suppliers showcasing the latest products for 4×4 vehicles. Over 40 trails exist for Jeep owners to test the limits of their vehicle. Many modified vehicles make their way out to share with other enthusiasts and marvel at other Jeep vehicles. The events at Moab will mainly showcase Jeep Wranglers, as the even is stocked with the fantastic and iconic Jeep product.
Jeepers Stick Together In Moab
It's not surprising to notice groups of people observing drivers and providing a helping hand when needed. Mastering steep hills and obstacles require experienced eyes, the occasional rope connected to the bumper and expert guides that have witnessed all sorts of Jeeps attempt to climb out of holes. Hoping to avoid any flip overs or anything dangerous, the population that returns to Moab every year help make a difference for Jeep owners, both new or experienced. Moab plays host to dozens of Jeep-related events each year, including the Jeep Jamboree that will be going for its 21st year in late October 2019. The prize on the calendar every year is definitely the Easter Jeep Safari.
All About the Easter Jeep Safari
The valleys of Moab are a beautiful venue and have been for 52 years. The 2019 Moab Safari will be the 53rd Annual Safari for Jeep fans to celebrate. The host site will see events like the Old Spanish Trail Arena event. This event includes a line of Jeep vehicles going through Moab between April 13th through 17th, 2019. Raffles for giveaways, displays with unique Jeep concept vehicles and plenty of pop-up shops selling all sorts of merchandise will be around. For those who are interested in going, they should be sure to have their vehicle prepared. This will include ensuring proper protection of the vehicle, like adding skid plates and steel bumpers to help protect the engine and essential components underneath the vehicle, as well as making sure the vehicle can handle going over steep hills and obstacles with proper ground clearance.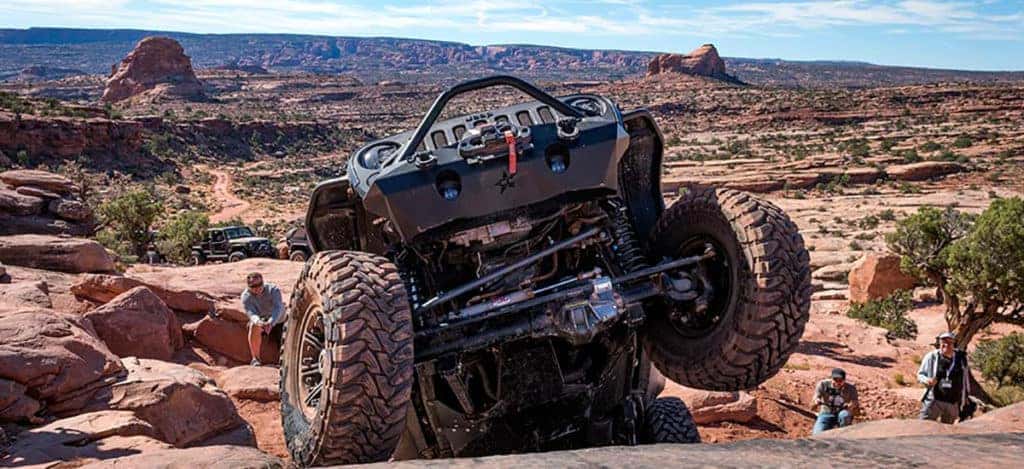 Droves of people visit Moab every year with their families to learn from others and capture the incredible line-up of new concepts that are exhibited. From the stunning desert sands and visuals provided by conga lines of Jeep vehicles pushing through the Moab hills, there's no lack of adventure and fun for adventure junkies. There might even be a few all-new 2020 Jeep Gladiator pickups coming out to join the iconic Jeep Wrangler on the trails.
Come Drive the Latest Jeep Wrangler With Us
We hope you pay a visit to Kendall Dodge Chrysler Jeep Ram. Our customers know they can expect a wonderful experience from our entire professional team. Our sales team is ready to help with any buying, leasing or trade-in offers you have. Find the latest all-new 2019 Jeep Wrangler JL and experience a test-drive for yourself. With top of the line off-road vehicles that have continued to raise their ability to go almost anywhere, we hope you find your Jeep vehicle with us.
Haven't shopped with us before? No worries. We'll welcome you in for any repairs needed on your current ride. Make a simple online service appointment to let us know what issues you have, and we'll ensure you get your vehicle repaired as quickly as possible. We hope to see you soon at Kendall Dodge Chrysler Dodge Jeep Ram!