Eco-Friendly Options May be in Store for New Jeep Wrangler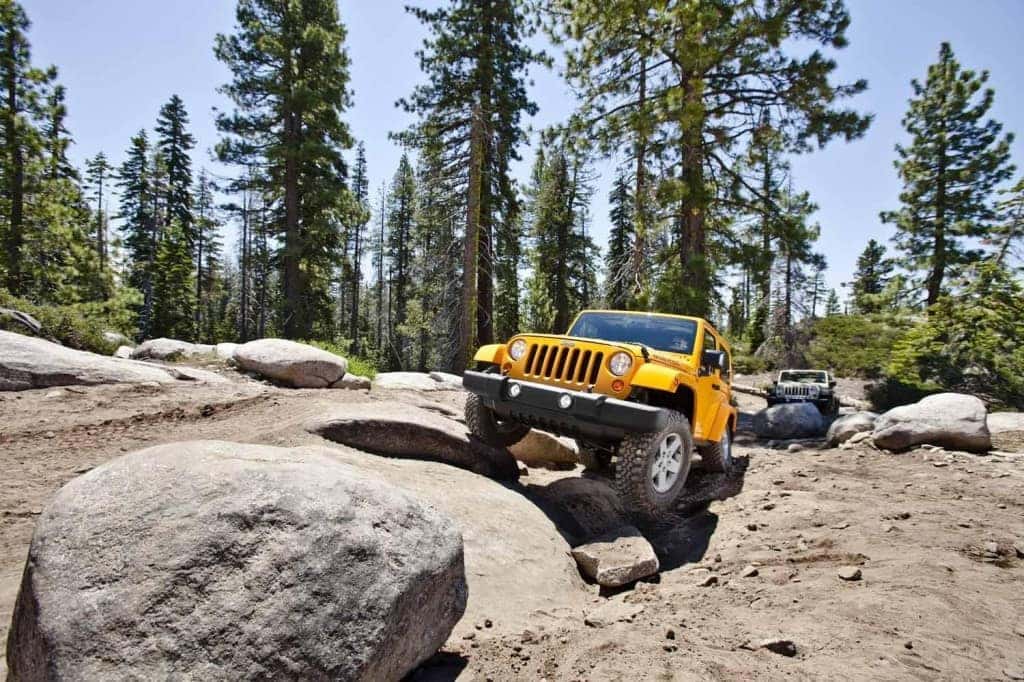 Miami Jeep dealerships are getting ready to welcome the second generation of the Jeep Wrangler in another year or so, but nothing has yet been confirmed for the popular model. However, industry insiders and Jeep officials suggest that some eco-friendly design changes are on the horizon.
The Jeep Wrangler is known for its strength and its rugged good looks. Jeep Wrangler owners can count on it to handle rocky, muddy and icy terrain, as well as to tow heavy cargo. Yet all that power requires a powerful engine, and that usually means reduced fuel efficiency.
Possible design changes for the next Jeep Wrangler could create a leaner, more fuel-efficient machine. One rumor says that the next Jeep Wrangler could get the latest model FCA diesel engine. A source inside FCA says the Wrangler could get a 3.0-liter, six-cylinder diesel engine with an automatic, eight-speed transmission.
The new engine could lower fuel costs for the Wrangler — but it could also lower the Jeep's power. The engine could have only 240 horsepower, but would still have 420 pounds per feet of torque. Therefore, it would still be strong enough to tow cargo and navigate rough terrain.
Though the diesel engine is just a rumor, it is a credible one since it originated with an FCA official and since there's been talk of putting a diesel engine in the Wrangler for some time. Both the Jeep Grand Cherokee and Ram 1500 also have the same diesel engine and eight-speed automatic transmission.
Jeep chief Mike Manley tells Auto Express that officials are also looking into a hybrid powertrain for the new Wrangler. However, he says that the downside to a hybrid system is that it could compromise the initial torque for which the Wrangler is known and which is required for towing and for navigating rough terrain. He said designers would have to find the right combination between the transmission type and gear ratio to get the best crawl ratio.
Manley said that improving fuel efficiency is a top priority for the new Jeep Wrangler design. It now gets 17 mpg in the city and 21 mpg on the highway. He said that other options for achieving this include using aluminum or carbon fiber to construct the design, lowering the weight of the vehicle.
Those who can't wait until the new Jeep Wrangler is released can buy a previously owned Jeep Wrangler or even this year's model at Miami Jeep dealership Kendall Dodge Chrysler Jeep Ram While exciting changes are rumored for the new model, the older models offer many quality features, which has made the vehicle a popular one over the years.