Endless Options: Building a 2016 Viper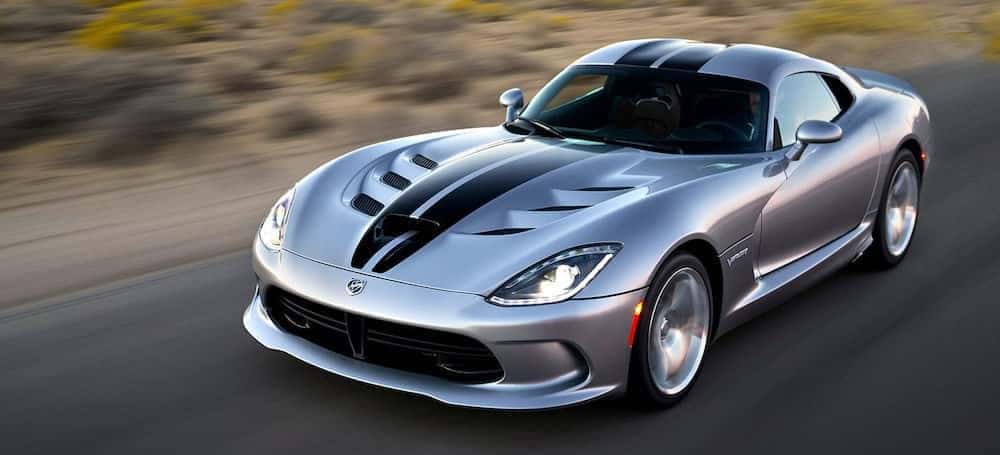 The 2016 Dodge Viper is arguably the most impressive vehicle ever produced by the brand, and the racer should continue to establish itself as one of the most logical options in the crowded (and expensive) luxury car segment.
The Viper separates itself from the pack due to its relatively affordable price tag, and pundits have been pleasantly surprised at how the vehicle's engine and luxury features stand up against some of the competitors.
Of course, it's not only the vehicle's affordability that separates it from the crowd. Customers have the option of building their Viper from the ground up, allowing them to choose the exterior color and the upholstery. Depending on what model you ultimately opt for, the customer can also choose from a number of packages that will help improve the already-impressive Viper.
We're going to take you through a step-by-step guide to building a 2016 Viper. This way, when it's time to visit that Dodge dealer and initiate the buying process, you'll know exactly what to expect…
Model Options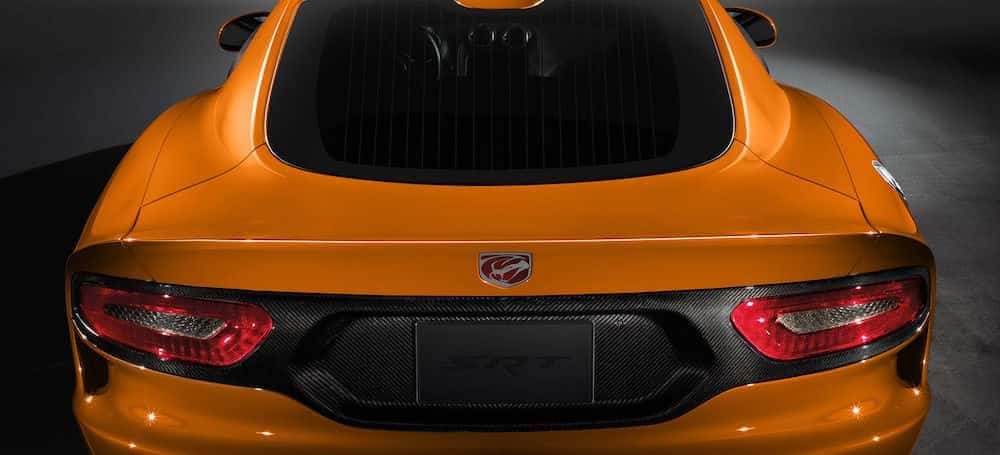 SRT Coupe: $89,995
GT Coupe: $97,995
GTS Coupe: $110,095
ACR Coupe: $120,895
Despite coming in at different prices, the Viper only includes one engine option. Luckily, this engine goes practically unmatched when it comes to luxury vehicles, so you won't find us complaining.
The 8.4-liter V10 SFI engine delivers an incredible 645 horsepower and 600 pounds-feet of torque. This results in an impressive 0-to-60 time of just over three seconds, and the Viper is capable of hitting a top speed of 206 miles per hour. The engine is accompanied by the six-speed manual transmission, allowing the driver to better manipulate the motor.
Color Options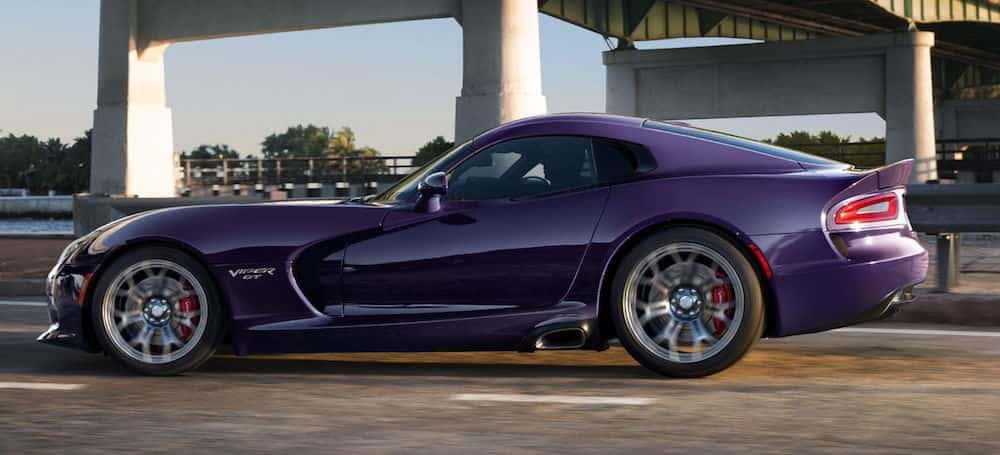 We're sure you've thought long and hard about the exterior color of your new Viper. Luckily, the luxury car offers a variety of exterior options, meaning your dream can actually be a reality. There are seven color options available on all four models, including
Adrenaline Red
Billet Silver Metallic Clear
Competition Blue
GTS-R Blue Pearl
Gunmetal Pearl
Venom Black Clear
Viper White Clear
Meanwhile, the "Yorange Clear" exterior color is available only on the ACR Coupe (it can also be added to special edition SRT Coupes), as is the exclusive Stryker Orange Tri-Coat Pearl. The Ceramic Blue Clear color is only available as a special option on the GTS Coupe.
Each of the trims also offers their own specific seating upholstery options:
SRT Coupe (cloth): TA Black/Orange, Black/Orange, Black
GT Coupe (Nappa Leather and Alcantara Trim): Black/Sepia, Black/Demonic Red, Black
GTS Coupe (Sabelt-Laguna Leather): Black/Sepia, Black/Demonic Red, Black
ACR Coupe (High Grip Alcantara Leather): Black/Red, Black
Finally, regardless of the model, Viper owners can add a number of race stripes to their luxury car's hood, thus solidifying the vehicle as a true racer. If you opted for the ACR Coupe, you can also add a door sill plate applique and carbon fiber black interior accents!
Dodge truly allows their customers to have it their way. If you've always dreamed of owning a Viper, it's likely that you can transform that fantasy into reality. You won't have these abilities if you shop for rival luxury cars, making the Viper one-of-a-kind.
Package Options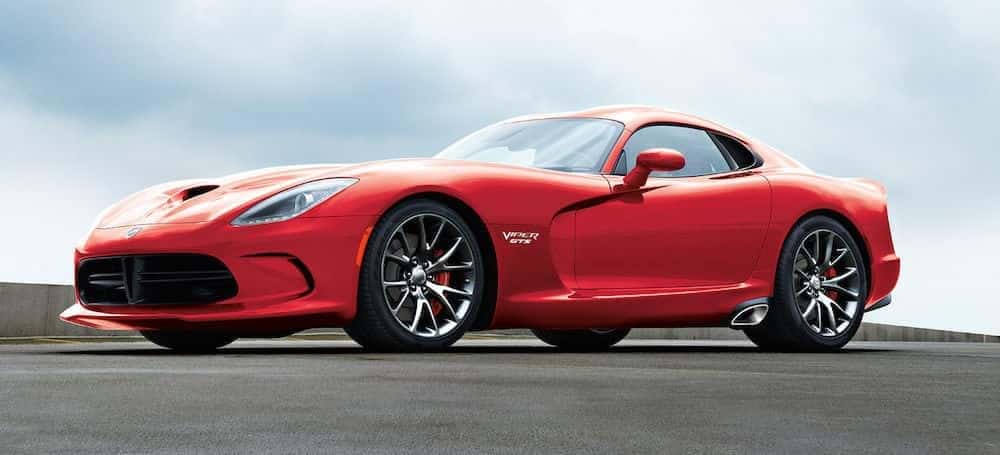 This is when things start to get a bit different. The majority of the Viper's models offer a variety of accompanying packages that can help spruce up your new Dodge luxury car.
For instance, the SRT Coupe offers the TA 1.0 package ($16,000 extra) and the TA 2.0 package ($17,000 extra). The more affordable package comes with a variety of convenience and safety features, which will help improve your overall driving experience.
The most significant inclusion is the five-mode Electronic Stability Control, which allows you to access five different driving options (Full-On, Sport, Track, Rain, and Full-Off) to adapt your vehicle to the road conditions. Engineers also added a Time Attack Suspension and anti-lock four-wheel disc brakes (including black Brembo brake calipers with orange writing). These features won't only affect how your new vehicle operates, but they could play a role in keeping you and your occupants safe.
A variety of carbon fiber parts were also included in this affordable model, like a structural X-brace, a front splitter, and a rear spoiler. To top it all off, the brand added sizable Sidewinder II Matte Black wheels, which will be partnered with durable Pirelli Brand Performance Tires. If you want to make your Viper more stylish and eye-catching, you should strongly consider opting for this package.
Meanwhile, the TA 2.0 package includes lower dive planes and the TA Aero Wing Assembly Kit, which will presumably help improve the car's aerodynamics. Otherwise, the package mostly resembles the more affordable TA 1.0.
There are no optional packages to add to the GT Coupe, so we'll move on to the GTS Coupe. Customers can opt for the available Ceramic Blue Sport Package, which will add a variety of exclusive car parts to your Viper. Customers will see the inclusion of front brake duct bezels, rear brake duct bezels, and a rear carbon fiber applique. Satin black is apparently popular among the vehicle's engineers, as the Viper will also feature a satin black front decal, fuel filler door, and sill badge. The designers topped it off with the Brembo brake calipers, GTS gloss black badging, and a ceramic blue badge.
Finally, the ACR Coupe comes with a pair of options: the Exterior Carbon Fiber Package and the Extreme Aero Package. You can presumably predict what comes in the carbon fiber package, as for an extra $5,100, buyers will see the inclusion of new front brake duct bezels, rear brake duct bezels, and a rear carbon fiber applique. Meanwhile, the Extreme Aero Package adds a revamped front splitter, hood, rear diffuser, as well as an exposed weave extreme wing spoiler and upper dive planes. These parts will presumably make the Viper more aerodynamic, thus improving its ability to perform.
Exterior/Interior Options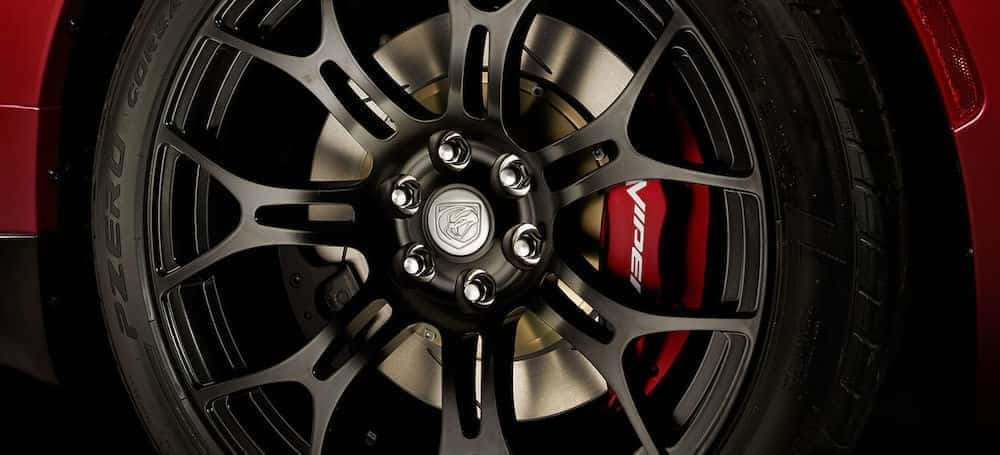 Viper buyers can truly start to play around with their vehicle's design by choosing to include any of the many options available for the 2016 model.
There are a variety of wheel options available for each model, whether you prefer the Rattler Hyper Black Wheels or the well-regarded Sidewinder II Hyper Black Wheels. These wheels can be accompanied by your choice of optional tires.
Other optional amenities include a base car cover, which keeps your pricey investment protected from the elements. Buyers can also upgrade their center UConnect system to the 8.4 Navigation interface, and they can even choose to install red seat belts.
The Dodge Viper is already one of the most impressive luxury vehicles on the market, which can partly be attributed to the "affordable" price tag. However, customers have seemingly embraced their ability to customize the luxury car, an opportunity that is rather rare when it comes to these sporty cars.
Of course, even if you couldn't design your Viper, we're sure you'd still be happy with the vehicle. After all, the car delivers an impressive engine and transmission, and the ride is stocked full of luxury features, regardless of the model you choose. These various factors truly put the 2016 Dodge Viper on a tier of its own.