FCA Invests 2.5 Billion Into Jeep Detroit Plants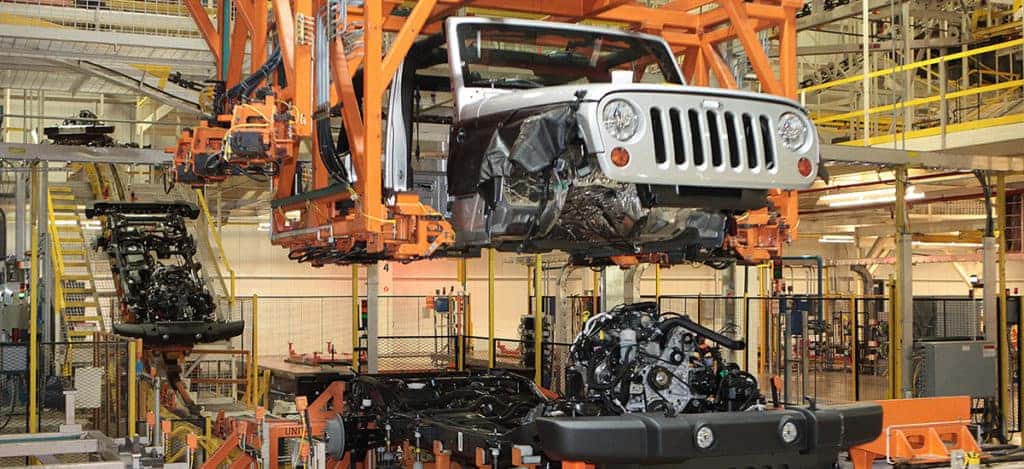 Photo credit: Jeep
Exactly 215 acres of land will be turned into a new Fiat Chrysler Automobiles (FCA) plant. This site will become a future Jeep factory that ensures the latest Jeep vehicles are made on Detroit's east side. FCA came into an agreement with Detroit city officials as FCA agreed to pay $35 million for community benefits that will include $19 million towards workforce education among other requirements. Construction should begin in 2019 with a projected finish at the end of 2020. FCA plans to fund $2.5 billion into this new Jeep plant and the adjacent Jefferson North Assembly Plant, generating an approximated 4,950 jobs. Let's dive into the newly announced details that have come out of this record deal.
More On How FCA Will Spend the Funds
Among the agreed upon items, FCA is set to create a buffer wall that encloses the entire plant and will renovate or knock down homes in the surrounding area. The final agreement has to be reached with the final approval expected within a few weeks. Detroit is excited to add more jobs and sees this move as an economic boost for the city. The new assembly plant will add 3,850 jobs and another 1,100 jobs that will be going to the adjacent Jefferson North Assembly plant to build the Jeep Grand Cherokee and an unnamed new Jeep three-row, full-size Jeep SUV and plug-in hybrid models for all. Detroit's mayor, Mike Duggan, spoke out about the agreement and was excited to share the news. This is a remarkable plan in that it will be the first time in almost 30 years that a brand new auto assembly plant will be made in Detroit.
"This is a historic day. Detroit's going to be a place that makes things." – Mike Duggan, Mayor of Detroit.
FCA's Comments On New Plant
FCA meanwhile was also happy to inform others about the deal and their goals going forward to make this plan happen. While the deal was formally announced in February, this is the final stretch that will take place before the plan begins to go into effect later in 2019. The deal was based on whether or not they would be able to secure enough land to make it happen and they believe they have reached that threshold.
"We appreciate the tireless efforts of Mayor Duggan and his administrator and the Neighborhood Advisory Council to reach this important milestone. We look forward to working with City Council, state of Michigan and the Michigan Strategic Fund Board as they consider the merits of this deal, which will create thousands of good-paying, union jobs and expand our manufacturing footprint in the state and city we call home," Fiat Chrysler North America Chief Operating Officer Mark Stewart said in a statement.
Most Popular Jeep Vehicles In 2019
There is no doubt that Jeep has enjoyed a successful run dating back to last year. A few months into 2019, the Jeep Grand Cherokee, set to be produced at this new FCA plant, has reached record April sales records. The Jeep Grand Cherokee reportedly gained 23 percent over last year. This was the second month in a row the Grand Cherokee set a record monthly high. As one of the most popular Jeep vehicle choices, buyers can expect to find out ready for a test-drive at Kendall Dodge Chrysler Jeep Ram.
Take Home the Newest Jeep Vehicles Today
We hope you join us a  test-drive on any of our Jeep vehicles, like a new 2019 Jeep Grand Cherokee awaiting you at Kendall Dodge Chrysler Jeep Ram. Our professional sales team handles buying and leasing needs every day, along with trade-ins and selling vehicles. We have a stellar Jeep collection of both new Jeep vehicles and pre-owned Jeep vehicles that are in excellent condition. For those hoping to drive away in a Jeep vehicle, we can make it happen.
Don't go on any summer road trips until you've had any repair or maintenance issues with your current ride resolved. Get back on the road quickly with our experienced service staff with a simple service appointment. Our friendly service team will help your vehicle problems be resolved in a timely fashion. Stop by today!