Fiat Chrysler Automobiles Rolls Out New Incentive Campaign During COVID-19 Crisis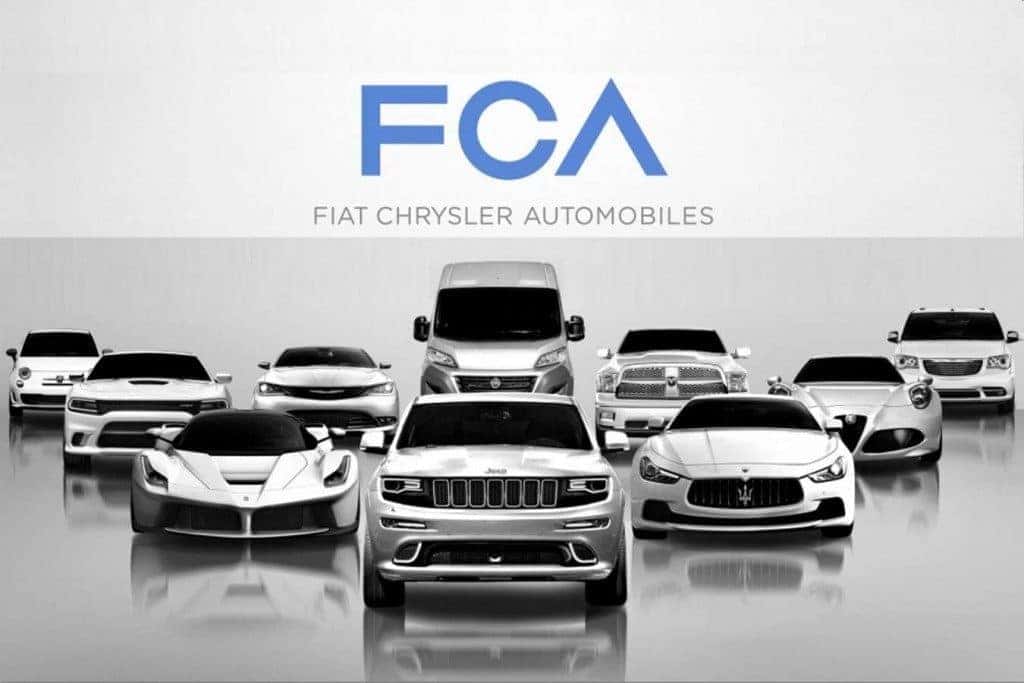 Photo credit: FCA
Helping to ease the burden during the massive COVID-19 crisis, Fiat Chrysler Automobiles (FCA) has jumped started its new campaign.  The "Drive Forward" initiative is a new program aimed at assisting consumers during the Coronavirus stay-at-home initiative by offering the advantage of special incentives. Among these incentives includes 0% financing for 84 months. Owners will also be able to enjoy no payments for 90 days on select FCA 2019 and 2020 vehicles. FCA is responsible for producing Chrysler, Dodge, Jeep®, Ram brand vehicles, among others. All of those FCA vehicles we sell at Kendall Dodge Chrysler Jeep Ram. This new FCA program has introduced new measures to help coronavirus-relief efforts that will add 1 million face masks for first responders, 1 million meals for school children and technical support for personal protection equipment (PPE) providers. This massive effort is all in part made to give back to the communities around the United States, especially here in South Florida.
Fiat Chrysler Does More For Customers
To help alleviate the burden of modern day shopping concerns, Fiat Chrysler has been offering ways for customers to still get their hands on the newest vehicles. Along with this goal, FCA is reminding customers that better days are ahead, launching its "Drive Forward" initiative. The program began April 1, as all Chrysler, Dodge, Jeep®, Ram Truck, FIAT and Alfa Romeo brands will offer 24/7 support and well-qualified buyers can get as low as 0% financing for 84 months and zero payments for 90 days on select FCA 2019 and 2020 models.
"We are all one community and we can help during these unprecedented times. We want to both offer consumers support and assist them financially while we all work hand in hand toward better days. And we'll continue to explore additional opportunities as a company to help as we all navigate our way through this difficult time together," said Olivier Francois, Chief Marketing Officer, FCA. 
More On the New Campaign
The platform of these FCA vehicle brands is huge and speaking on behalf of the campaign, lead singer Ryan Tedder of One Republic added: "The band's hope is that our new song, 'Better Days,' will bring comfort as we all stay home to combat the COVID-19 outbreak." 
FCA enhanced its online vehicle purchasing capability with the launch of a new Online Retail Experience (ORE). ORE is a digital retailing solution that helps customers to finalize the entire vehicle purchase process online and from the comfort of their own homes. Not only can consumers purchase a vehicle off a dealer lot, but customers can also conduct a slew of different dealership transactions. For those looking to make vehicle trade-in happen or apply for credit, they can. All customers are able to receive price and payment estimates as well as review service protection plan packages. Customers can explore the new Online Retail Experience via the Chrysler, Dodge, Jeep®, Ram Truck, FIAT and Alfa Romeo brand websites, where they can begin the purchase process, then connect with a local dealer to finalize the sale, saving time in the process. A call center agent is ready to assist consumers through the Online Retail Experience.
Once a vehicle is purchased, consumers can work with participating dealers to have their vehicles delivered directly to their homes. The "Drive Forward" initiative, is going to be spread across a multimedia campaign that includes television broadcasts, CRM and each of the brands' social and digital media channels. A 30-second and 15-second combined brand broadcast spot, as well as 15-second individual social media spots, will run across the Chrysler, Dodge, Jeep and Ram Truck brand social media channels that will feature OneRepublic's all-new track, "Better Days". The song was released to address the current climate happening globally, but hitting the hardest here in the United States. For those who want help to get into a new ride, trust us at Kendall Dodge Chrysler Jeep Ram.
We're Here To Provide Our Help For Our Customers
Visit us at Kendall Dodge Chrysler Jeep Ram to experience with your own eyes and ears, the remarkable growl provided by a Dodge muscle vehicle. For any buying, selling, leasing or trade-in offers, there's no place like Kendall Dodge Chrysler Jeep Ram.
If you want to buy or lease any of our new vehicles, our professional team is ready to help you out at Kendall Dodge Chrysler Jeep Ram.