Five Facts About the Jeep Wrangler Unlimited Sahara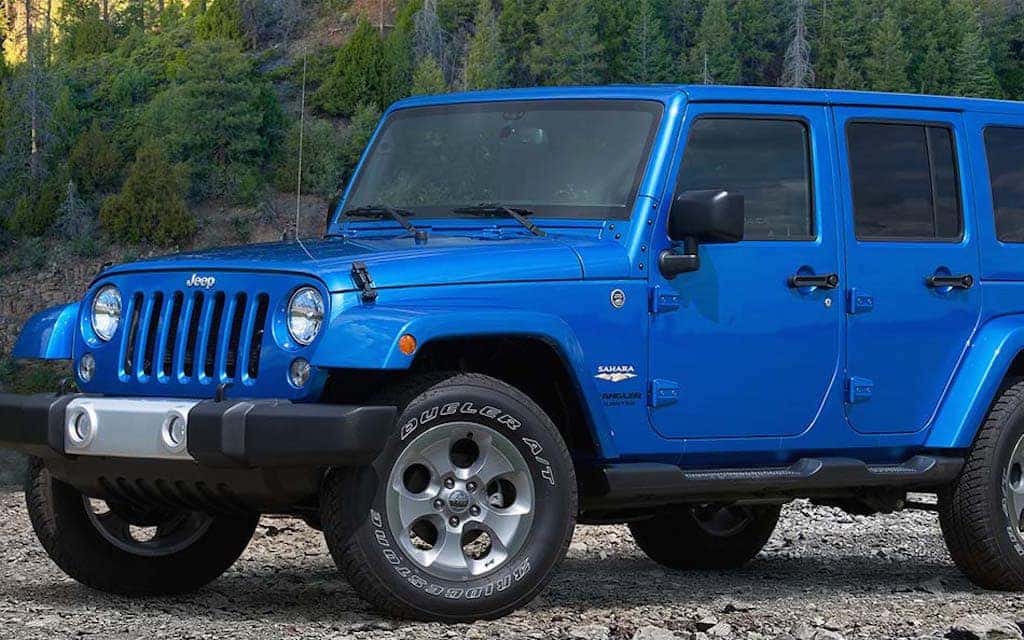 Let's play a little hypothetical game here. As a potential car buyer, you've narrowed your selection down to a 2015 Jeep Wrangler, but you're unsure which model to choose. There's 10 different options to choose from, including the Sport, Willys Wheeler, Freedom Edition, Rubicon, and 'X.' There's also the Sahara, which we'll get to in a moment.
All of the vehicles in the 2015 Jeep Wrangler line share many of the same attributes, but they each have their own set of features that sets them apart from the rest. As Autobytel.com explains, the Sahara includes "keyless entry technology, 18-inch alloy rims, body-color fender flares, automatic headlights, and a more robust suspension system."
Of course, that doesn't even scratch the surface of the various features and luxuries that are included in a Jeep Wrangler Unlimited Sahara. We'll elaborate on those specific attributes below, and when you're finished reading, you may be inclined to visit your local Jeep Wrangler dealers…
It's the Same Jeep, but it's Better Than Ever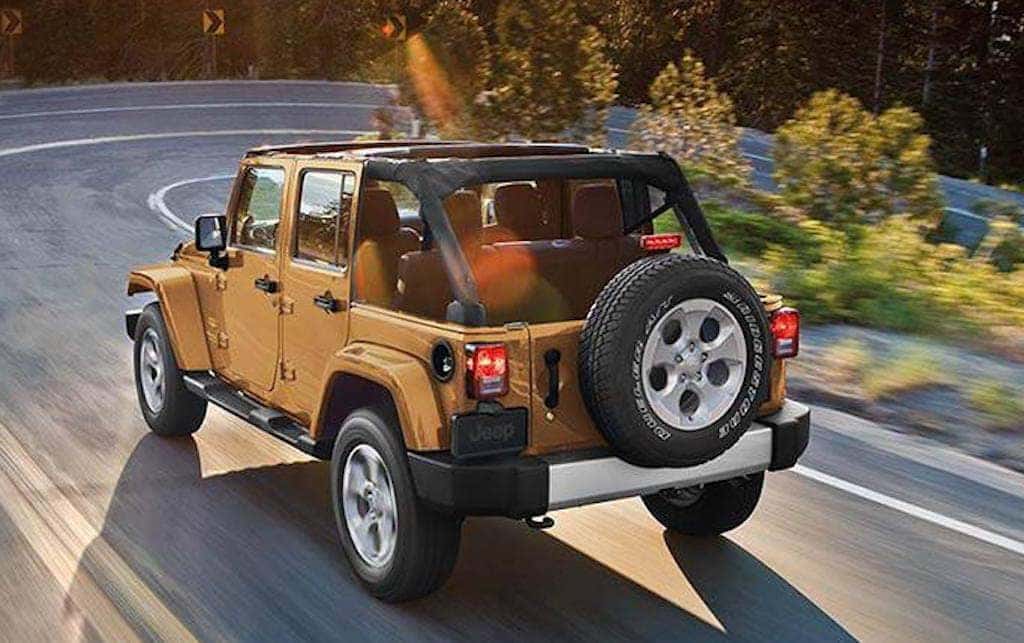 The Jeep essentially looks the same way you envision it in your head. As the company's website describes, the Wrangler Sahara is identifiable by "it's fender flares, iconic seven-slot grille and removable doors and top." Well, I think that just about covers it in regards to popular, notable Jeep body features.
However, don't go thinking that your 2015 Jeep Wrangler Sahara is similar to your dad's 1990 model. The company has done an excellent job improving the vehicle, making the 2015 model one of the most powerful and innovate SUVs in the company's history.
It starts with the 3.6L Pentastar V6 engine, capable of traveling 16 miles per gallon in the city and 21 miles per gallon on the highway. Furthermore, the engine provides 285 horsepower and 260 pound-feet of torque.
There's also the Command Trac four-wheel drive system that makes for a better off-roading adventure. The system splits the torque evenly between the front and rear axels, allowing for more traction when it's needed most. Meanwhile, the Rock-Trac four-wheel drive system provides your vehicle with more torque and more control, meaning you can travel practically anywhere! The system's low gear ratio and slow crawl speed means the vehicle can capitalize on a greater amount of torque, making for a significantly easier ride.
Otherwise, the 2015 model has kept many of it's other specs the same, including the curb weight (4,075 pounds), width (73.7 inches), height (70.9 inches) and length (173.4 inches).
It's Customizable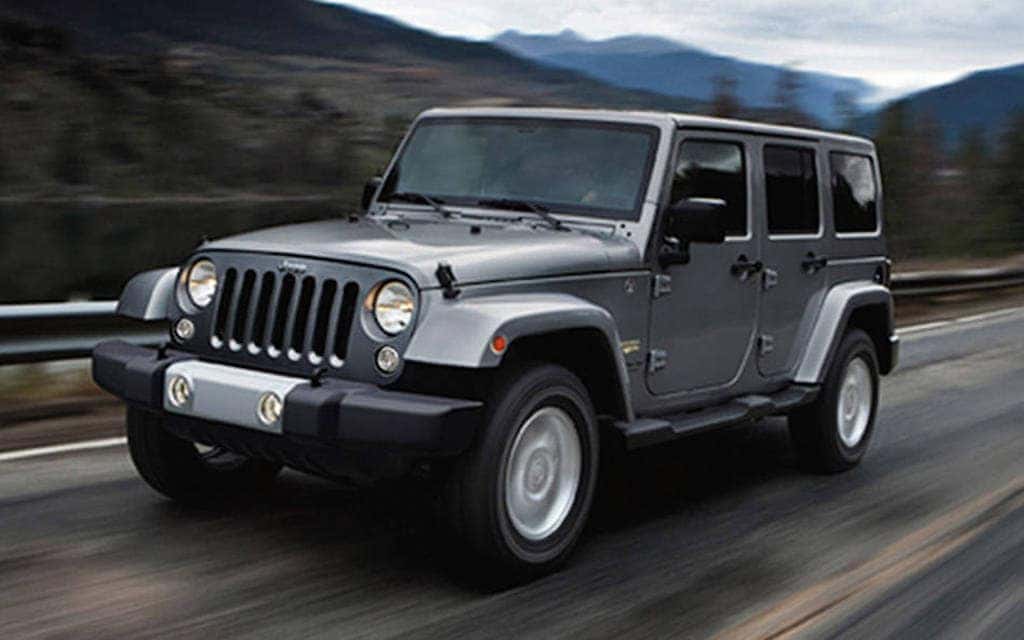 Like all available Jeep models, the Jeep Wrangler Unlimited Sahara can practically be built by the buyer. Want a 'Baja Yellow' exterior with a black/dark saddle interior? Or maybe you want a 'Bright White' exterior with a black interior. Both of those are possible, as you can choose between two interior schemes and 10 exterior colors for your new Jeep.
The options don't end there. You can choose from a number of different packages, including the 'Dual Top Group,' the 'Smoker's Group,' or the 'Trailer Two Group.' In addition to the 6-speed manual transmission and 3.21 front/rear axle ratios, buyers can also choose from a number of powertrain options, including an 'engine block heater' and a 'Trac-Lok Differential Rear Axle.'
Believe it or not, you can even choose what type of seats you want in your Jeep. You have the option of premium Sedosa cloth seats (which comes in Jeep Hex Cloth Black, Rivet Cloth Black/Light Slate Gray, or Rivet Cloth Black) or McKinley leather trim (which comes in either black or dark saddle).
Finally, a potential buyer can further customize their interior (including 'Leather-Trimmed Bucket Seats,' 'Mopar All-Weather Slush Mats,' and 'Alpine 9-Speakers with All Weather Subwoofer) and exterior (including 'Freedom Top Body-Color 3-Piece Hard Top' or a 'Premium Black Sunrider Soft Top.') Note that the interior automatically includes a 130 AM/FM/CD/MP3 radio and cloth seats with adjustable head restraints, while the exterior automatically includes 18-inch x 7.5-inch polished stain carbon wheels.
It Comes With a Number of Standard Features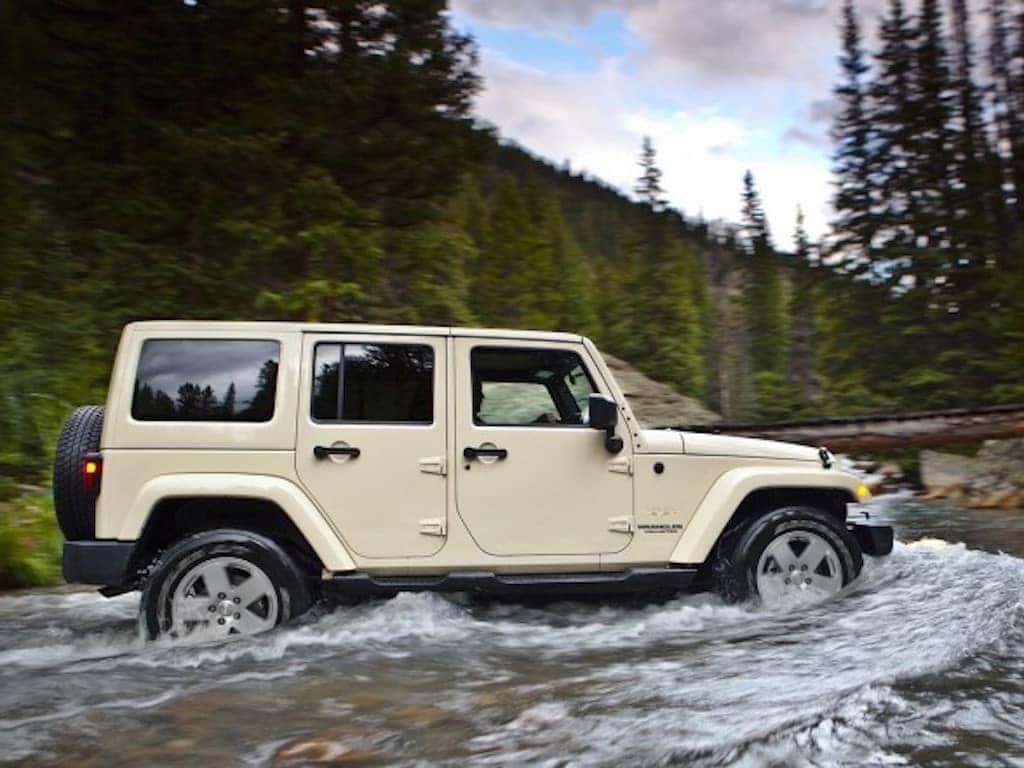 Believe it or not, the Wrangler Unlimited already comes with a number of included features, many which may be optional on other vehicles.
Of particular importance is the inclusion of skid plates, an underbody armor that helps protect the car's most important components. The device is a 2.5-mm stamped steel plate that can be found on the fuel tank and transfer tank.
A tow hook is also included on the Wrangler Sahara. The "heavy-duty, forged-steel dual front and single rear frame-mounted" hooks will contribute to the vehicle's incredible 3,500 pound towing capacity.
Finally, there's "high-efficiency" fog lamps that provide a "low, wide beam of light," which will certainly assist with nighttime driving. The lenses are made of polycarbonate plastic, which include stone chip-resistant capabilities.
It's Got Great Storage Space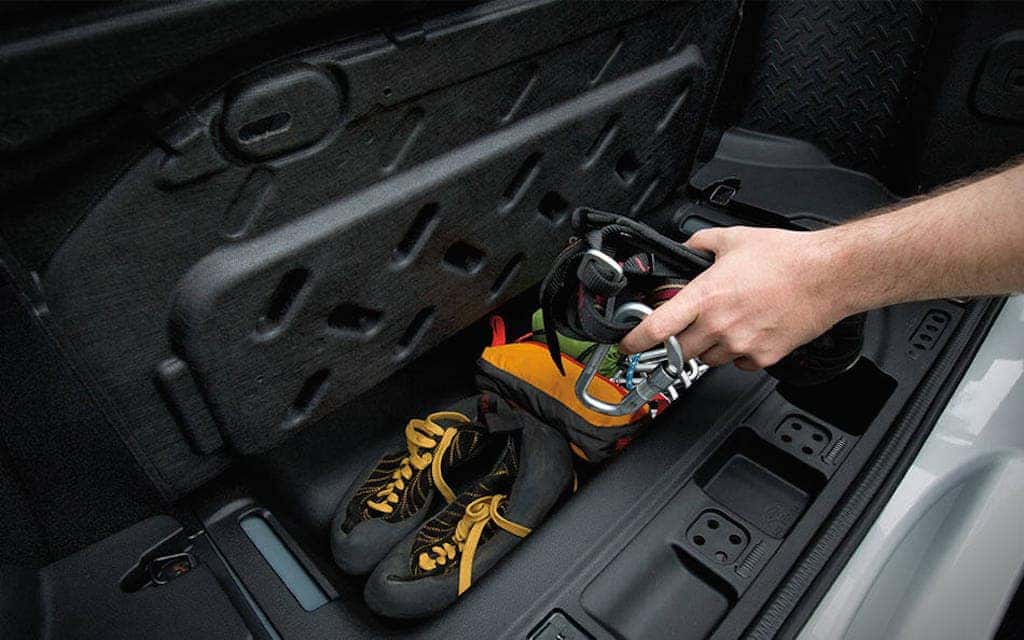 The Wrangler Sahara features 31.5 cubic feet of cargo space, and that total increases to 70.6 cubic feet of cargo space when the seats aren't in place. If you're worried about your valuables or fragile items getting injured, there's a lockable storage bin with a dual-stage line tray that will keep all your items secure. These specs result in one of the most spacious SUVs in the class.
Concerned that storing your bike or camping equipment will get dirt and grime everywhere? Every Jeep comes with a "durable and washable interior," accompanied by convenient drain plugs. Cleaning the inside of a vehicle has never been so easy.
It's Safe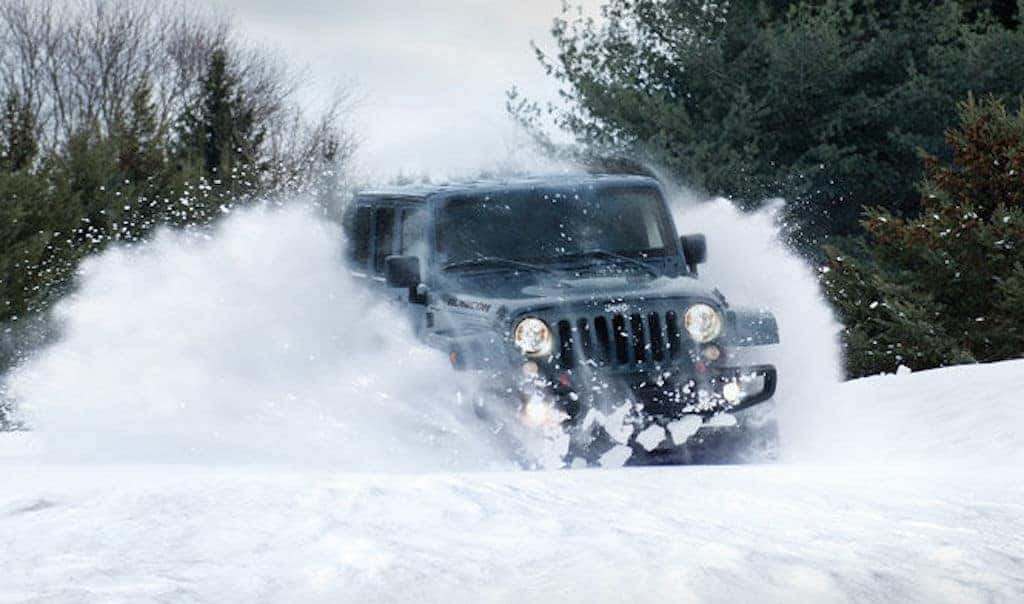 Perhaps the most important fact on this list, the Jeep Wrangler Sahara has a list of safety features that will keep you and your passengers safe. Among the safety features are "advanced multistage front airbags," providing riders with "nearly instantaneous" protection, as well as standard "side-supplemental airbags" with sensor detection.
Additional features include a Tire Pressure Monitoring Display System that notifies you whenever your tires are running low, a Sentry Key engine system that makes it "virtually impossible" for the vehicle to operate without a valid key, and the Electronic Stability Control (with Trailer Sway Control) that helps keep your car upright on those bumpy roads.
Perhaps the most impressive safety feature is the Hill Descent Control and Hill Start Assist functions. The Hill Descent Control allows you to keep track of your throttle, speed and brakes while you're traveling downhill. The Hill Start Assist, meanwhile, keeps your brakes operating even when your foot is removed. Then, when you're attempting to accelerate, your Jeep won't start to roll backwards.
Among the other safety features are the inclusion of a body-on-frame construction, an on-road/off-road four-wheel disc Antilock Brake System, and brake assist.
Have we convinced you? The Jeep Wrangler Unlimited Sahara could be considered one of the best Jeeps of all time. It's combination of luxury, power and ruggedness combine to make it one of the most impressive SUVs on the market. To put the Sahara over the top, it has a very reasonable $32,395 price tag.
So what are you waiting for? Get down to Kendall Dodge Chrysler Jeep Ram in Miami, Florida to get your hands on a Wrangler Unlimited Sahara today! You'll likely be driving out of the lot in your new vehicle before you know it.