5 Jeep Wrangler Mods Worth the Money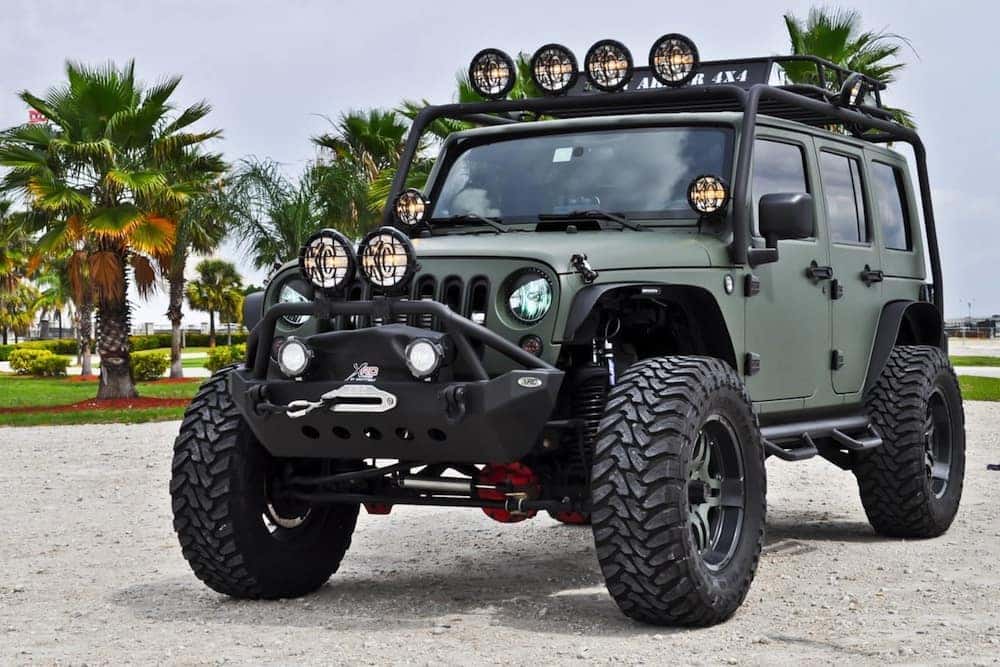 Finding Miami Jeep Dealers with large selections of Wranglers is not a difficult task, as this is one of the most desirable cars on the road.
Do you own a Jeep Wrangler? Are you thinking about buying one of these vehicles in the near future? If you answered yes to either question, it is safe to assume that you will be interested in upgrading your vehicle at some point in time.
For many years, Wrangler owners have been purchasing custom parts to ensure that their ride gives them the look and functionality they are most interested in.
Some mods are silly, while others are well worth the money. Even if you decide to keep your Wrangler as-is for the time being, the itch to customize it will eventually become too much to hold back.
Five Mods Worth Considering
There is nothing better than customizing your Wrangler and showing it off on the road. Before you can do so, however, you need to know which mods are worth the money and which ones you should ignore for the time being.
Here are five mods worth considering:
Soft Top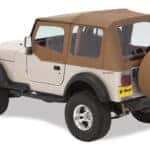 There are many companies that make soft tops for the Wrangler, all of which are meant to protect your vehicle from penetrating debris.
Best yet, you get protection from the outdoors without feeling enclosed.
Seat Covers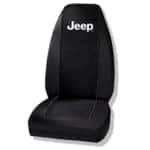 When the top comes off and you hit the road, you want to make sure that the interior of your baby is protected at all times.
This is where Wrangler seat covers come in handy. These can keep your interior free of mud, water, and other debris, all while showing your personality.
Floor Mats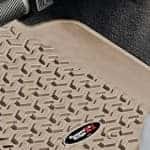 This may not be the most exciting modification, but it is one you that will pay off time and time again. No matter if you take your Wrangler off-road or simply enjoy it on the pavement, nothing changes the fact that you want to keep your floor mats in good shape.
This is why you should purchase rubber mats that will protect your car's interior, no matter how sloppy things get.
Running Boards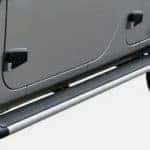 Are you looking to add strength and functionality to your Wrangler?
If so, running boards are a great place to start. On top of everything else, these will give your SUV the rugged look you desire.
Bumper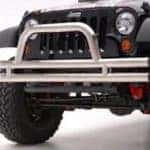 Once again, this is a mod that will improve the durability and style of your Wrangler. With an aftermarket bumper, you get a lot in return for your money. Even if you don't plan on off-roading in the future, an upgraded bumper is a mod to consider.
Final note: all of these Jeep Wrangler modifications are available in a variety of styles, ensuring that you get what works best for you, your budget, and of course, your vehicle.