The Force is With You in a Ram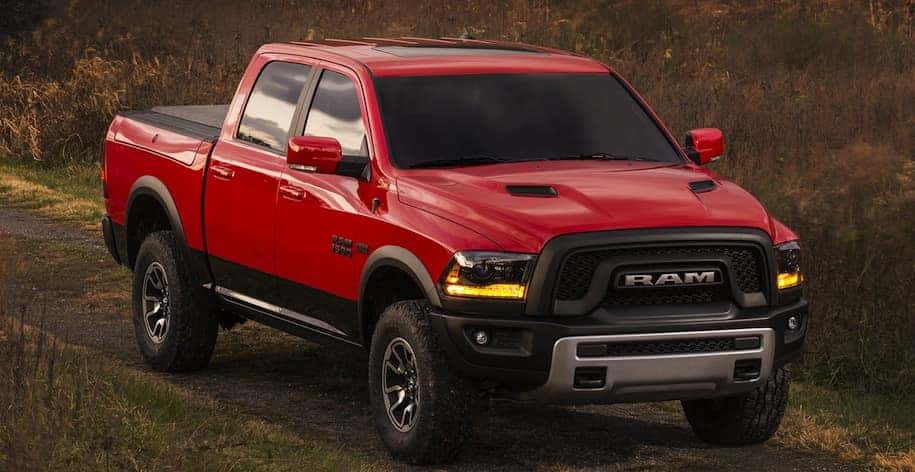 Pick up truck drivers are a proud bunch. Just see what happens the next time you ask your buddy or neighbor about their pickup. Guarantee you'll get a full run down.
It's almost like talking to a Star Wars fan and admitting that you've never seen the movie. Brace yourself for a dissertation on how Star Wars is a cinematic triumph.
Well, in this one particular instance, we have an example of two passions colliding when a Ram Rebel pickup truck meets Star Wars.
Granted, you're not going to find this custom designed truck among any of the trucks for sale in Miami; however, you will find an impressive inventory of Ram 1500 pickup trucks to consider…and hey, maybe you'll consider your own custom project.
The Force is with You in a Ram Pickup Truck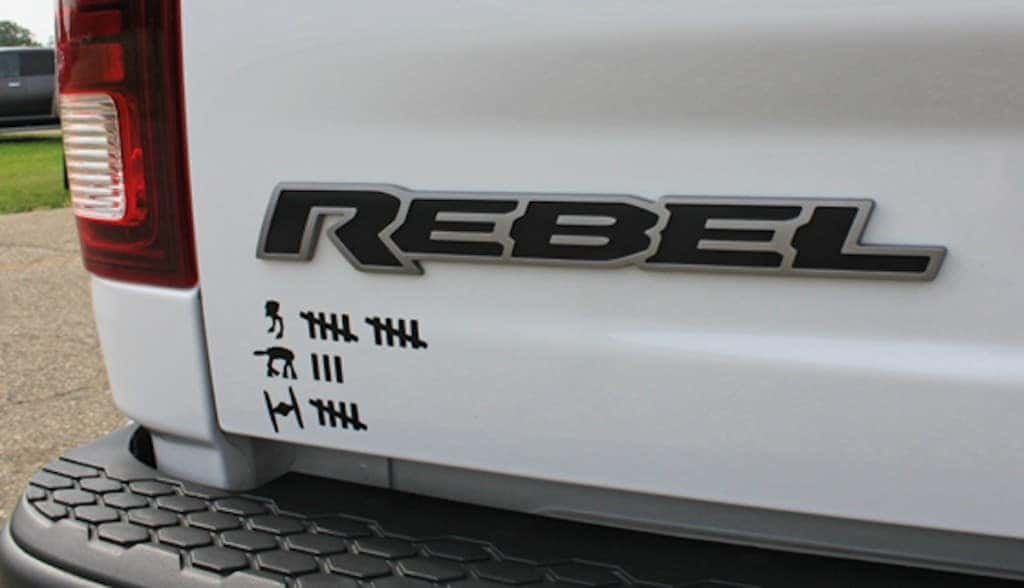 Meet Ryan Nagode, the interior design chief for Ram, and a Star Wars fanatic.
Nagode took an all-white 2015 Ram 1500 Rebel with Mopar flat black sidesteps and decked it out in all things Star Wars.
Take, for example, the array of stickers on the back of the tailgate, which displays how many intergalactic kills he's collected. The little silhouettes are meant to show off the number of Imperial fighters no longer with us, thanks to this leader of the Rebel fleet.
According to Nagode, "It was great fun to work on the Ram Rebel project, but this is the truck I had in my mind when working on it."
Not surprisingly, Nagode is raising another Star War fan, who will likely grow up to embrace his dad's love of pickups as well. Nagode and his son stand ready and waiting for Halloween, with Nagode poised to dress as Chewbacca with his son clad in mini Storm Trooper gear.
So, okay, you can't get this particular Nagode-designed Star Wars homage Ram 1500 Rebel pickup truck. But, you can get a Rebel…and those are arguably just as cool.
The Ram 1500 Rebel – Out of This World
With its unmistakable grille, restyled for a bolder statement, the Ram 1500 Rebel is ready for action on 17-inch cast-machined wheels with black pockets.
Equipped with a 3.6-liter Pentastar V6 engine, generating 305 horsepower with 269 lb.-ft. of torque, and operated by a standard Torqueflite 8 eight-speed transmission, the Ram 1500 Rebel boasts Best-in-Class fuel ratings of 21 city mpg and 29 highway mpg, meaning fewer stops at the pump and extra bucks in your pocket.
Able to tackle tough jobs, (not intergalactic, but still), the Ram 1500 is rated at a maximum payload of 1,900 pounds and towing of 7,600 pounds.
Granted, Nagode's all white exterior Rebel looks pretty impressive, especially the way it sets off the Ram's rugged black grille. But, the available color palette for the Ram also includes: Flame Red Clear Coat, Black Clear Coat, Granite Crystal Metallic, Bright Silver Metallic, and Bright White Metallic.
Loaded with options and features, even if you don't venture quite as far Nagode did with his Rebel, you can still personalize your Rebel to meet your driving needs and preferences.
So, get out there and Grab Life…or the galaxy.