The Four Best Aspects of the Dodge Journey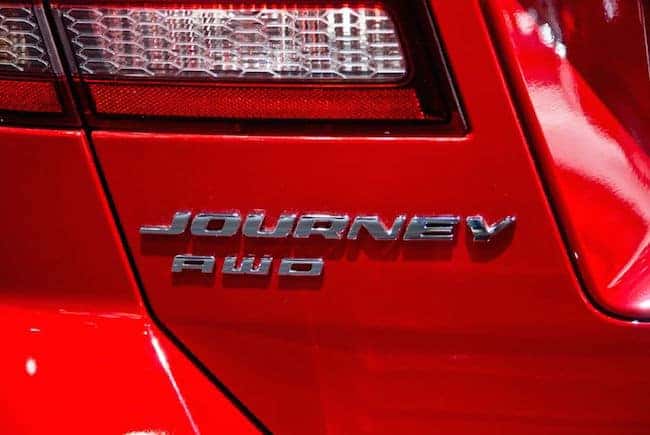 Considering the number of options in Dodge's lineup, it can be tough to narrow down your potential choices. While some car buyers may be focused on a particular spec, they're missing out on some of the lesser-known features and attributes of the particular vehicle.
If you've been seeking a Dodge Journey in Miami, it may behoove you to check out the four best aspects of the vehicle. It could ultimately convince you that you've made the correct decision…
Engines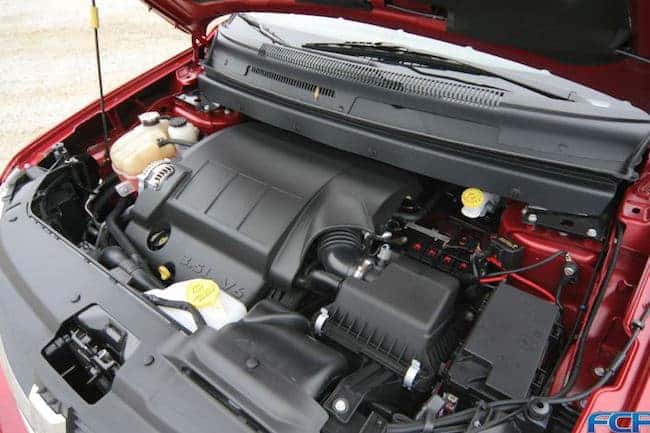 This may seem like a relatively boring answer, but when you dive into the specs and capabilities of the two optional engines, you'll understand it's inclusion on this list.
The 2.4-liter 16-vale four-cylinder engine (with Variable Valve Timing and automatic transmission) can pump out 173 horsepower, 166 ft-lbs of torque, and a 26 highway mile per gallon fuel economy. These are all quite impressive numbers, but the specs only get better from there. The vehicle is expected to deliver a driving range of 500 highway miles on only a single tank of gas.
Meanwhile, the award-winning 3.6-liter Pentastar V6 engine (with six-speed automatic transmission and front-wheel drive) tops several of those previously-mentioned specs, including horsepower (283) and torque (260 ft-lbs).
It's Stylish
Engineers wanted their new Dodge to turn heads, and they certainly produced one good looking vehicle. As the Dodge website explains, the vehicle includes a number of stylish accents, including a "distinctive front fascia, bold muscular lines, sculpted fender flares, dual bright exhaust tips, crosshair grille, and Blacktop headlamp bezels." To top it off, potential buyers can opt for the Ring of Fire LED taillamps.
Finally, you have an opportunity to choose from a variety of colors for your Journey, including red pearl, pitch black, pearl white, granite crystal, olive green, billet silver metallic, jazz blue, and of course, white. That's not it for the options, as you'll also have to pick from eight available wheels.
It's Comfortable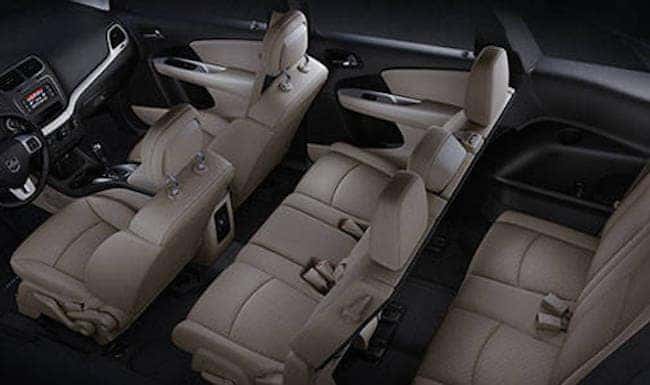 With three rows of seating, it'd be reasonable for you to expect the ride to get a bit uncomfortable. However, that's certainly not the case with the 2016 Journey. The customizable seating arrangement means your passengers can find their perfect comfort level, even if it requires them to sit in the third row and slide up the second.
The heated front seat and steering wheel are certainly appreciated during the winter, as the optional feature will keep you nice and warm. You'll also be able to appreciate the soft-touch materials found throughout the cabin, resulting in maximum comfort. Finally, the Three-Zone Automatic Temperature Control allows everyone in the vehicle (whether it's the driver, front passenger, or rear passengers) to choose their ideal comfort level by setting their zone-specific temperature.
It's Innovative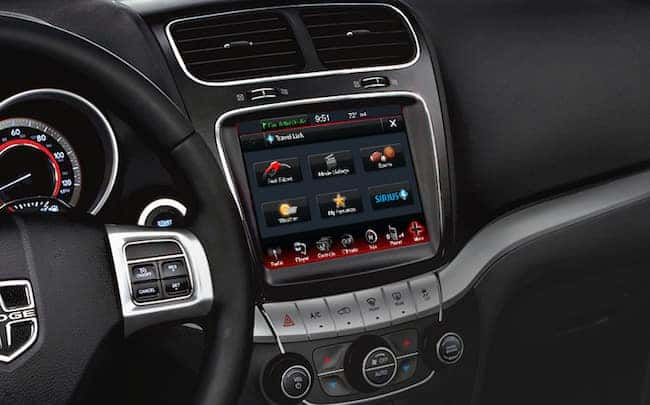 Sure, you've seen plenty of touchscreens in your day, but the Journey's technology is some of the best in the class. The 8.4-inch screen provides real-time updates on weather and traffic, and it can also notify you of movie times and sports scores.
Of course, the Garmin GPS Navigation system is the icing on the cake, as the 3-D maps assure that you'll never get lost. If you or your passengers somehow find yourselves getting bored, you can also take advantage of the SiriusXM satellite radio, the WiFi hotspot, and the multiple power outlets.