Four Facts About the Ram Mega Cab 2500 Laramie Limited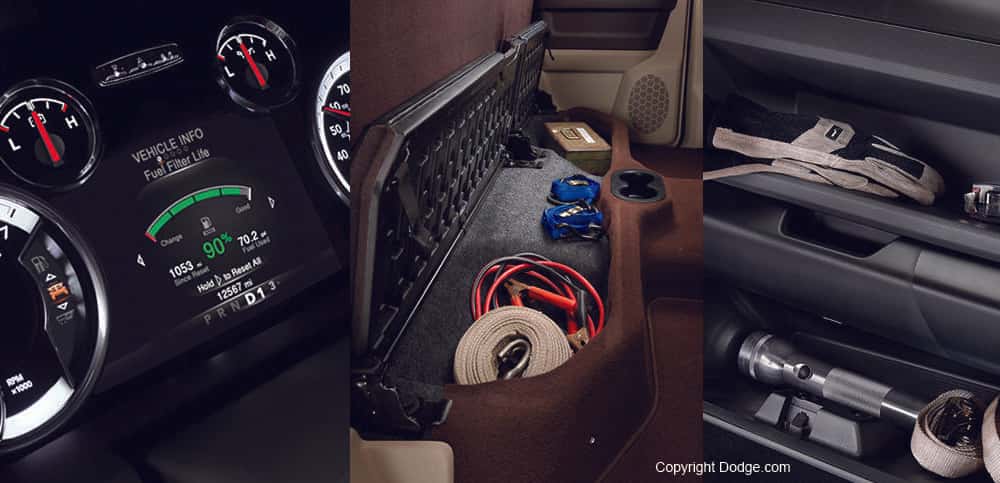 Owning a truck that has towing/off-road capabilities, a spacious truck cab and luxury features sounds like a dream. Between having one of the biggest cabs in the truck game, being able to tow a large amount of weight, and include luxury features, the Ram Mega Cab 2500 Laramie Limited turns this dream into a reality. Here are four facts that prove why the Ram Mega Cab 2500 Laramie Limited is a luxurious monster.
Engine
There are two engines available for the Ram 2500 Laramie Limited, and they are both super powerful. The base engine for this model is a 383-horsepower 5.7-liter HEMI V8 engine paired with a six-speed automatic transmission. This engine produces up to 400 lb-ft of torque and can tow up to 13,890 pounds, impressive for a base engine.
The other optional engine is an even more powerful 429-horsepower 6.4-liter HEMI V8 engine. This engine tows up to 16,320 pounds, and is paired with the same six-speed automatic transmission.
Comfortable interior
This is the perfect truck for road trips. The spacious interior cab makes it comfortable even for tall passengers sitting in the back row. Additionally, passengers can ride comfortably and store their cargo in the cab's convenient storage option. All Ram Mega Cab models are built with storage bins under the back row seats.
Capabilities
As seen in the engine specs, depending on the chosen engine this truck can pull anywhere from 13,890 pounds to 16,320. This means you can load up the truck with your family and friends and tow a boat, car or trailer.
Also, the Ram 2500 Laramie Limited is available with a 4X4 off-road package to allow for mudding and pulling ATVs to an off-road trail. The package comes with front tow hooks, skid plates, off-road fire stone tires with 20" aluminum wheels, fender flares and a hill descent control function
Luxury features
The standard beautiful and comfortable all-black leather seating is not the only luxury feature on the Laramie Limited Mega Cab. Other luxury features include chrome accents and silver interior stitching, a cell phone holder, a leather steering wheel with silver trim, a 8.4-inch UConnect screen with navigation, inside LED lighting, and so much more.
Interested in a truck with the Ram Mega Cab? Check out our Ram inventory here.
Photo source: FCA marketing planner