Four Florida Off-Road Destinations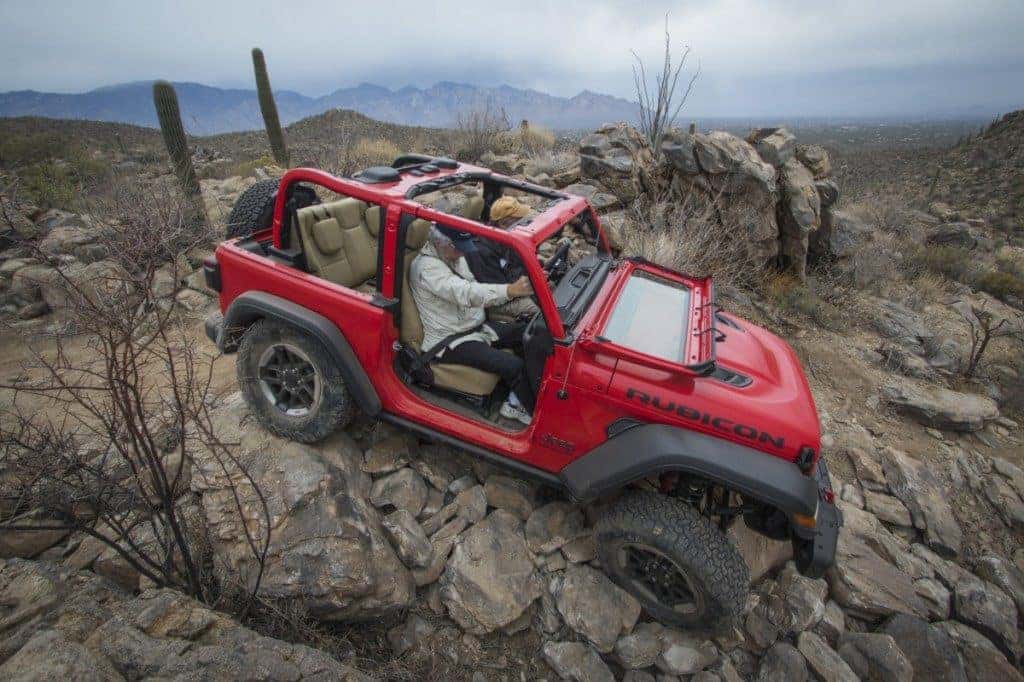 Photo credit: Jeep
 For those that love adventure and traveling, there's always a new destination to visit. Have any plans for a summer getaway or making plans now for a future date? We have four great suggestions for those looking to embrace the off road thrills that South Florida has tucked away. Once you've ensured your vehicle is off road ready, which we can help you make sure of, then you're ready to travel some of the most adrenaline filled 4×4 courses nearby. For Jeep owners, this is about as fun as anyone can have, handling the courses as they come and seeing what their vehicle is all about.
 Miami Motocross Park
 The closest venue to Miami on the list is the best option for beginners with instruction classes, private lessons and full-day events. Fans from all over come to see this fast-paced environment, full of Motocross action. There's also spots for dirt bikes, ATVs and gear rental services as well. This is also the only Motocross park in the southeast handle of Florida.
 The fun of Miami Motocross Park can be found at 16665 Krome Ave in Hialeah, Florida.
 Devils Garden Mud Club
 The Devils Garden Mud Club has an abundant amount of space and obstacle courses, and numerous trails for different levels of excitement from beginners to pros. The Devils Garden Mud Club is known as the largest mud park in all of Florida. If looking for some dirty off-road adventure, then this is definitely a spot to enjoy. There's also the chance you can ride a five-ton military truck with the pros. There's live entertainment and space for spectators as well.
 Located at 23515 County Road 835 in Clewiston, Florida. It's a 1.5 hour drive from Miami.
 Redneck Mud Park
 With a unique name, there's a slew of events that are hosted by this venue every year, including "Trucks Gone Wild" and various other off road events that attract a large fan base. This mud park includes four mudholes and separate designated trails for less intense rides, so there's something for everyone here. If traveling over extreme terrain is something exciting, this is the place to head to for the most adventure in South Florida.
 Redneck "Yacht Club" Mud Park is located at 44570 Bermont Road in Punta Gorda, FL.
 Big Cypress National Preserve
 Under two hours from South Florida, this national preserve boasts some amazing sites for going off road and enjoying the surrounding nature. Centered right in the heart of the Florida Everglades, this area is as beautiful as it is exotic and perfect for a fantastic getaway from the normal off road experiences. Drivers can obtain a permit from the National Park Service easily before going over to ride the various trails provided.
 The Big Cypress National Preserve is located at 33000 Tamiami Trail E. in Octopee, Florida.
 Before You Go Off Road
 At Kendall Dodge Chrysler Jeep Ram, we take care of our customers from sales to servicing. Wondering if you should buy or lease? We can help you make the right decision. From trade-ins to selling, we're ready to provide a solution.
Our professional servicing team handles repairs and regularly maintenance daily, we look forward to helping your vehicle return to top shape. With a simple appointment, we can get started to making you a happy customer. Stop by Kendall Dodge Chrysler Jeep Ram today!