Four Reasons the Chrysler Pacifica is Better than Large SUVs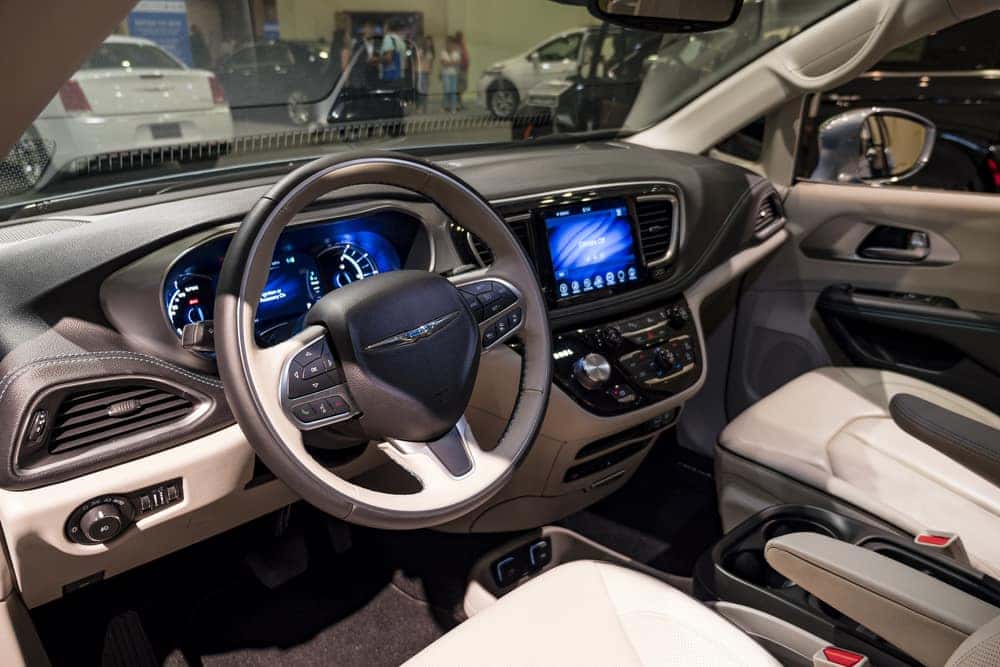 Deciding between a full-size SUV and a minivan used to be an easier choice because minivans weren't the most interesting seven or eight passenger vehicles on the market. However, that is no longer the case with the Chrysler Pacifica. The Pacifica is sleek, technologically advanced and even fuel efficient. We won't be surprised when SUV drivers start making the switch to the Pacifica, and here's why.
Interior space
When it comes to purchasing a vehicle for the family, there is one thing everyone needs, and that is space — sometimes lots of space — and that makes the Pacifica a great option. Many three row SUVs max out at seven passengers, whereas the Pacifica can seat up to seven or eight passengers. So whether you have a big family, a lot of friends, or a lot of animals, there is plenty of room for everyone to be comfortable on a long ride.
Fuel economy
There is no doubt that fuel economy is important when purchasing a big vehicle. Not only does everyone want to save money on fuel costs, but more fuel efficient cars are also less harmful to the environment. So, having a large vehicle that still gets decent fuel economy is imperative. The Chrysler Pacifica gets an average 18 city and 28 highway mpg, which is impressive for vehicle that can carry eight passengers! And, 18/28 city/highway mpg is better than most large SUVS.
Oh, and soon Chrysler will release the Chrysler Pacifica Hybrid, which is the world's first hybrid minivan. The Pacifica Hybrid will have an combined gas and electric average of 80 MPGe and it will be able to travel up to 30 miles on pure electricity. No minivan or large SUV can come close to that!
Cargo volume
Next up, cargo volume. Whether you are taking the kids camping, driving them to football practice, or going on a family road trip, you need cargo volume. This is one of the biggest reasons the Pacifica is perfect for families. SUVs have passenger space, but they don't typically have much cargo volume, whereas the Pacifica gets 140.5 cubic feet of cargo volume with the seats down. This is accomplished with Chrysler's Stow 'n Go seating in the second- and third-row seats. Stow 'n Go seating is a feature that allows the seating to actually fold up and be stored in floor storage compartments. And, when the seats are not folded into the floor, the storage compartments double as storage space.
Convenience
Convenience is key, especially for parents with young kids. Good thing the Pacifica has a lot of standard convenience features in addition to several convenience upgrades. Some of these features include the Stow 'n Vac system (a built-in car vacuum), motion activated sliding open doors, and Park Assist. Those are just some of the many options for convenience offered by the Chrysler Pacifica.
We know, by now you are convinced the Pacifica is right for you and your family. So, what are you waiting for? Check out our Chrysler Pacifica inventory at Kendall Dodge Chrysler Jeep Ram here.  
Photo source: Shutterstock