Fun Fact: Vanishing Point Producers REALLY Loved the 1970 Challenger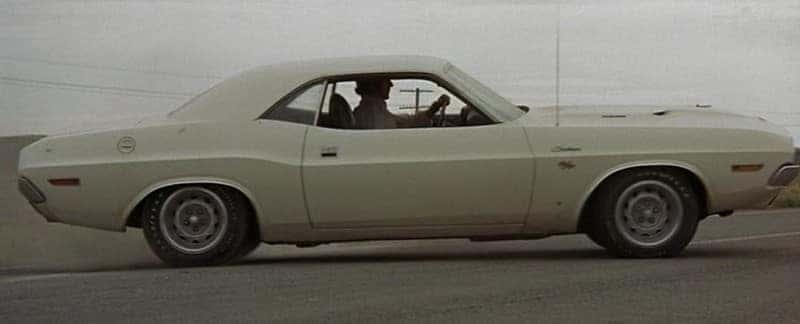 If you're a movie buff and a Dodge enthusiast–the kind whose kids love the roar of the HEMI in a 2014 Dodge Durango— you may already know this story about the making of the 1971 cult movie Vanishing Point. But since many people are either one or the other, here's a quick summary:
In Vanishing Point, a man named Kowalski is car delivery man tasked with getting a 1970 Dodge Challenger from Colorado to San Francisco. After beginning his journey, he's bet that he can't get to San Francisco in less than 15 hours. Kowalski takes the bet, but runs into trouble with cops and highway patrol, who begin an epic chase to capture him.
It's a classic '70s movie with all sorts of strange scenes and characters that could only come out of a crazy '70s movie.
Beyond that, however, the movie holds an interesting car secret that Dodge fans will surely like:
So near the end of the movie, Kowalski is cornered by police, who have set up a roadblock with bulldozers, and he decides to go out in a blaze of fury (literally). But just before he hits the bulldozers and explodes, something changes. Most people won't even notice it.
Instead of the 1970 Challenger, though, a 1967 Chevy Camaro was actually used in the explosion shown. You see, Chrysler loaned Vanishing Point's producers five brand new Challenger R/Ts for the movie for promotional purposes. Since Chrysler wanted the Challengers back, the producers had to utilize a different vehicle.
However, many say the producers loved the Challenger so much that they couldn't bear the thought of losing of one of the precious Challengers used in filming. So they decided to use a "lesser," yet similar-looking car for the finale. Sorry, Chevy fans.