The Future of Jeep Looks to the Past; Plus 5 Jeep Facts You Didn't Know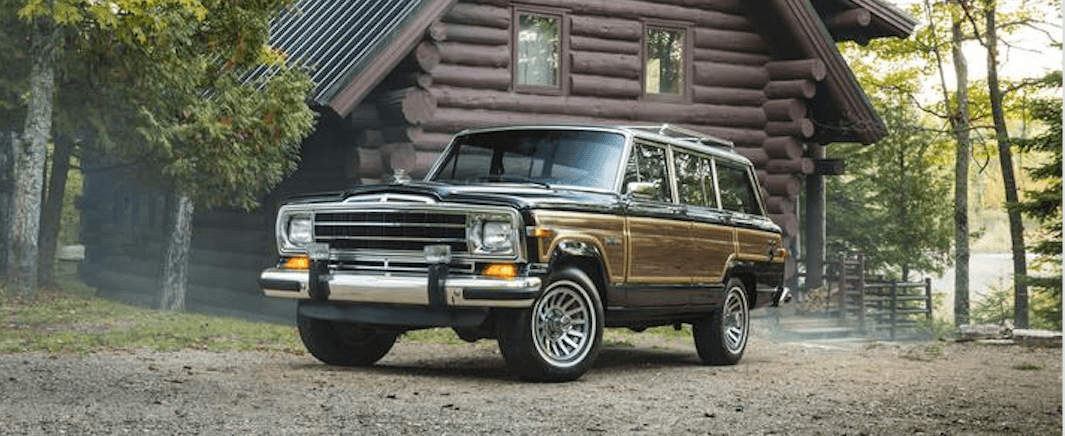 Jeep is an American automotive brand that is well known for its iconic and rich history. The Jeep brand was originally created to produce military vehicles, with one very special Jeep taking home the Purple Heart award after surviving two beach landings during WWII. This little bit of historical trivia offers a tiny insight into how culturally rich the Jeep brand truly is. Another memorable piece of Jeep's history is rumored to be making a comeback, and may even be available at this Jeep dealer in Miami very soon. 
The Jeep Wagoneer & Grand Wagoneer – A Look Back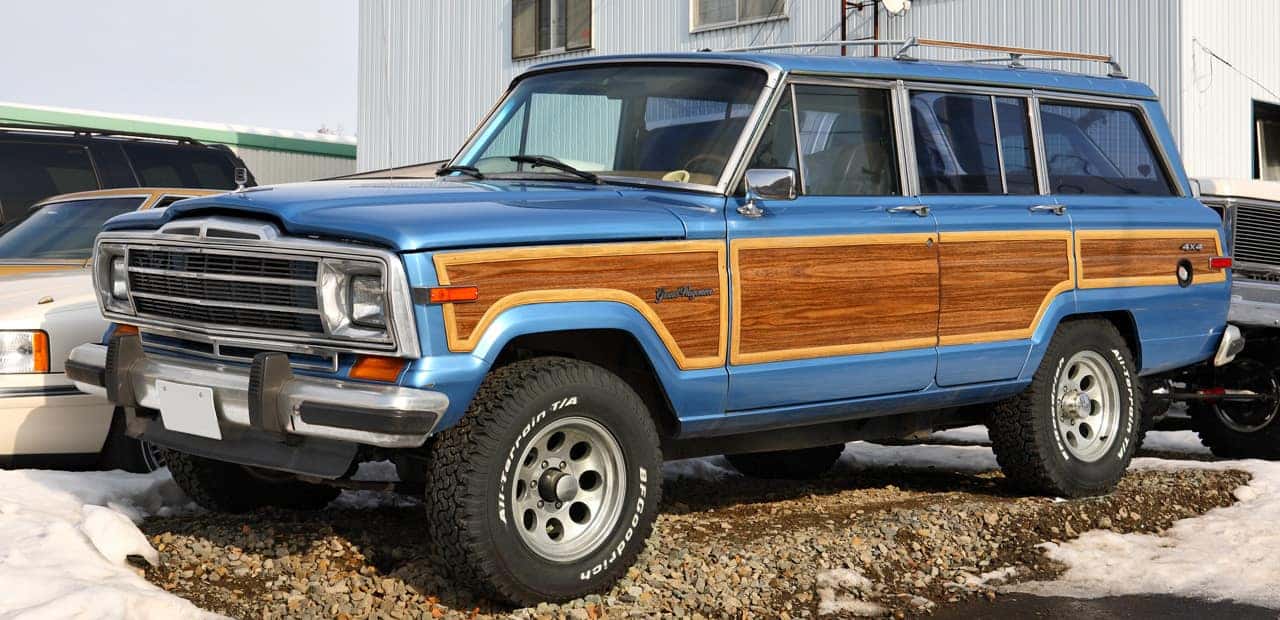 Jeep introduced its version of the station wagon for the first time in 1963. Known as the Wagoneer, the unique model ranged in size over the years from large, mid-size, and finally compact.
The Jeep Wagoneer was the very first luxury 4×4 vehicle ever produced, and is best known for its exterior woodgrain side panels. In later model years, the the Grand Wagoneer was introduced into the lineup, which was one of the longest running vehicles ever in production. Jeep discontinued the Wagoneer after the 1991 model year, and from everything we can tell – it's presence hasn't been entirely missed. Despite this fact, Jeep has recently announced its intention to bring the Wagoneer and Grand Wagoneer models back into production. Upon hearing this news, most of the automotive industry and public experienced a mix of surprise, confusion, and excitement.
Bringing Back the Wagoneer & Grand Wagoneer Models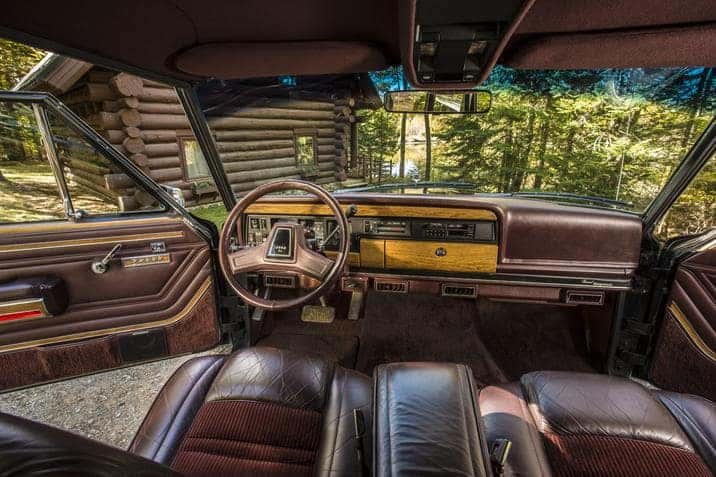 The Wagoneer is one of the most iconic Jeep brand vehicles ever produced. Aside from the Wrangler, the Wagoneer is also one of the most instantly recognizable vehicles in Jeep's lineup. After a very long hiatus of 25 years, Jeep recently announced its intention to revive the Wagoneer as a competitor to the Land Rover Range Rover luxury SUV.
The Grand Wagoneer's reintroduction into Jeep's lineup was confirmed in March of last year, and is expected to be hitting dealer showrooms in early to mid 2019. The luxury SUV will be based on the next-generation Jeep Grand Cherokee's unibody platform, and with three years to go until we are able to see it in person, a lot of speculation is likely to take place in the meantime.
With the Grand Wagoneer's future production secured, there was never any mention that the brand would also be bringing the Wagoneer back to American roadways. Now owned by Fiat Chrysler Automobiles, Jeep officials from FCA said in a conference call last week that they intend to revive both the Wagoneer and Grand Wagoneer models in the very near future. The new Wagoneer models will be drastically different in both appearance and style, as they are expected to compete with some major heavyweights in the luxury SUV segment.
The Jeep Wrangler Pickup Truck Makes a Comeback (Sort Of)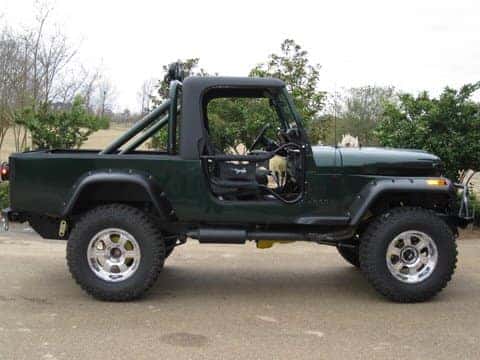 No – what you read above is not a typo. With rumors circulating for sometime now, Jeep has finally confirmed that they will be bringing a Wrangler pickup truck to market in 2017. While this may sound like unchartered territory for the iconic brand, this will not be Jeep's first entry into the pickup truck segment.
The Jeep Scrambler CJ-8 was built in the early 1980s, and featured a longer wheelbase than the two-door Wrangler model at the time, allowing for a half cab interior and a truck-bed for cargo. The Scrambler CJ-8 was made famous when President Ronald Reagan purchased one for his Ranch in California during his presidency, but despite this presidential connection, the Scrambler did not fare well in the American market. The CJ-8 was not a successful Jeep model, and was put out of production as quickly as it's concept came about.
It's been quite a while since the CJ-8 Scrambler was last seen rolling off the assembly line, so when rumors began circulating that Jeep was planning a Wrangler pickup truck for future production, fans of the brand were immediately interested.
During the same conference call in which they announced the Wagoneer model's revival, FCA also unveiled their plans for the next-generation Jeep Wrangler model. For its newest generation Wrangler lineup, Jeep will offer the iconic model as a hybrid, a diesel powertrain, and a pickup truck body style. All three new variants of the Wrangler aren't expected to arrive at dealer showrooms until 2017. While we still have a good deal of time to wait, we appreciate that Jeep won't be holding this highly anticipated generation of Wranglers off as long as the Wagoneer.
Aside from the three new variants, news also leaked that the Wrangler is expected to be made of new aluminum construction that will help it shed a few pounds while increasing efficiency. Off-road enthusiasts need not fret – Jeep still promises the rugged body-on-frame construction that the Wrangler has always been built on, and the high performing off-road capability Jeep is famous for delivering.
It will be interesting to see how the Wrangler Hybrid model fares in this segment. Both the hybrid and diesel variants of the Wrangler were created largely in response to stricter emissions requirements set forth by the United States government. Improved fuel economy is certainly something that drivers will welcome with open arms, especially with the low EPA ratings of the current Wrangler model.
5 Historical Jeep Facts You Never Knew Before Today
With no official specifications or details regarding Jeep's future models, we thought we would have a little fun with some good old fashioned Jeep trivia. The iconic brand has been around for quite some time, so it should come as no surprise that there are a lot of interesting tidbits surrounding Jeep's history. Check out our top 5 favorite little known Jeep facts, which will hopefully take your mind off of the anticipation surrounding Jeep's newest model announcements. At least for the next few minutes.
The Only Vehicle to Earn a Purple Heart:

We mentioned this earlier, but it is still our favorite historical Jeep fact, so we are highlighting it once again. A military Jeep vehicle that survived two beach landings during WWII, was honored with the U.S. Military's most prestigious award – a purple heart. The Jeep is the only machine to earn this recognition.

That's Not a Jeep!

Here in the United States, the term Jeep is used solely to describe that particular brand of vehicle. In other countries across the world, however, the term Jeep is used to describe any four-wheel drive vehicle that is capable of off-road exploration.

No Doors? No Problem.

The Jeep is one of the only vehicles in the United States that is designed to travel without its doors. While it may seem dangerous and illegal to operate a car with no doors, Jeep vehicles are given full clearance in both the safety and legal aspect of this concern.

Instrumental in WWII Victory:

Commander Eisenhower was quoted as saying that the Jeep was one of the three most important tools used in WWII. Without the versatility and purpose it served, the war would not have been fought in the same way, and quite possibly could have had a different outcome.

Most Awarded SUV – Ever:

The Jeep Grand Cherokee is one of the most popular vehicles on American roadways. Everywhere you go, you will likely spot at least one Grand Cherokee model. This Jeep nameplate also happens to be the most awarded SUV ever manufactured. While you may have already known that, we still think it's too impressive not to mention.