Get A Jeep Lease in Miami
Why does a Jeep lease in Miami from Kendall Dodge Chrysler Jeep Ram make more sense then deciding to purchase a Jeep outright?


There are some clear advantages when you lease and we will go through some of the top reasons below. First, let's give you a quick summary on why Kendall Dodge Chrysler Jeep Ram is the premier dealership in Miami.
When you step into the showroom it becomes very clear that we are a state of the art facility. With a full-service repair center. We also realize exactly what your vehicle needs to stay on the road. Proper maintenance is key and our service technicians can provide you with the best service options for every vehicle you bring into our service department.
We also have an award-winning finance department with relationships with several lenders and we are confident that we can help find the perfect payment option for any new or used vehicle that you may desire here at Kendall Dodge Chrysler Jeep Ram.
Some compelling reasons to lease a new Jeep with Kendall Dodge Chrysler Jeep Ram.
The smart shoppers in Miami, FL do have several choices when it comes to buying or leasing a new vehicle. We get asked all the time why leasing a Jeep in Miami is a good option.
Keep in mind, you can usually expect a lower monthly payment, lower down payment, a more advanced vehicle, and comfort knowing that any major repairs that may be needed will be covered. It would be very unlikely that you would ever experience mechanical issues with a lease. After all, you are in a new vehicle every few years!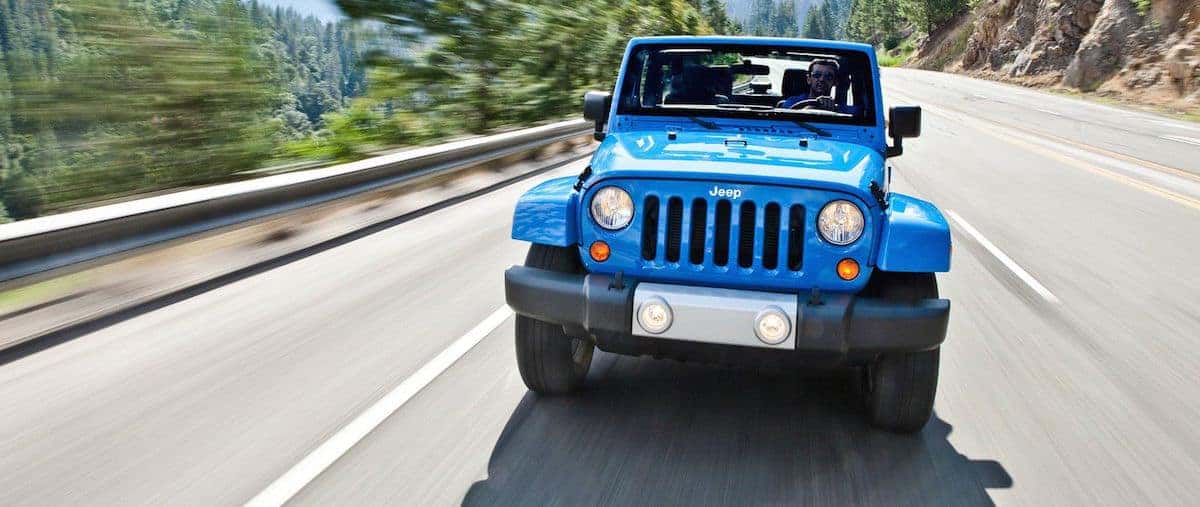 1) Lower Monthly Payments
This is one of the most compelling reasons people like to find great lease deals. Think of it as renting a vehicle. You can expect to pay less when you decide to lease. When we compile the numbers the savings can be fairly significant. Consider that the savings are near 30-60% when leasing instead of buying the same car and the same term.
Leasing really does save you money in the long run. Your credit score is important for the rates you may get when you are purchasing. The interests are dependent on your credit score. The better your score the better your rate will be. With that, said some folks who are looking for a new vehicle may be compelled to sign up for a longer loan period. That would be done to reduce the monthly payment amount they may have.
The issue with this though is that there will be more interest charged to you in your loan. Remember, the longer the loan….the more interest you pay. Interest does not help you pay off the debt that you own and can grow quickly over time. This is wasted money and makes purchasing a vehicle a poor choice for some customers looking to get into a new vehicle as affordable as possible.
2) All the latest bells and whistles
When you are leasing a vehicle, say a new Jeep, you are likely to be in that particular car for two to four years. That is a typical length for a lease. What is great about this is that you can always feel confident that you are driving a vehicle with the latest technology. Technology does move very fast and something new is always being offered. After a few years, you might find yourself in a vehicle with a few outdated features. If you are very tech driven….this may be a problem for you. If you are leasing, you will have a short window of time before you get yourself into a new vehicle with updated features.
Also, it is remarkable how many people simply do not like their car after a few months. It might have been the perfect vehicle for you while you were test driving it but after the first few months, it might have lost a little luster. With a lease, you simply wait it out until your lease expires and then you can change your vehicle. In some cases, you can break a lease though that is not very popular.
Remember, you are getting a better car because of the nature of leasing. You can drive a higher-priced and more advanced vehicle then you might have been able to qualify for if you were financing the vehicle.
Remember, with a lease, you can get more car for less money. The lease is based only on a percentage of the car's total worth.
How does that work? Think of it like this. Let's say you get a new Jeep that costs $20,000. So, you decide to buy the car and you need financing. So, you finance the entire $20,000 with extra interest. If you lease the same vehicle, you pay the difference between the car's current price and what the value of the vehicle will be when you return it after your lease is over. With that said, if that $20,000 Jeep is expected to still be worth around $10,000 when your lease is up, then you are only paying for $10,000 or half of the value of the Jeep.
3) You need less down and your taxes are easier.
In order to get the best rate when you are buying a vehicle, you will probably need to put down a large deposit. Usually, a lease is more forgiving and you are required to but down much less. There are actually some lease situations where you will not need a down payment at all, but that does require a decent credit score. So, this is another plus for leasing a Jeep in Miami. It will most likely be much more affordable. As far as "the taxman" when leasing you are usually faced with a lower sales tax on the lease. Usually, the sales tax is based on the monthly payment and not the total cost of the vehicle itself. The numbers are lower because of this. You are only taxed on the value of your vehicle during your lease period.
4) No repairs, no hassles, just a great vehicle.
While we here at Kendall Dodge Chrysler Jeep Ram try to eliminate all the headaches associated with looking for a new or used reliable vehicle we realize that you are making a very big purchase that can be stressful at times. This is another plus for leasing. A lease does help eliminate a few of those headaches. For example, you don't need to worry about the history of the vehicle. You need to worry about maintenance reports of repair reports….the lease is a brand new vehicle and you will most likely be the only person who has ever driven it. It is factory fresh!
Plus, if you ever do experience any kind of issues with the car, you are covered. The manufacturer's limited and powertrain warranty is there to help. No repairs to worry about. Keep in mind, most leases last well below 5 years or 100,000 miles that will mean that your Jeep will likely have the original full warranty when you return it to the dealership.