There is a Good Possibility of a Ram 1500 Mega Cab in the Near Future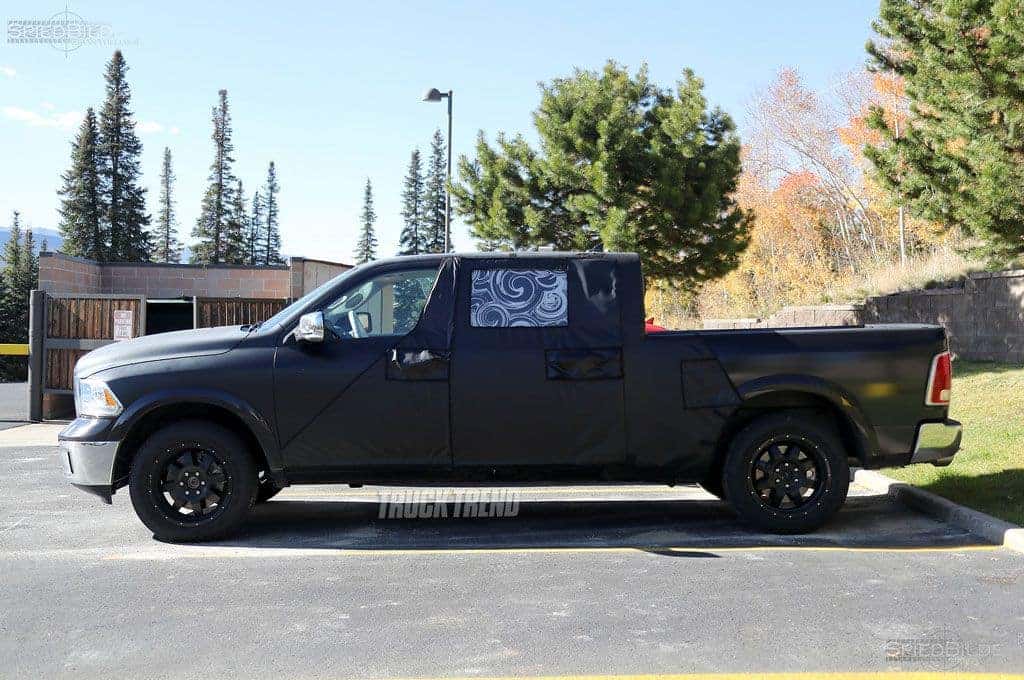 The Ram mega cab is one of the biggest truck cabs in the auto industry. The mega cab is awesome for families, a crew of workers and for those who need a lot of cargo space in the truck cab. Unfortunately the mega cab configuration is not currently available on Ram's light duty truck lineup, but it might be available in the future.
Truck Trend spotted Ram testing out a new light-duty Ram 1500 and the photos look like the truck had a mega cab. Here is what we know so far:
Currently the mega cab option is only available for 2500 and 3500 models as previously mentioned, but in the past generation of Ram trucks (when Ram was still Dodge Ram) the mega cab was offered on the 1500 lineup, but the frame was built off of the 2500. Based on the photos it appears that this will not be the case this time. The mega cab looks as if it is built off of the body style and frame of the 1500 model.
From the photos, the Ram 1500 mega cab appears to have light-suspension components and six-lug wheels (as opposed to eight back when the Ram 1500 Mega Cab was previously offered) according to Truck Trend.
There is not much more information than this out right now, but be sure to follow us on Facebook and Twitter for more updates as they are released! Until then, browse our Ram truck inventory at Kendall Ram here.
Photo source: Truck Trend