The Grand Cherokee EcoDiesel: Efficient and Empowering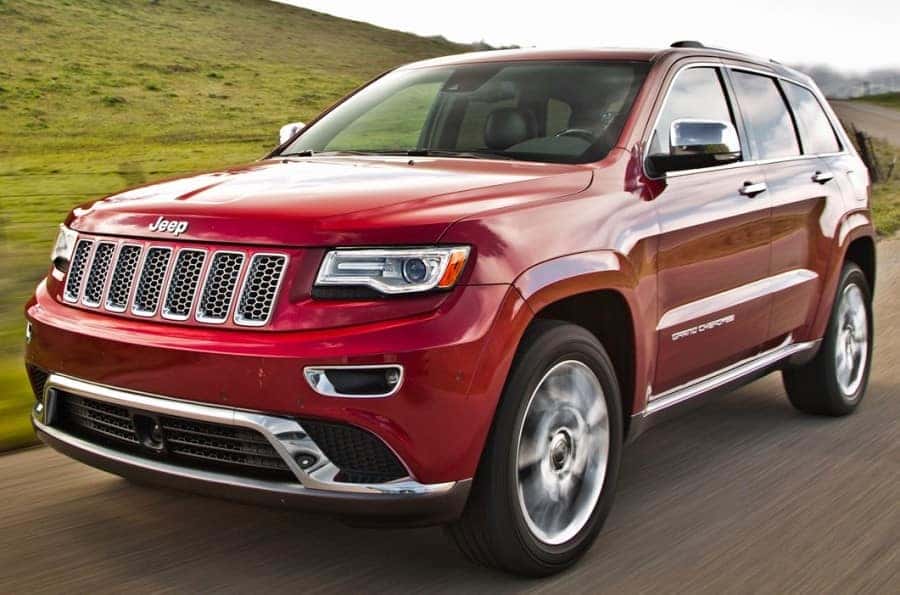 The Grand Cherokee EcoDiesel has been stirring up a lot of talk as more and more people take it for a drive at Jeep of Miami. They quickly discover its unique combination of power and pleasure.
While some initially balk at the price of this intense SUV, reviewers have consistently remarked that the EcoDiesel is worth every penny.
It's ability to seat 5 passengers in absolute luxury and at the same time take on the roughest off-road obstacles is totally unusual and excellent.
When you need a vehicle that's big on space and ready for action, there's no better choice than the Grand Cherokee EcoDiesel.
Better Fuel-Efficiency
With an impressively light footprint for an SUV of its size, the Grand Cherokee EcoDiesel has E.P.A. ratings around 30 miles per gallon on the highway.
However a number of consumers have reported that they typically get even more than that; some regularly see up to 35 mpg.
The new EcoDiesel V6 earned Best-In-Class for its ability to cut fuel costs, lower emissions, and deliver up to 730 highway miles with just one tank of fuel.
Increased Off-Road Abilities
Taking to the trails in this SUV will make you want to never leave the driver's seat. The engine is paired well with an 8-speed automatic transmission that makes incredibly seamless transitions.
The Quadra-Drive II four-wheel-drive system and Quadra-Lift air suspension are extremely capable and provide a smooth ride even when you're going over tough, rocky areas.
Even if you're not the nature type, you'll still find yourself feeling grateful for the EcoDiesel's functionality when theirs nasty weather or when you're dealing with rough roads.
Superior Infotainment System
Uconnect is really the system to beat in the industry. Praised as the most intuitive and fluid for users, it gives you uncomplicated access to all of your favorite options.
It responds quickly too, so navigating with the 8.4-inch touchscreen doesn't end up being distracting. You can also use the Uconnect app on your smartphone to remote unlock/lock your doors and control other vehicle features.
If you're looking for connectivity, you can opt for in-vehicle WiFi that offers a dedicated connection. It's great for your passengers because they can use any of their devices en route.
Also nice for passengers, the Grand Cherokee EcoDiesel has a Blue Ray setup in the back so people in the rear cabin can watch a movie during the drive.
Serious Safety
Though the Grand Cherokee is an ideal option for drivers with a variety of lifestyles, a lot of families are particularly drawn to it because of its enhanced safety features.
When you're carrying precious cargo, you want to know that your vehicle can keep you safe. With a higher, broader viewpoint for the driver and a robust body design, the SUV provides great advantages right off the bat.
But you can also rely on the array of safety measures Jeep has added to help prevent accidents and to protect you should one ever occur. Here are just a few:
Blind Spot Monitoring
Forward Collision Warning
Rear Back Up Camera
Rear Park Assist System
Available side-curtain airbags
911 and roadside assistance buttons