Halle Berry Races Through Streets in a Chrysler Town & Country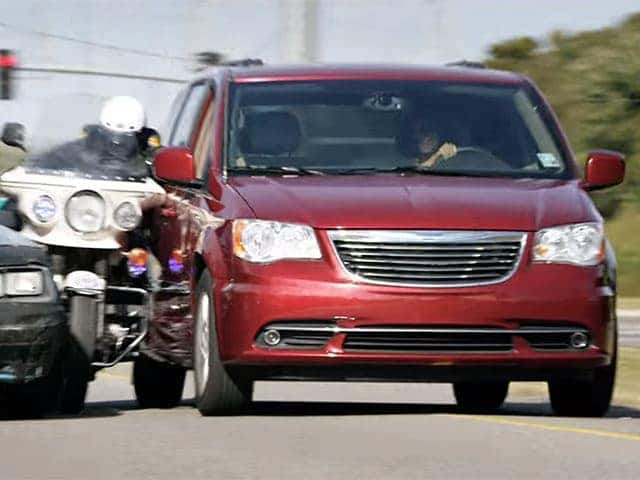 You have probably seen FCA vehicles in plenty of movies before, particularly the fast ones. The Charger and Challenger always make an appearance in every Fast and Furious movie. What you probably haven't seen in an action film is a minivan … till now!
Check out this trailer for Kidnap:


What we gather from the video is the premise of the video has to do with a woman (played by Halle Berry) chasing after a kidnapper who took her son. Of course you would expect this of any mom, but would you expect the Chrysler Town & Country to be the car chase vehicle? Yep, the van which was the successful platform Chrysler used to produce the Pacifica, is still an awesome van, clearly!
In the preview you see Halle Berry taking the van in and out of traffic, speeding after the vehicle with her son, and even out running cops. Pretty impressive! We are excited to see the movie and all of the stunt scenes that feature the Town & Country.
Check out the used Chrysler inventory at Kendall Dodge Chrysler Jeep Ram. Or, if you prefer one of the more common cars featured in action films, you can view the Dodge Challenger here and the Dodge Charger here. And, if you are looking for the version of the Town & Country, search our Chrysler Pacifica inventory here!
Photo source: Car Buzz