Is There a Hellcat Ram Power Wagon in the Works?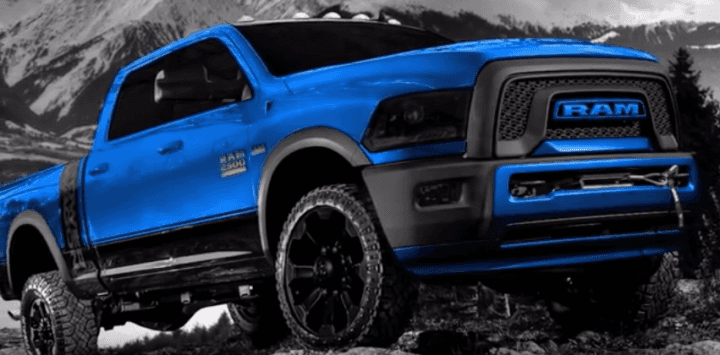 Imagine a Ram 2500 Power Wagon powered by the 707-horsepower SRT Hellcat engine? According to Auto World News, this truck has been spied and it could be added to the 2018 Ram 2500 lineup. Ram or FCA haven't confirmed the new truck yet, so we really don't know, but we love the idea of it. Could you imagine off-roading in that bad boy?
As it is now the Ram Power Wagon is already a competitor of the other off-road beast, the Ford Raptor. However, if a Power Wagon had a supercharged 6.4-liter HEMI SRT Hellcat V8 engine under the hood, it would likely blow the Ford Raptor out of the water. When it comes to high-speed off-roading, the Raptor is a longtime favorite, but a 707-horsepower engine paired to a all-wheel drive drivetrain would likely not be beaten, even by the Ford Raptor.
The spied truck appears to have the same style and look of the Ram Power Wagon, as well as the same technology. However, the powerful V8 HEMI engine would be replaced with the even faster 707 horsepower Hellcat engine. What?!
The Auto World News article suggests that the SRT Hellcat engine would be paired with Ram's eight-speed automatic transmission and an all-wheel drive system. The drive system paired with the engine and transmission would make this beast capable in all terrains, weather, and obstacles.
We really hope this truck becomes a reality! How about you? Follow us on Twitter and Facebook to learn more information as it is released. For now, check out our 2017 Ram Power Wagon inventory at Miami Lakes Automall and start killin' it off-road immediately.
Photo source: Auto World News