How Ram Created Their Best Engine Ever With the 2020 Ram 1500 EcoDiesel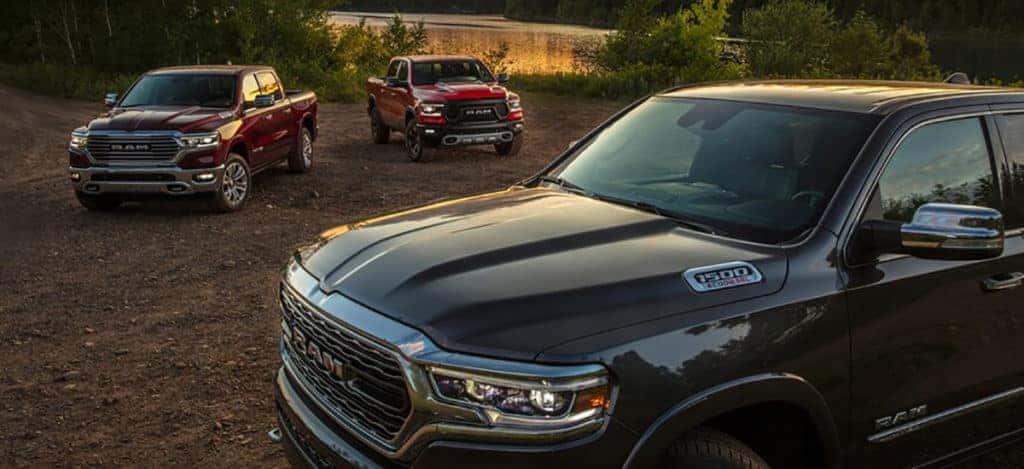 Photo credit: Ram
It's been several years since the Ram 1500 had an EcoDiesel model, but drivers now have the chance to drive on in the latest-generation Ram 1500. An impressive new powertrain is set to be the strongest and least noisy engine offered for the 2020 Ram 1500. The 3.0-Liter EcoDiesel helps make the upcoming 2020 Ram 1500 a must-have. In the vast light-duty pickup segment, few trucks offer as much luxury, power, and fuel-economy than Ram trucks. While the official numbers of this all-new powertrain have yet to be released, we know customers can expect great results that help drivers save money and go quite far off a single tank of gas. 
Creating the Perfect Powertrain
To keep up with the demands of public interest in more fuel-efficient vehicles, Ram had to create a new powertrain that would hold up well, deliver fantastic results and not be a distraction to drivers on the road. They wanted to make a powerful engine that would embody the spirit of previous Ram trucks. They started with adding a turbo finish in an all-new water-cooled Garret design turbocharger that helps to achieve greater fuel economy. Ram created thousands of digital models to determine which version would be the greatest match for their goals. They wanted to shave off some weight and still have a strong engine. They found what they were looking for and managed to shed 15 pounds off of the engine and actually make the engine smaller. Its weight and size were found to create less sound and noise as well.
 The Gift That Keeps On Giving
How does a powertrain add more power despite being smaller? High-tech efficiency. Chief Engineer Mauro Puglia worked on creating a high and low-pressure EGR system that found a way to absorb a small portion of the exhaust gases from the turbocharger and move them to filter that enhances the engine with cleaner and cooler gases. This system yields better cooling overall and reduces gas emissions. The EcoDiesel has mad with aluminum piston heads that are built with faster injectors. Along with a completely redone combustion chamber, the powertrain will now burn fuel and deliver better low-end power and support higher numbers of fuel efficiency. 
A Quiet and Strong Powertrain
The main goal to add power and greater gas mileage helped create a less-noisy and smaller engine that owners will love. The 2020 Ram 1500 EcoDiesel can tow up to 12,560 pounds, which is more than the F150 diesel and Silverado and GMC 1500. Ram was able to make their new powertrain strong, but also silent while adding more power. Lifting up the hood of the new 2020 Ram 1500 EcoDiesel, owners will note more sound-reducing foam to help reduce noise than just about any other pickup on the road. Ram has created an all-new beast of an engine that works in near silence. The makers of this vehicle believe all Ram owners are going to notice the difference. The 2020 Ram 1500 EcoDiesel will start at $38,585 MSRP (plus destination fee) and is expected to hit dealerships in the fall of 2019.
"We knew this new Ram engine needed to have the most torque and efficiency we could squeeze out of it," remarked Mauro Puglia, Ram Diesel Engine Chief Engineer.
Buy Ram With Help From Kendall Dodge Chrysler Jeep Ram
Don't want to wait for the latest Ram 1500? We have plenty of the newest Ram 1500 here at Kendall Dodge Chrysler Jeep Ram. Our friendly sales team is here to help with any purchase, lease, and selling of your current vehicle. Also, check out our newest vehicles or pre-owned vehicles today. 
Looking for a trusted repair shop to handle your vehicle needs? We are here and can begin assisting with an online service appointment and visit to our service center. We look forward to seeing you soon at Kendall Dodge Chrysler Jeep Ram.