How Ram Has Earned the Largest Group of Owners 35 and Under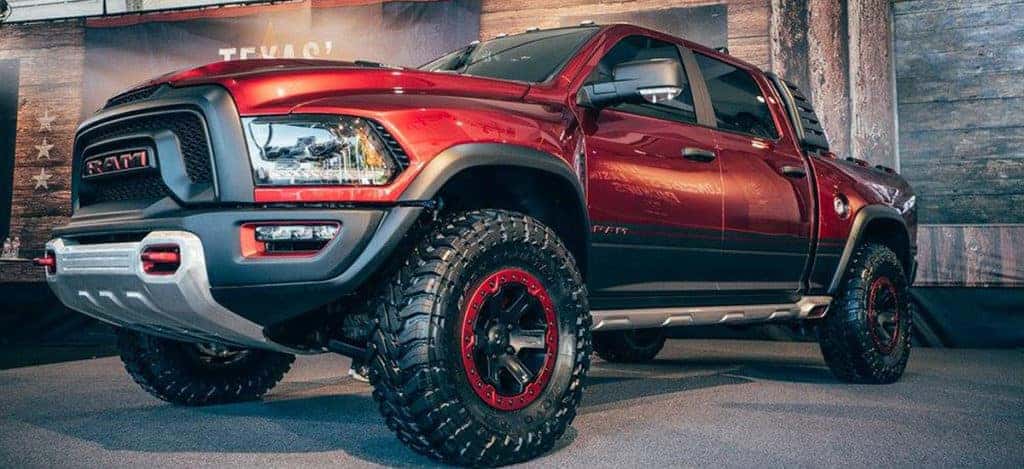 Photo credit: Ram
The landscape of the pickup truck segment has grown and attracted many drivers from every age group. Recent insight has highlighted buyers of various truck brands as the numbers say drivers under 35 have opted for Ram pickup trucks over any other brand. Ram has done their part to help strengthen customer loyalty and there's evidence that all the hard work is paying off. Using data from IHS Markit, a global leader in information and analytics, Automotive News has seen Ram and its brand climb in brand loyalty for three consecutive years. Let's examine what has contributed to Ram gaining the attention of drivers in that pivotal age group.
Ram Has Youngest Age of Pickup truck Customers
According to Automotive News, the youngest age group between all major truck companies reveals Ram sold 43,282 vehicles to drivers under 35 years old.  The rival Ford F-Series sold 40,968 trucks, and the Chevrolet brand accounted for 39,181 trucks sold to owners under 35. As vehicles have improved, Ram kept with the times and made a massive effort to increase the comfort and luxury inside the interior of its pickups. What's not to love about the redesigned Ram 1500? The new-generation Ram has inspired a wave of new owners since its debut a little over a year ago. Ram also made the choice to keep the previous-generation Ram, the 2018 Ram 1500, into the Ram Classic, which has received updates since it debuted. Earning recent awards has helped Ram sales as well. 
Ram Pushing Up To the Number One Spot
The Ram 1500 is currently the second-best-selling pickup truck in the United States after finishing 2019 ahead of Chevrolet. Ram has seen a 7% increase in Ram sales compared to last year and will look to pull away from the Chevrolet Silverado as 2020 continues. Ram saw 128,805 vehicles sold, ahead of the 120,036 vehicles moved in 2019 through the first quarter. The appeal of the Ram 1500 remains, and Ram will continue pushing their prized pickup truck.  Ram has increased its appeal with a new look and improved fuel economy standards. Ram has found creative ways to improve fuel economy over the years and enhance the vehicle to be even faster and more powerful with the EcoDiesel powertrain rejoining the options list for customers. Want to find out more about how Ram pickups are so popular?
Find All-Ranges of Power With Ram
Looking to drive a pickup truck from Ram? Ram has a wide variety of trims with its 2020 Ram 1500. Choose from the Big Horn, Laramie, Laramie Longhorn, Limited, and Ram Rebel options. We have a collection of pre-owned Ram 1500 pickups as well. Take a look at the updates we've done at our facilities and measures we've taken in regards to the on-going COVID-19 battle. We can help our customers receive the vehicle they want online and even sell their vehicles with our online tools and capabilities. Let's get started on helping you out today!
Not sure if your current ride is running well or needs some work? We're here! We are able to make sure you're back on the road fast with our experienced service staff. Make an online service appointment and we can help you with your vehicle problems. We look forward to being your center for all things automotive at Kendall Dodge Chrysler Jeep Ram.