How to Choose a Dealer Service Department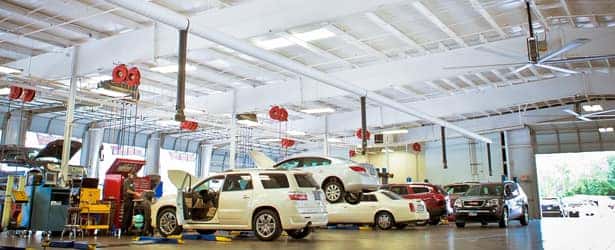 may have some nice cars, but Kendall is top dog in terms of selection, pricing, and service.
Is your car in need of maintenance or a repair? If so, you have a few options. You can do it yourself, visit a local mechanic, or schedule an appointment with a dealer service department.
There are many reasons to visit the dealer, including the fact that the mechanic working on your vehicle will be familiar with the finer details.
Here are three tips for choosing a dealer service department, all without wasting too much time along the way:
1. Ask around. Do you know somebody who drives the same type of car as you? If so, ask which service department they visit. A referral like this may be all you need to make the right decision.
2. Read online reviews. You may be surprised at how much you can learn about a particular service department by spending time online. The more reviews you read the better off you are going to be.
3. Visit in person. At some point, you will want to visit the service department in person for a better idea of its overall operation. Pay close attention to the cleanliness, how the cars are being treated, and the way they employees are acting.
With these three points of advice guiding you, it is much easier to choose a dealer service department that you can be happy with for many years to come. This will give you great peace of mind.
There is no better feeling than knowing that you have somebody who can check out your car if something goes wrong.