How to Get Maximum Fuel Efficiency from Your Jeep Wrangler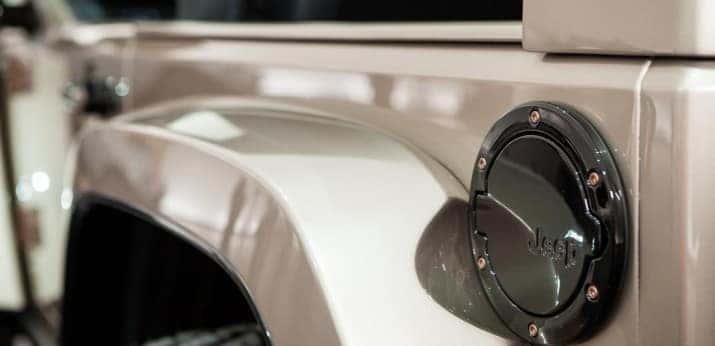 Most people in Miami will preach to you the benefits of saving gasoline, and the Jeep Wrangler is no exception. As you might know, gas prices are seemingly always on the rise, and millions of Americans are forced to shell out ridiculous amounts of money for a full tank on a daily basis.
Kendall Dodge Chrysler Jeep Ram wholly understands that struggle and we've taken it upon ourselves to offer you a few tips on how to conserve gas that will save you money while maintaining the quality performance of your vehicle. Take a look on how to conserve without hassle!
Use the A/C Only During High Speeds
It's summertime, it's hot outside, you need cool air—we get it. But what you should know is that turning on the A/C when traveling at lower speeds can actually reduce your MPG. While the A/C can comfort you and prevent you from being overheated on the road, it might be better to open windows when traveling at speeds below 60 MPH. You're still receiving fresh, cool air and you're saving gas. Can't go wrong with that, right?
Follow the Speed Limit
While you should always follow the speed limit on the road, that's never stopped speedsters from ignoring it. What these need-for-speeders don't realize, outside of risking getting a hefty speeding ticket, is that going over the speed limit on a regular basis is a waste of gas. There's no need to spend extra money on gas for not doing something you should've been legally doing all along, right?
Avoid Excess Weight
Unless you're planning to venture on a cross-country road trip, there's no need to have your car loaded with excess weight. Did you know traveling with lesser weight actually conserves gasoline? If not, then here's why: extra weight in your vehicle can actually reduce MPG and waste more gas. Excess weight also tends to impact the performance of smaller vehicles, especially Jeep vehicles.
If you're in need of more conservation tips, venture down to Kendall Jeep! We're always interested in helping you get more gas for your buck!