Hybrid Hellcat? Dodge Has Electric Plans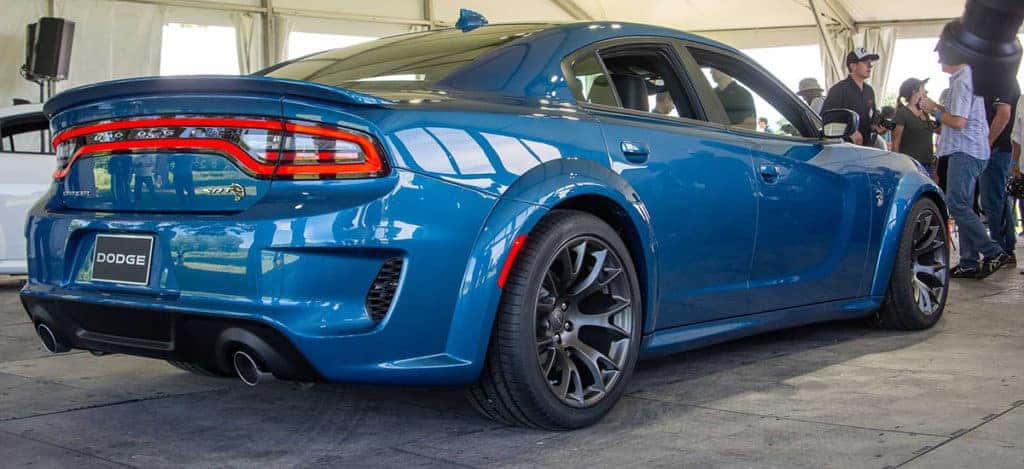 Photo credit: Dodge
Forget what others have said about the Dodge brand. Fiat Chrysler Automobiles (FCA) the parent company behind Dodge, will be placing their efforts not only to sell high-output muscle cars but also create an electric future for the brand. While horsepower and remarkable performance are still expected to be a huge selling point, that won't be all. Even with the all-new 2020 Dodge Charger SRT Hellcat Widebody making headlines, we are excited for the plans coming for FCA.  Let us get our readers back up to speed on the latest news buzzing regarding Dodge and their electric and hybrid plans set to begin in the near future. 
Since When Did Dodge Plan on Adding Electric Technology?
Electric powertrains have been in discussion for a couple of years, dating back to before former CEO Sergio Marchionne passed away. His five-year plan for FCA included creating conversations that are still being held to make more gas-saving options for customers. Fellow FCA brand, Ram, has added a mild-hybrid EcoDiesel system in their widely popular Ram pickups. FCA is not a stranger to the hybrid powertrain game. We're sure this is news to some, but we've been waiting all along for more word to come out about the next phase in FCA's electric future.
No Longer A Big Secret
News has come out that the Dodge brand is working on producing future Hellcat models that have the same mild-hybrid system to add around 130 lb-ft of torque and only weighing less than 100 pounds. Not a bad trade off to offer more torque, while staying lightweight. A report from the Detroit Bureau notes that various FCA insiders have indicated that coming Hellcat models will have this electric hybrid upgrade and change. FCA has listed these plans as something they will require work over a timeline that stretches to 2021. Current Dodge Global Powertrain Chief Micky Bly has said customers still crave higher horsepower numbers, but regarding FCA's goal to increase their vehicles to be more electric, he acknowledged work still has to be done.  
"We're not leaders now. But we will be soon, over the next 12 to 18 months." -Micky Bly Dodge Global Powertrain Chief
FCA Continues To Push Electric Technology To Every Brand
Dodge is not alone. Fiat Chrysler has a future Jeep Wrangler coming out with a hybrid version, joining their upcoming production vehicles with mild, conventional and future plug-in hybrid models coming. There is no defined production launch time given for the Hellcat models, but the good news for muscle fans is Dodge is not looking to remove their muscle car lineup anytime soon. For those who thought the muscle car popularity is a thing of the past, that is not the case. Dodge sales rose 2.5% up to 47,759 units through May 2019, up from 46,581 vehicles sold in 2018 at the same point. The Dodge Charger hit an increase of 35.35 during that period. For those who don't want to wait for that long to experience a new Charger, we don't blame you!
Find the Dodge Muscle Car You've Always Wanted
Don't know what it's like behind the wheel of a Dodge muscle car? We want you to know the experience and learn how we can help at Kendall Dodge Chrysler Jeep Ram. Let us showcase the latest lineup of new Dodge Challengers, like the 2019 Dodge Challenger. From selling a vehicle to trade-in offers, we can help as well. Want to buy or lease? Let us help!
For those searching for the right place to get their vehicle fixed or have some much-needed maintenance, trust our knowledgeable service team and we'll get your vehicle back to you quickly. We hope to see you at Kendall Dodge Chrysler Jeep Ram for all your automotive needs! Come visit us today for all things automotive.