Iaccoca's Dodge Viper Sold For $250,000 In Auction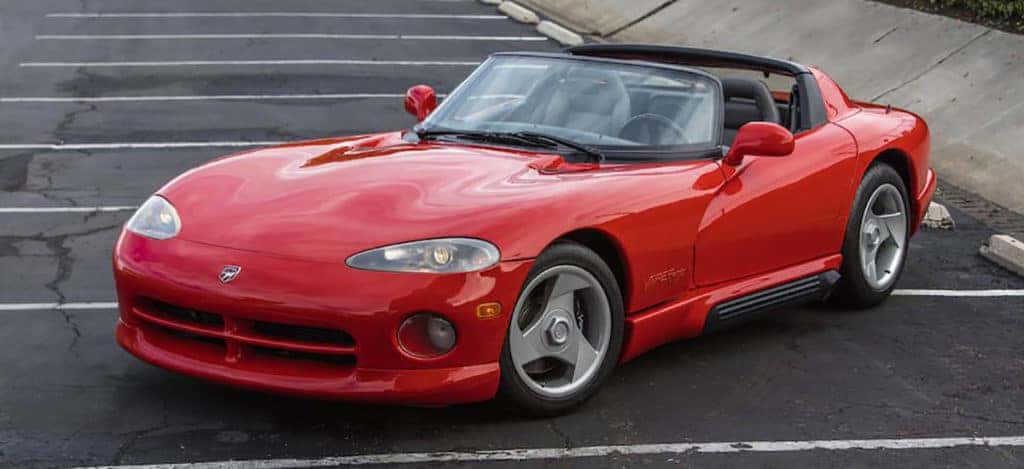 Photo credit: Dodge
While the Dodge Viper has seen its legendary run come to a close, ending production in 2017, that didn't stop the Viper from making at least one monstrous sale in 2020. Not just any Dodge Viper, but the very first Dodge Viper ever created. The Dodge Viper SRT-10 VIN 001, the original production Viper made and owned by former Chrysler CEO Lee Iacocca, wound up going to auction. The pricing for this piece of history saw the legendary vehicle being sold for a whopping $250,000. Let's go over the details over the final Dodge Viper sales.
The Dodge Viper Is One Hot Ticket
Part of the lure for this vehicle is how much Iacooca loved the first viper, despite only driving the vehicle 6,220 miles. The former CEO said during the press introduction for the Dodge Viper, "I don't care what they do with the rest of 'em. The first one is mine." said Lee Iacocca. 
The first Viper cars, known as the RT/10 Roadsters, they were popular but lack the features of modern vehicles like door locks, anti-lock brakes, airbags, plus traction control. The 8.0-Liter V-10 was paired with a six-speed manual transmission and produced a solid 400 horsepower. The original estimate was set by Bonhams, the dealership responsible for the sale, quoted the Viper between $100,000 and $125,000. The results were quite surprising. While the price was remarkable, there has been an even more impressive sale of the Dodge Viper.
The Most Expensive Dodge Viper Sold
This is only the second-most expensive Viper sold in recent memory. The first production 2013 Dodge Viper made was placed on auction for charity and sold for $300,000. The last Dodge Viper sold before this was sold along with the final production Dodge Challenger SRT Demon in 2018 for one million dollars, also for charity. While the production of the Dodge Viper and the SRT Demon ended, we do have the latest Dodge vehicles ready to go. Hoping to find out what it's like to test-drive one of them? Start with our help at Kendall Dodge Chrysler Jeep Ram.
Drive the Dodge Vehicles You've Always Wanted Now
We want our customers to gain the best savings at Kendall Dodge Chrysler Jeep Ram. Let us showoff the newest lineup of Dodge Challengers, like the 2020 Dodge Challenger. Thinking of the 2020 Dodge Charger? We have that one ready to go as well today.
Thinking of repairing your current vehicle? We perform regular maintenance every day, we look forward to making your vehicle return to top shape. With a simple online service appointment, our professional service team can begin making you a satisfied customer. Trust our knowledgeable service team and we'll get your vehicle back to you quickly. We hope to see you at Kendall Dodge Chrysler Jeep Ram for all your automotive needs. We'll see you soon!