Iconic Dodge Muscle Cars In Film History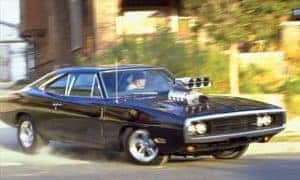 We're going to take you on a journey that shows off some of the most memorable Dodge muscle cars throughout decades of film history. From iconic racing scenes to wild chases, experience the muscle and power of the Dodge brand and take a trip down memory lane with us.
The Fast and the Furious (2001) was the film that made Vin Diesel a household name. The first film is the only film that truly focuses on the actual street racing aspect, as opposed to the over the top-action CGI films they became. Without a doubt, the most popular and well-known film series about street racing is the original. The Fast and the Furious is a film that featured the strongest, most powerful engines and muscle vehicles of the times, but included the remarkable 1970 Dodge Charger RT. This was the choice vehicle that the main character Dominique, played by Vin Diesel, races with at the climax of the film. Fast, loud and furious; this Dodge has it all. And this car is so popular and apart of the American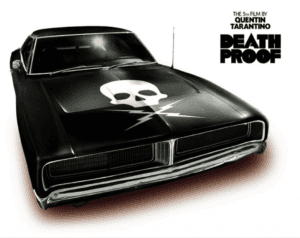 fabric, not just one film celebrated this beloved 1970 Dodge Charger RT.
Death Proof (2007) was famous film director Quentin Tarantino's homage to classic muscle cars of the 1960's and 1970's. Included in the film, and pictured above, is a 1969 Dodge Charger and a white 1970 Dodge Charger RT. Stunts in this film include women hanging on top of muscle car hoods, constant high speed chases up to twenty minutes in length and serious danger along the way. Death Proof really shows off the power and performance with close ups of these classic Chargers in all their restored glory. The 1970 Dodge Challenger RT, featured in the film, had 4 engines ranging from a 383 cubic-inch Magnum four-barrel V8 with 335 horsepower up to the 426 cubic-inch HEMI engine.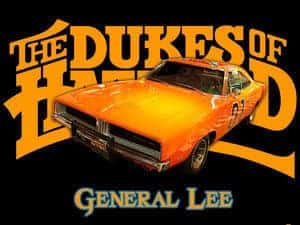 It's a little known fact that even a 1971 Dodge Charger was included in some of the action scenes. Through and through, Tarantino sought to include as much American muscle as he could, including references to other famous muscle cars like including the same wheels on the '69 Charger as the character General Lee had in The Dukes of Hazzard.
General Lee's famous 1969 Dodge Charger RT was a CBS popular show turned years later became a movie that started Johnny Knoxville and Jessica Simpson. If you don't recall the movie, the TV show was a bigger hit and many recall the Dodge Charger on the show. One of the star characters of the TV show was General Lee's fast orange colored Dodge muscle. The show and movie followed Bo and Luke who would routinely get in trouble and try to escape General Lee and his deputies.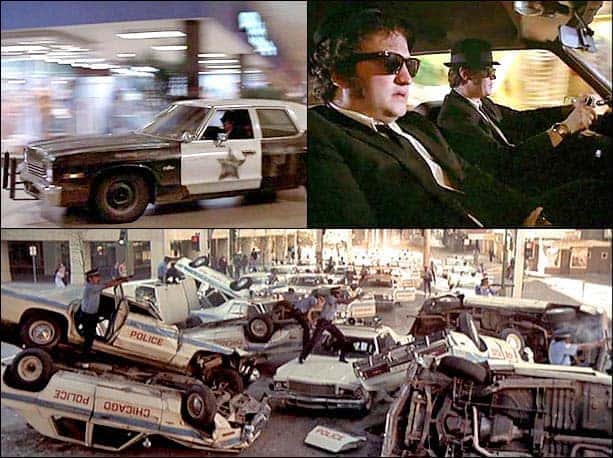 Blues Brothers (1980) is a very famous musical comedy featuring SNL legends Dan Aykroyd and John Belushi based off a Saturday Night Live (SNL) sketch. The basic plot of the movie is that two brothers, Jake and Elwood, go on a mission in a 1974 Dodge Monaco to save the orphanage they grew up in from foreclosure. While they drive their Dodge Monaco everywhere, the peak is a real life car chase (with absolutely zero CGI) through a mall. Though the Dodge Monaco is not a muscle car, this has remained the most memorable scene with the 1974 Dodge Monaco. The Blues Brothers are followed by a never ending supply of cop cars chasing them. There's many car crashes and comedy in this 1980 classic hit film.
Where You Can Find the Latest, Greatest Dodge Charger
If you're looking for a new Dodge muscle car of your own, look no further than Kendall Dodge Chrysler Jeep Ram. You don't have to watch on the big screen the latest and greatest Dodge Chargers. Our professional staff is here seven days a week and ready to help you find the vehicle you want. Stop by for a test drive on the latest 2018 Dodge Charger and we'll ensure your shopping experience is wonderful from start to finish.
If you have any repair or servicing needs for your current vehicle, now is a great time to have those issues taken care of. Our knowledge maintenance staff is highly trained and can help you maintain and raise the value of your current vehicle. We are ready to solve your situation, even if you didn't buy with us.